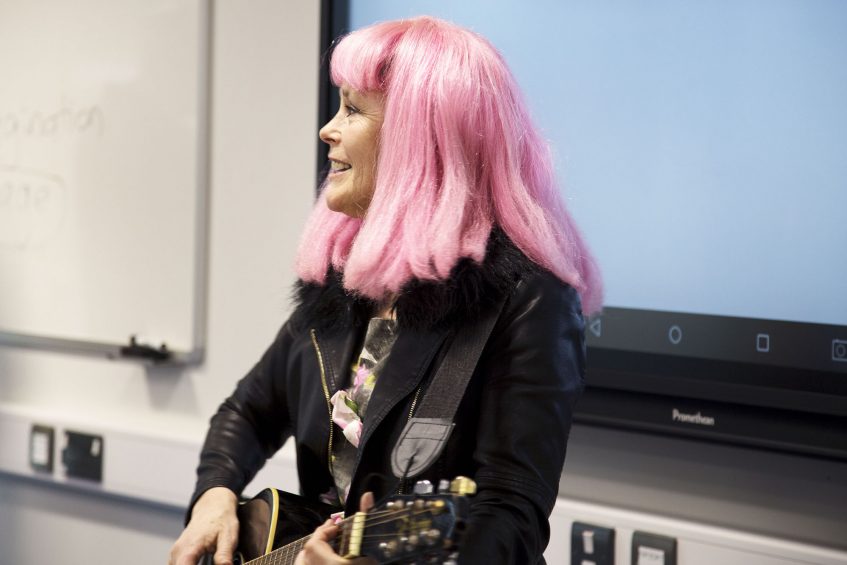 The children enjoyed an inspiring day of workshops and presentations with celebrated poet and children's author Sally Crabtree.
Sally is known for her creative and energetic approach to poetry and every child was engaged and ready to learn when she introduced her edible poetry and magic rings.
Speaking about her unique approach Sally comments on how "I hope that the children can see that poetry is all sorts of different things and can take many different forms. I am aware that you have to capture people's imaginations, at the heart of everything is to delight people."
Pupils started the workshop by creating edible poetry where they were able to 'eat their words' and become walking poems.
They then spent some time creating a 'silly song' where Sally demonstrated the simplicity of creating a song from a poem.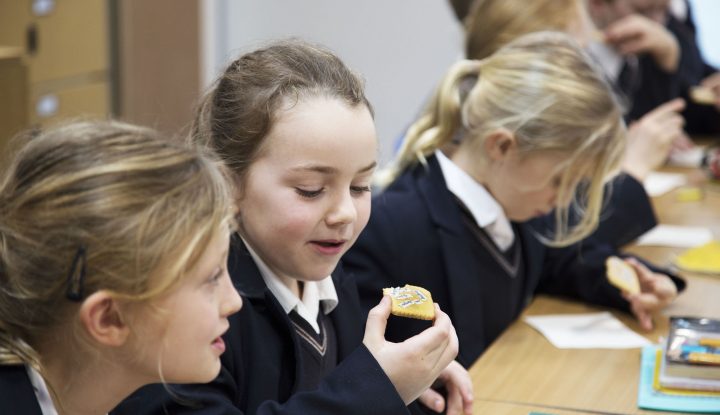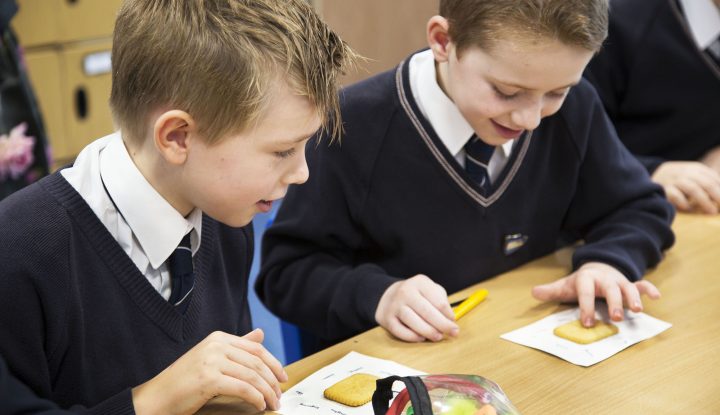 The pupils finished by creating their very own 'magic rings' to help them with their creative inspiration in the future.
English Coordinator, Tom Tolkien, commented on how, "We invite authors, poets, songwriters and illustrators to come to Truro Prep School to encourage and inspire pupils to read widely and write independently. Each author is selected to appeal to a different demographic of children based on their reading interests and preferred literary genres."
Over the last year, the school has been joined by Marcus Alexander, Stan Culimore and Maz Evans with an upcoming visit from MG Leonard in June.
Sally explained how she wants to "inspire the young in creative literacy and give them the encouragement to find their own creative voice. I want them to celebrate creativity and what it can do and have the confidence to know that their ideas are brilliant."
Following the visit, Sally next turns her attention to her ongoing project, Poetry Postie, where she involves the community to help create and deliver the contents of a poetry postbag including poetry post cards, sing-a-grams and parcels of happiness.
Sally finished by saying, "Really the inspiration for all of it is probably the children because they just give you that life and the desire to continue working."