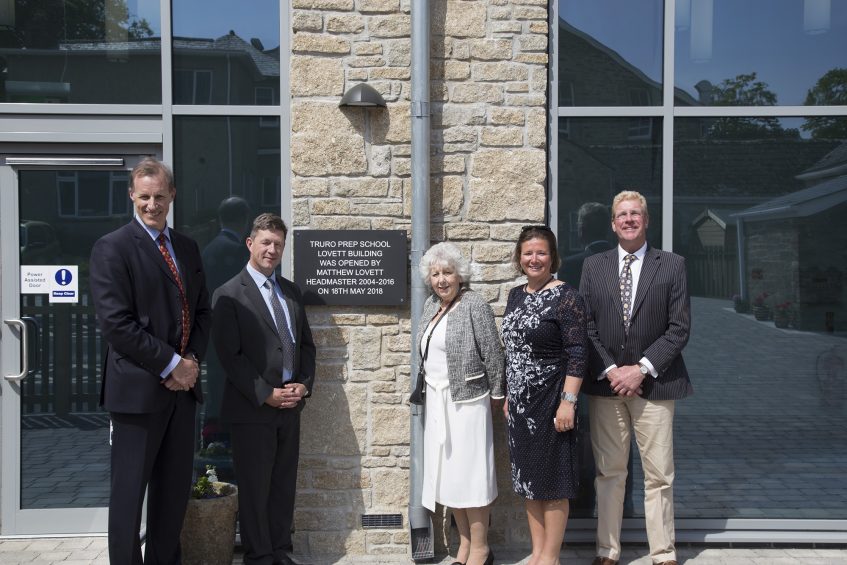 Truro Prep School unveiled its transformational building development on Friday 18 May.
The School's Governors, Head of Prep, Ms Patterson, The Mayor of Truro, parents and Truro Prep School staff members gathered to celebrate the opening of the Lovett Building and the Grassby Building.
The event included an official opening by the building's namesakes Matthew Lovett and Jane Grassby a former deputy head.
Matthew Lovett was Headmaster of Truro Prep School for 13 years and left behind an impressive legacy. Jane Grassby was Head of the Truro School Pre-Prep from 1991 to 2000 before taking on the role of Deputy Head at the Prep for 11 years.
Talking about the new buildings, Matthew Lovett said,
"A good school, full of brilliant and wonderful children, just like this one, needs a fabulous building to help them realise their full potential. This is a fabulous building that will frame many of the memories that parents, pupils and teachers will have of the school, many years after they have left."
He continued,
"It is such a privilege and honour that the Lovett name shall remain connected in some small way with this wonderful endeavour."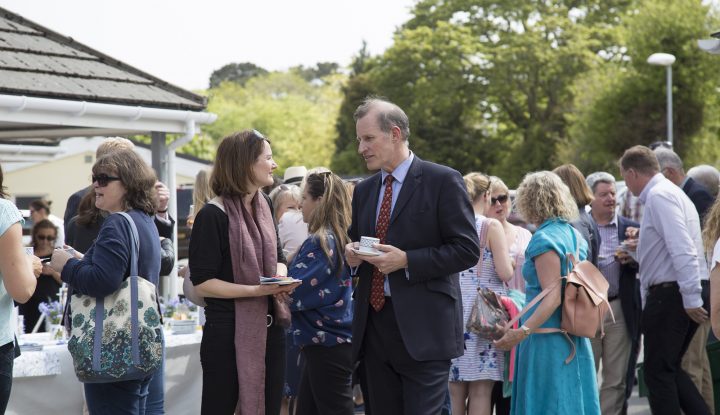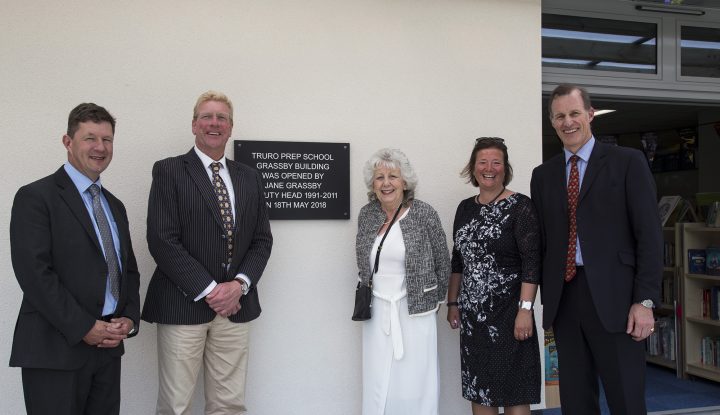 The development, which has taken just over 12 months to complete, includes a beautifully architected set of six classrooms, an assembly hall and a separate studio.
The buildings are designed to complement their historic surroundings while at the same time providing bright and inviting teaching spaces, incorporating the latest technology, sustainable energy features and solar power.
The new development sits at the rear of Treliske House, which remains the central focal point of the school. A refreshing new landscaping scheme has also enhanced the parking facilities at the school.
Ms Patterson commented,
"We wanted to honour those that have gone before in a spirit of gratitude for the foundations and solid grounding that has led us to where we are today. Mrs Jane Grassby and Mr Matthew Lovett have contributed greatly to the school and we are honoured that we are naming the new buildings after them."
The Lovett Building and the Grassby Building will benefit Years 3 to 6. The classrooms, assembly/performance hall and flexible studio space are in the form of a single storey block and are in keeping with the existing IT and DT rooms.
Adjacent to the existing music room, the new development boasts an enclosed courtyard making the most of the sun and light available and providing outside work areas, easy access to the school games' fields and woodland play area.
This is the first major development since 2009 when Willday House, also known as Truro Pre-Prep, was significantly extended to create more space for children from Nursery to Year 2.