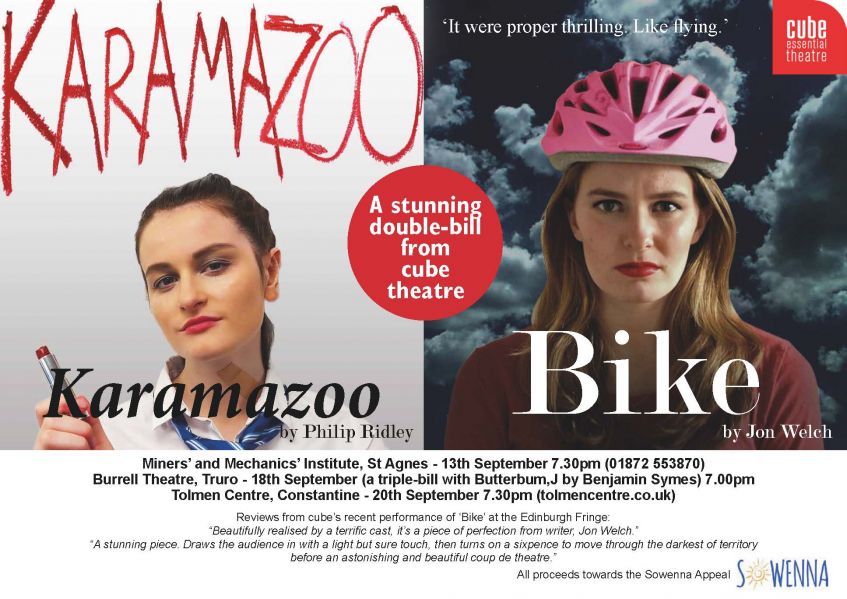 Cube theatre are offering a free evening of entertainment in support of the Sowenna Appeal. A triple bill of Butterbum, J, Bike and a one-woman show by former pupil Izzy Wilkinson, Karamazoo will be performed on Wednesday 18 September in The Burrell Theatre at 7pm.
Tickets are free, with any donations going direct to Sowenna to help continue the amazing work that they are doing to build a new safe space for young people with mental health issues.
"1 in 10 children and young people between the ages of 5 and 16 have mental health issues. There has never been a mental health facility in Cornwall for children and young people, Cornish children are regularly sent to facilities far away. Sending vulnerable children far from home and requiring parents to travel long distances can have a devastating impact. Sowenna will open in 2019. We are currently fundraising to provide facilities and equipment that go above and beyond the build and hospital beds funded by the NHS; icing on the cake items that will really make a difference to young peoples' recovery, health and wellbeing. We are raising money for a sports barn and gym, parental accommodation, café, therapeutic gardens, and equipment for music, arts and cooking." – Sowenna Appeal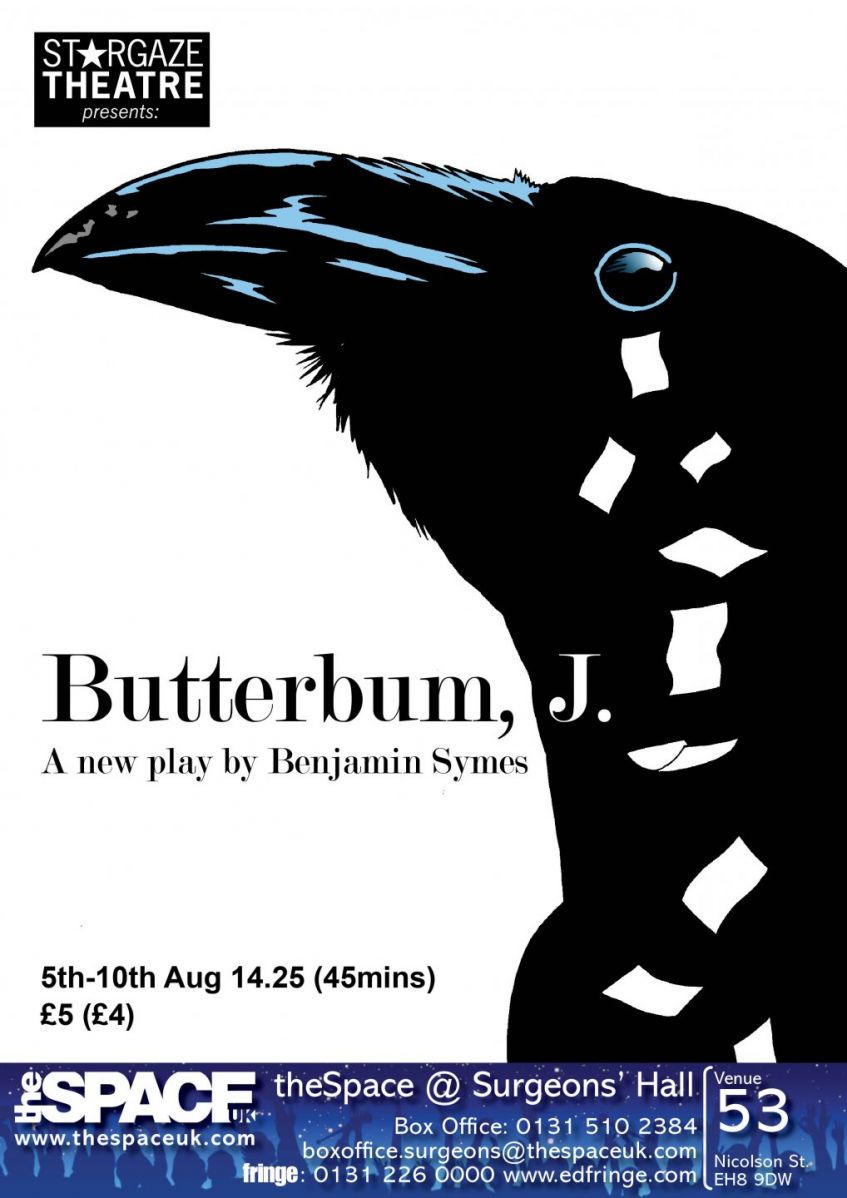 Cube theatre in association with Truro School present:
'Karamazoo' by Philip Ridley
Ace the babe. She's irresistible. She has a story to tell. It's about how perfect she looks and how popular she is. It's about how her image is everything and no one – no-one! – ever stands her up… until today.
'Bike' by Jon Welch
Karen, 17, on her parents: loving and lovable; secret devotees of University Challenge. Oh, and they're cops.
Karen's parents, on Karen: fearless cycling champion; a sweet natured young lady. Karen's parents are worried. She won't come out of her bedroom. Which is odd, given she's such a go-getter. Odder still is what she's doing in there…
A poignant rites of passage story from Cube Theatre. Cube Theatre plays explore the emotional and psychological lives of characters in stories that are relevant to our modern lives.