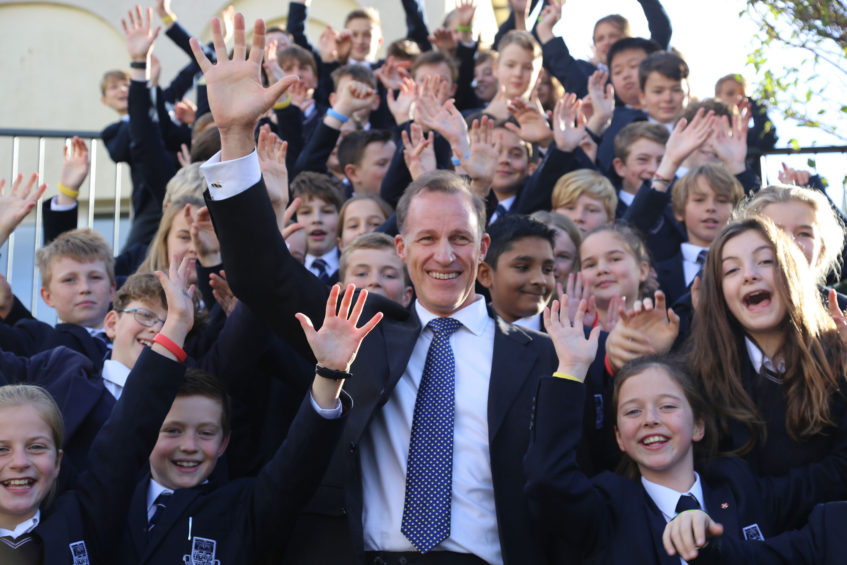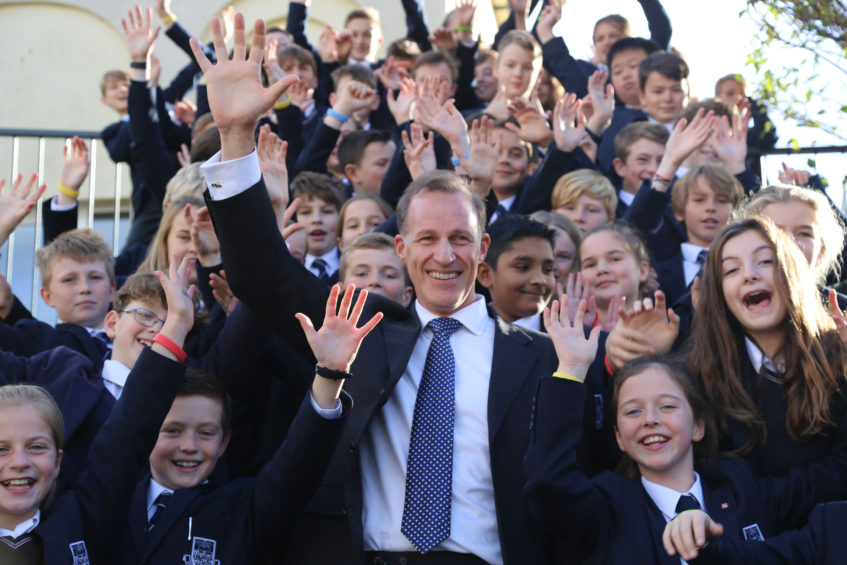 A newly published inspection report has this week scored Truro School as 'excellent' in both assessed areas, the highest grading possible.
The report, published by the Independent Schools Inspectorate (ISI), was the school's first full inspection since 2012.
Similar to the national state school inspection system led by Ofsted, Truro School was inspected over the course of four days by ISI without prior notice.
The Independent Schools Inspectorate award one of four scores to each aspect of school performance; excellent, good, sound or unsatisfactory.
Excellent – The quality of pupils' academic and other achievements
The first of two key assessment areas was that of the quality of pupils' academic and other achievements.
In their latest GCSE results the students achieved 59% A*-A, almost three times the national average of 20% A*-A (equal to grade 7 or above in the new national grade format).
In terms of academic performance, the report noted,
"Pupils display interest in their learning due to the staff encouraging them to believe that they can achieve, and providing outstanding support and challenging when appropriate".
At the ages of 16-18, the school's Sixth Form performed strongly at A-Level this year with the top 100 students in the cohort achieving an A*-B rate of 78%.
The inspectors recognised the Sixth Form's next-step provision that, in addition to UCAS and Careers Guidance, includes a Study Abroad Programme, bespoke support in applying for Oxford and Cambridge Universities, and a Medical Pathways Programme for aspiring medics, dentists and vets.
The report commented:
"Pupils are well supported in their choices for the next steps and are encouraged to consider a wide range of options, including apprenticeships where appropriate."
With reference to other academic achievements, the inspectors identified the school's extensive Wednesday Afternoon Activity programme as an opportunity for students to identify and develop their talents in the areas of sport, drama, music, art and outdoor pursuits.
The report stated,
"Pupils take part enthusiastically in the outstanding extra-curricular programme which takes place every day after school and for the whole afternoon on Wednesdays. Many of them excel in areas of expertise and interest, resulting in some outstanding achievements."
Excellent – The quality of the pupils' personal development
Truro School also obtained the top possible grade in the area of pupils' personal development.
The report stated:
"Pupils are mature and confident for their age, and their self-assurance is further developed through the comprehensive personal, social, health and economic education (PSHEE) programme taken by all pupils in Years 7 to 13. Pupils enjoy the wide range of topics which include many concerning their own well-being such as self-esteem, relationships and mental health."
In addition to personal development, ISI highlighted the school's fundraising activities and their importance in developing well-rounded students.
"Pupils have a strong sense of service and seek opportunities to do voluntary work locally in the community, whether part of the Duke of Edinburgh or independently. They are regularly involved in beach cleaning, and helping in local charity shops and at residential homes for the elderly."
Last year the school raised over £12,000 for charity, including two student-led charity rock concerts that raised over £1500, split between Tourette's Action and Cornwall Hospice.
Away from fundraising, the inspectors also praised the school and its pupils for their understanding of global perspectives, crediting some of the school's overseas charitable partnerships.
The inspectors said,
"Each year, groups of pupils travel abroad and try to make a difference. The school has a longstanding link with a community school and one for street children in Uganda. Pupils who visited the latter in 2017 described the trip as 'life changing' in terms of raising their awareness of children living very different lives to their own and helping them acquire a world view."
A View from the Headmaster
"I am delighted with this inspection report which captures the essence of our school rather beautifully. It highlights just how much there is to celebrate about our pupils, our staff and our place in the community. When I walk around school each day I observe boys and girls who love being here, who are happy, who are kind, and who are determined to be the best versions of themselves. The team of inspectors from the ISI who visited us recognised all of these qualities and have judged us to be excellent in all areas. It is very gratifying to be judged as so successful in achieving our aims and the report is a source of renewed determination as we continue our drive to be the leading independent day and boarding school in the South West."
Andrew Gordon-Brown
Building on Prep School Success
The senior school ISI inspection arrives hot on the heels of Truro Prep School's inspection that took place in mid-June.
Like the senior school, Truro Prep were also awarded the top possible double 'excellent' grading.
Sarah Patterson, Head of Truro School Prep, commented:
"I am delighted that Truro Prep was given the top grade possible in the summer inspection. The inspectors found us to be excellent in both areas, from the outstanding breadth and balance of the curriculum to the pupils being at the heart of everything that we do here."
Looking forward, Truro Prep School are set to cut the ribbon on a transformational building project in Spring 2018 when six new classrooms will be unveiled along with an assembly/performance hall, a music/drama studio and a new play area.
A Final word from the Chair of Governors
Kim Conchie, Chair of Governors at Truro School and Truro Prep, finished by saying:
"Achieving the best possible inspection results at the Prep School in June, and now again at the Senior School, reflects the commitment, devotion and energy our teachers and support staff give to ensuring students have the highest academic achievements and co-curricular opportunities like nowhere else in Cornwall. I am thrilled to hear that the inspectors felt that we were entirely successful in our mission of providing students with an education for life – one that prepares boys and girls for the real world."

"On behalf of the Governors, I would like to thank the parents, the students, the teachers and all those who play their part in making Truro School this incredibly vibrant and successful community."