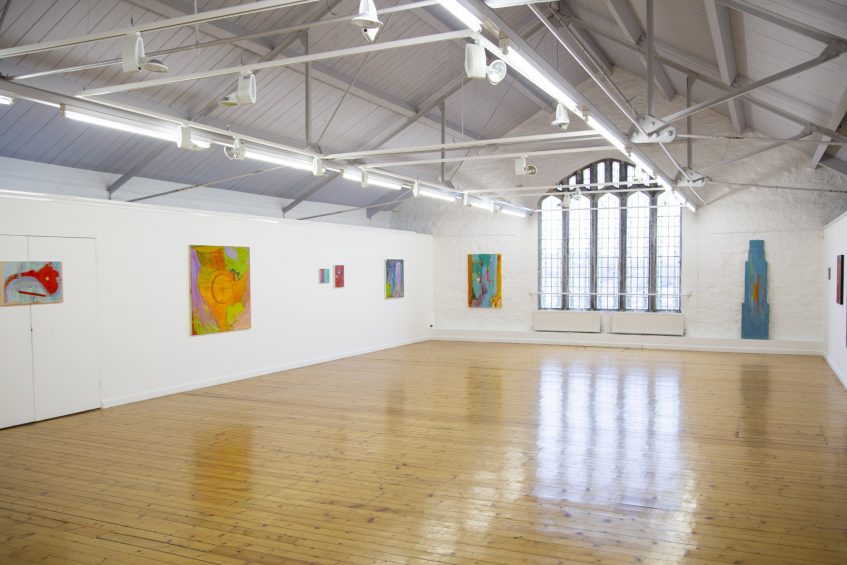 An exhibition by Ashley Hanson exploring journeys through both the real and the imagined.
COLOURSCAPES
The spring exhibition at The Heseltine Gallery, Truro, showcases the glorious colour of one of Cornwall's leading painters, Ashley Hanson. His sensuous, enigmatic, canvases, painterly responses to place and the novel, blur the borders between fact and fiction, abstraction and figuration.
A selection of paintings from his Cornish 'City of Glass' and '20 Books=20 Paintings' series, hang alongside works from many of the artists who inspired him – Peter Lanyon, Patrick Heron, Terry Frost – from the Truro School Collection.
A former architecture student who switched to Fine Art after being enraptured by a Peter Lanyon exhibition in 1978, Ashley Hanson is a prizewinning artist with an extensive national exhibition record including the Royal Academy Summer Exhibition, National Open Art, and The Discerning Eye. Recent exhibitions include Wells Art Contemporary and 'Discovery: Contemporary Art Perspectives from England' in New York.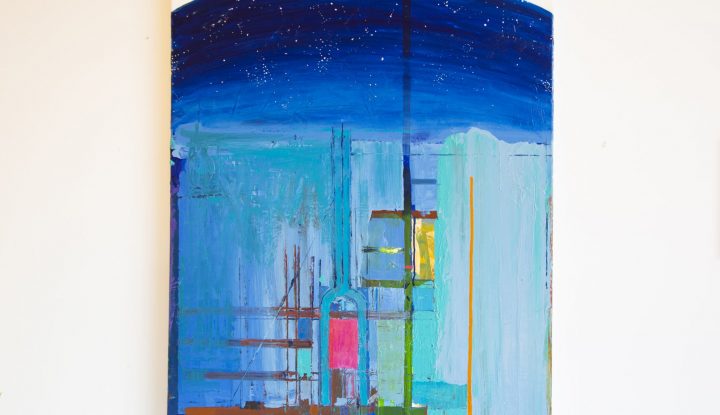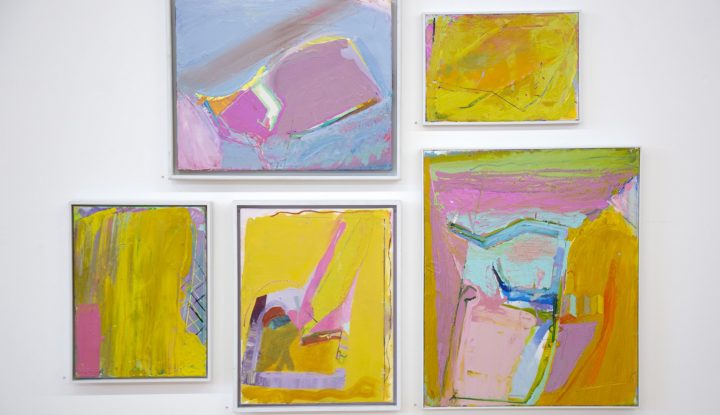 Colour and abstraction are the first principles of Hanson's beautiful work, a continuation of the lineage of colour from Matisse and Bonnard and the St Ives School. In Colourscapes Hanson invites the viewer to consider work as compositions of colour; authoritative, a clear ascendant within structure. Colour luminosity, intensity and purity all factor to conceive meaning.
Paintings beat with an interior clean light, shaping for the viewer perhaps prized remembered data: the depth of the sea, delight in a city atmosphere or the imagery of reflected café lanterns transposed to glittering quayside water. Hanson's paintings often evoke the feminine, where curvaceous, strong lines and shapes are flown over luminous surfaces; the colour black, its connotations with the mystical and sinful, contours over canvases, adapted from other colours. A glitzy magenta, raw umber, or perhaps a mix of street-light yellow, conveys the intrigue and beauty of a summer's evening in one of Cornwall's harbour towns. A favourite haunt for the artist is the ancient town of Porthleven.
"At night I go the long way back to the cottage and enjoy the sound of the sea, the wires and masts whipping, the seagulls, and I look at the harbour night lights. What I love most about painting is creating an existence, the thrill of mixing colours together – it gets me every time. Art for me comes from something selected, the things in life that move us, provoke and excite. I think how lucky we are as artists to bring into the world something that didn't exist, and contains something of our passions and experiences. "
The Heseltine Gallery is open for public viewings on Saturday 10:00 – 15:00 and Wednesday 17:00 – 20:00
If you have any queries regarding the Heseltine Gallery please email: heseltinegallery@truroschool.com