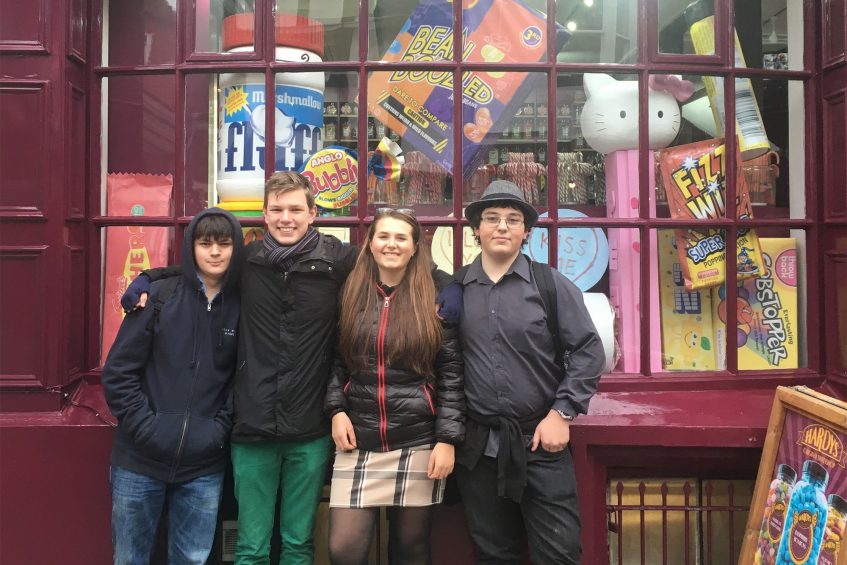 On Saturday, a group of Truro School students took part in a debating competition.
Chloe Dobbs and Thomas Inns, James Brazier and Alex Martin, travelled to Bishop Wordsworth's School in Salisbury to take part in the South West Round of the Cambridge Union Schools' Debating competition.
Our team has been working together in Wednesday afternoon debating activity since September, learning about, and practising British Parliamentary Style debating, but this was their first taste of formal competition, against very experienced pupils from other schools across the South West.
Cambridge Union sets up a very challenging format, with each team taking part in four separate debates, only receiving their motions, and being told whether they would be for or against, fifteen minutes before each round. The teams each had to come up with two five- minute speeches each on the following topics:
This house would prefer to live in a society that prioritised the collective and not the individual.
This house would allow a plea of poverty to exonerate those who commit petty crimes.
This house would emphasise a country's economical, over its environmental development.
This house would ban any media which glorified violence.
Both teams pitched their wits with great energy and charisma, relishing the intellectual grappling, and having the confidence to make excellent points of information and rebuttal against their opponents. They were well read in current affairs, and stood up confidently to rigorous questioning.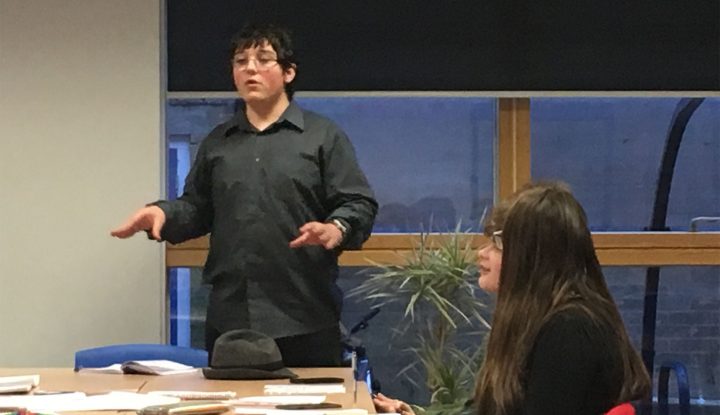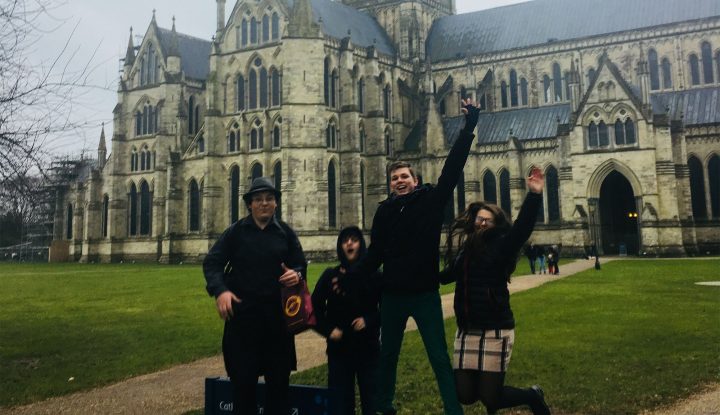 Head of English, Anna Selvey, said
"I was impressed by the way they learnt as they went along, soaking up awareness of technique and tactics from the very accomplished and experienced teams they faced. Our boys are all 5th years, and were competing against mostly Upper Sixth pupils, but were unfazed and gave very strong and convincing performances."
Alex and James were delighted to be placed 2nd in their final debate, and Chloe and Thomas have the distinction of achieving both a 1st and a 2nd place in their debates.
The team now looks forward to the next British Parliamentary debate, with the Oxford Union, at Kings College, Taunton, on 22 January, to which they will bring all of our newfound knowledge and experience, as well as characteristic good humour and enthusiasm.