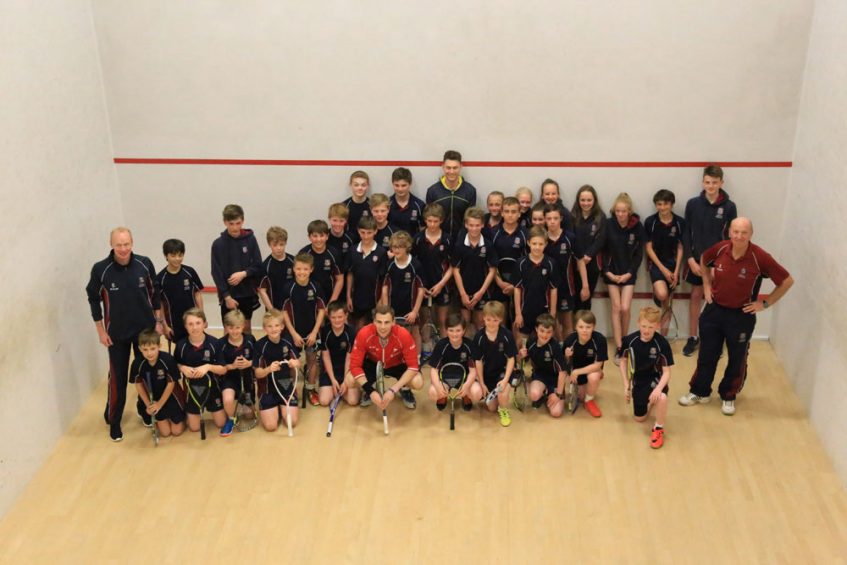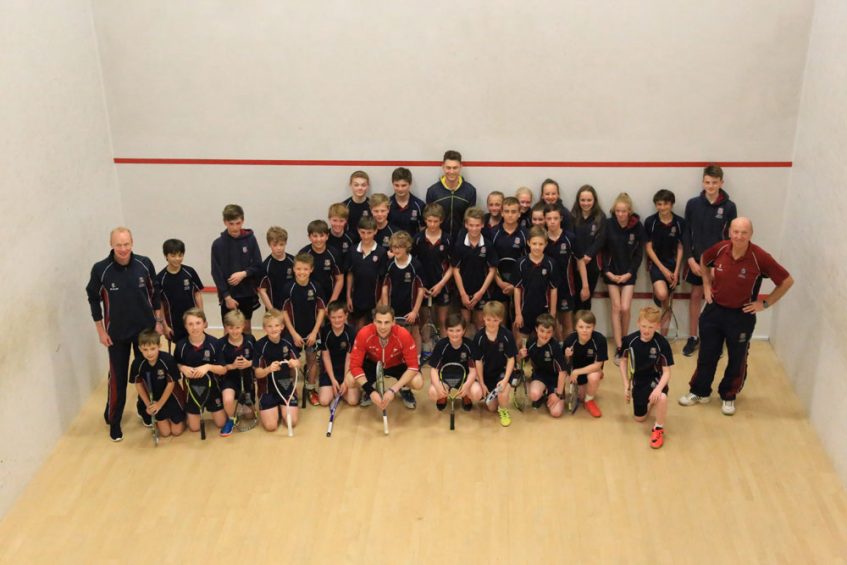 Truro School students were treated to a VIP visit on Friday 12 May when three-time world champion, Nick Matthew, and world record holder, Cameron Pilley, visited the school to host a Squash masterclass.
Over thirty of the school's junior Squash players gathered in the Sir Ben Ainslie Sports Centre in anticipation as the two world-renowned professionals arrived to deliver their coaching session.
With each student having the chance to challenge the two Squash stars in a rally during the masterclass, Nick and Cameron were sharing valuable tips in between each shot on how to improve technique.
Nick Matthew said:
"It's fantastic to be able to come into an environment where the students are all comfortable and give them that little bit of inspiration, it looked like they were all enjoying the sport which is the main thing and if we can add to that in one small percent then we'll be happy with that."
He continued:
"My favourite thing about today was that some of the students that had never played before, some of the girls, were really nervous and didn't want to play but once they got into it and overcame those nerves, they didn't want to leave the court."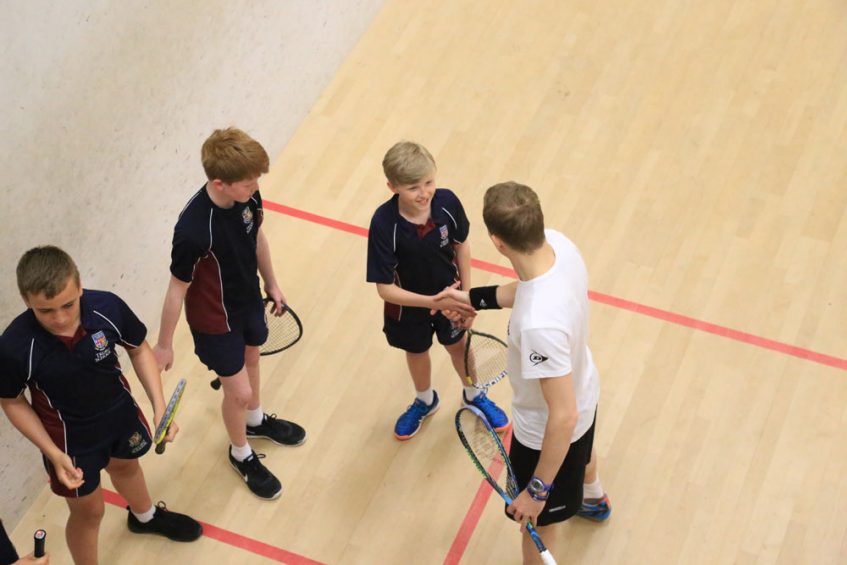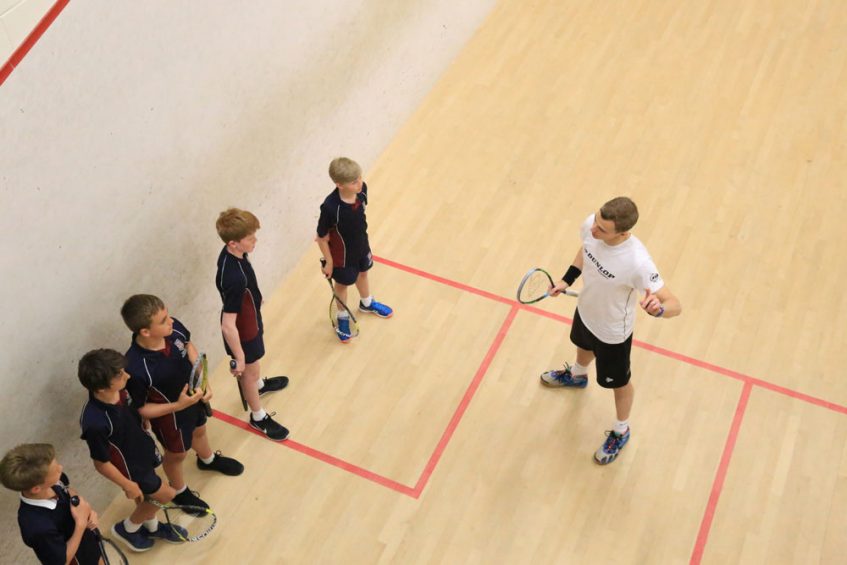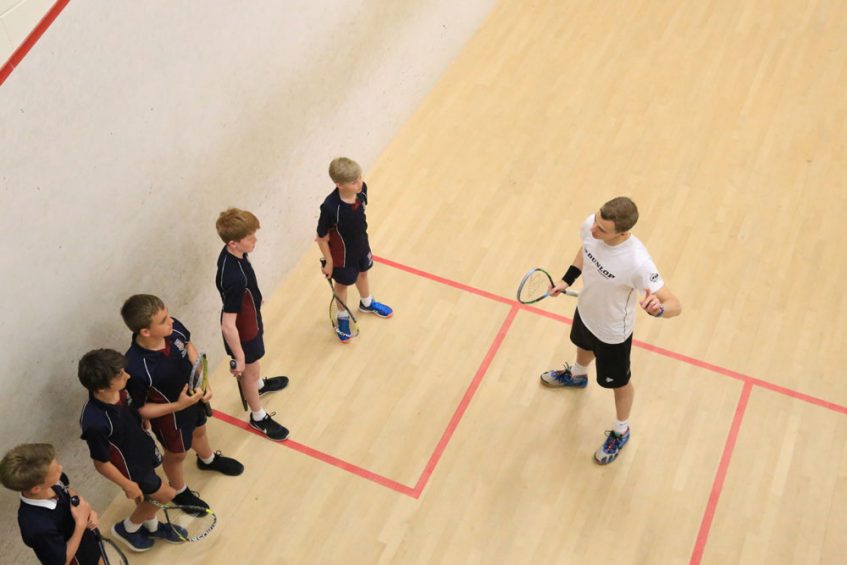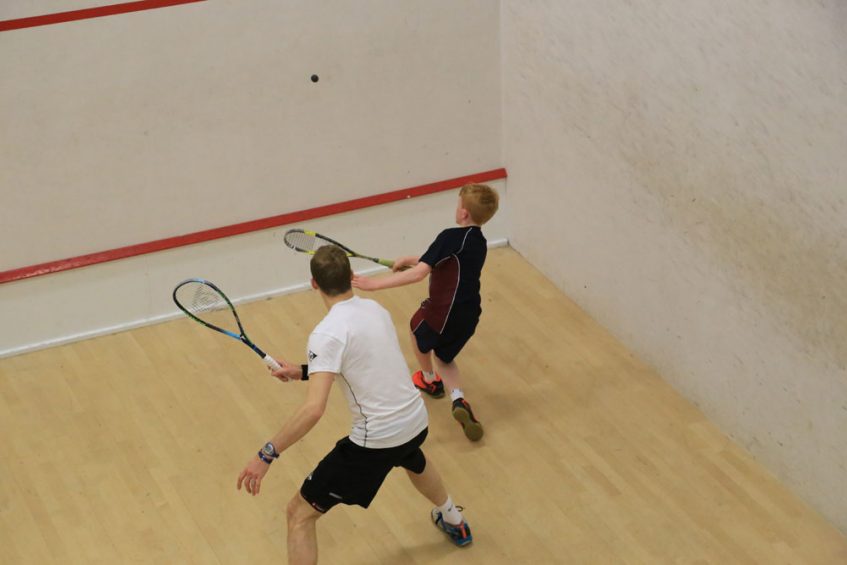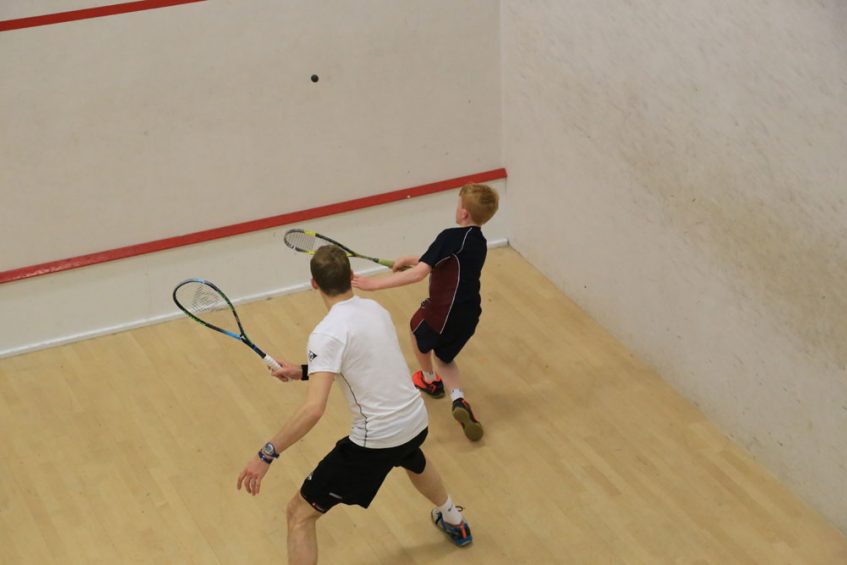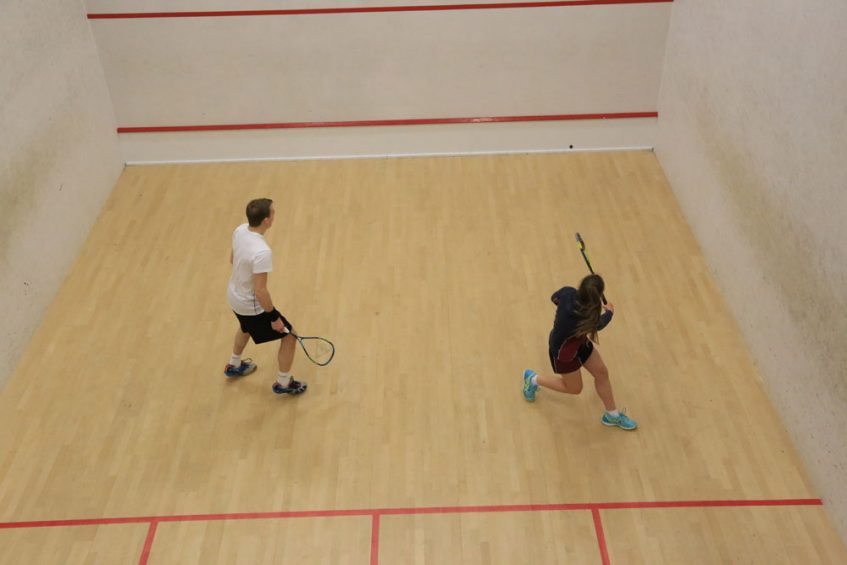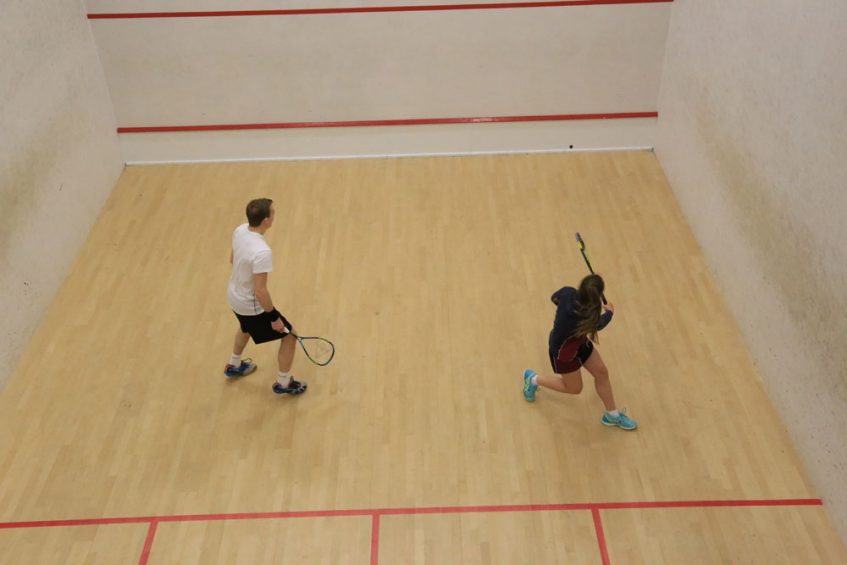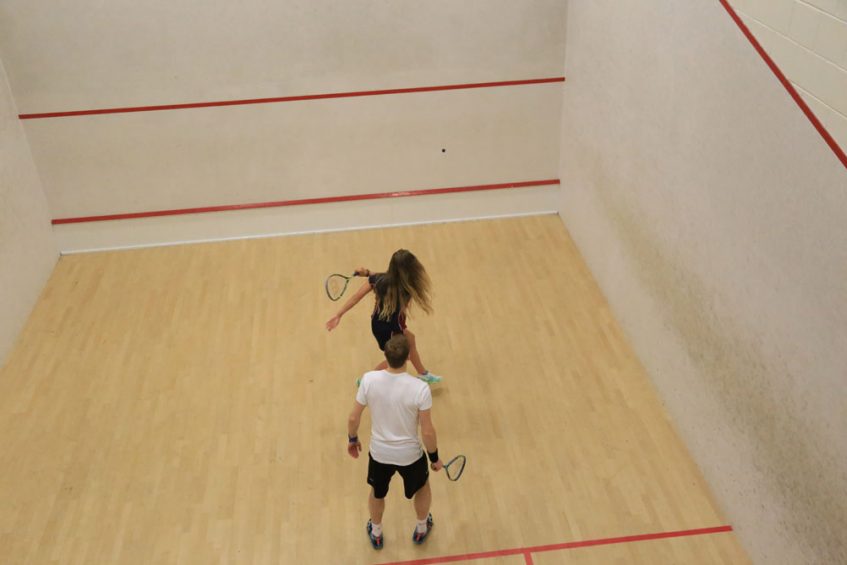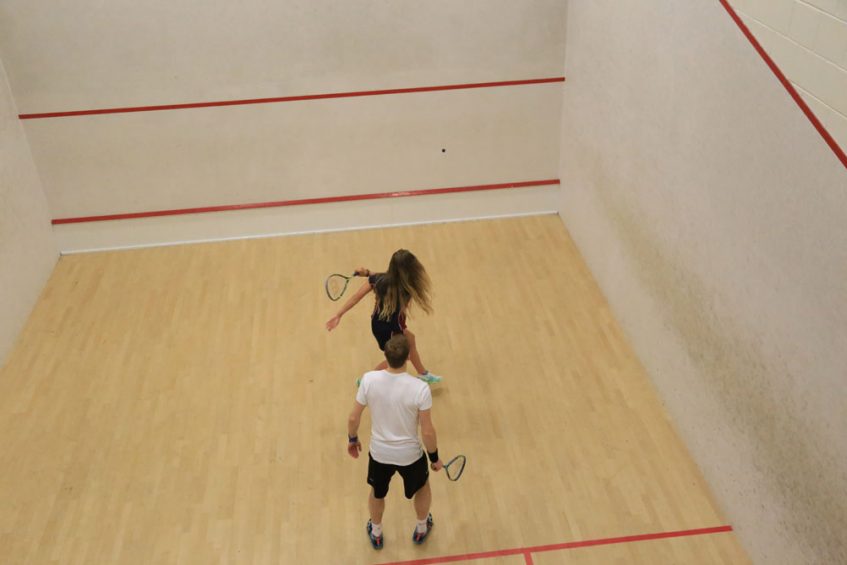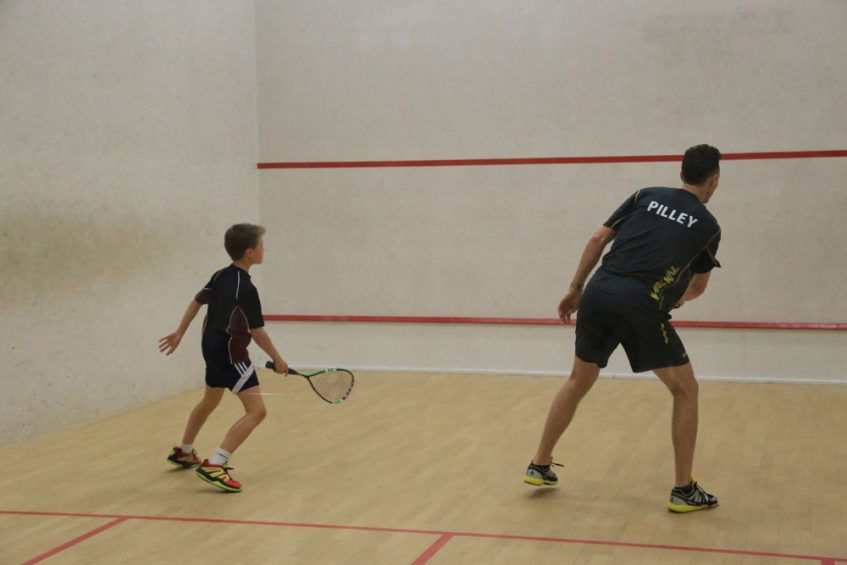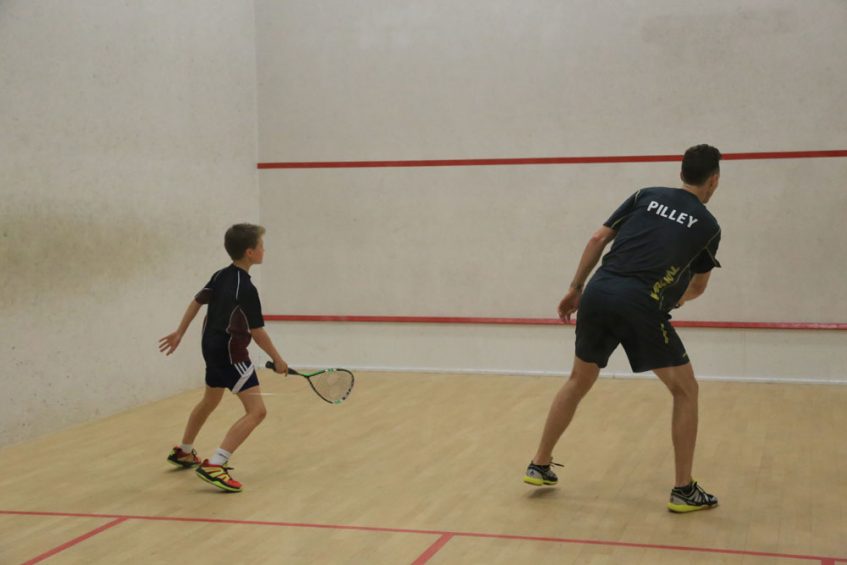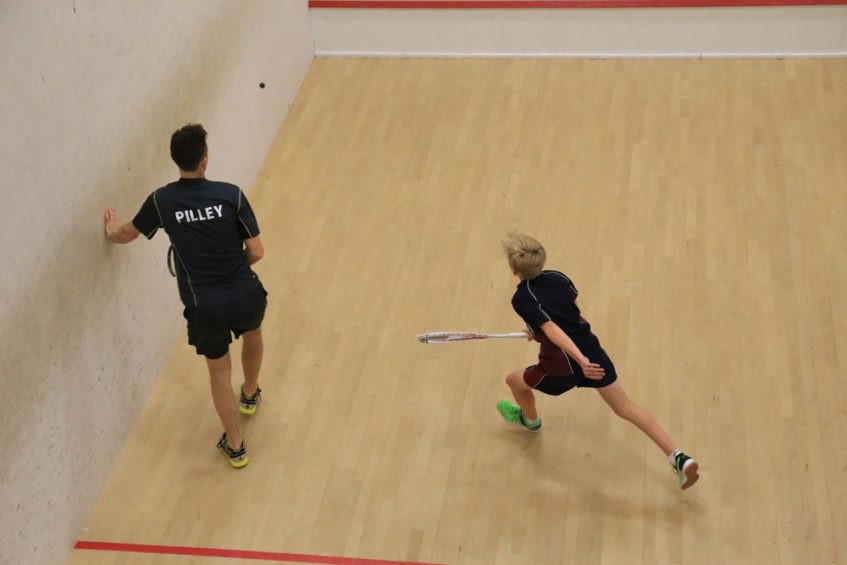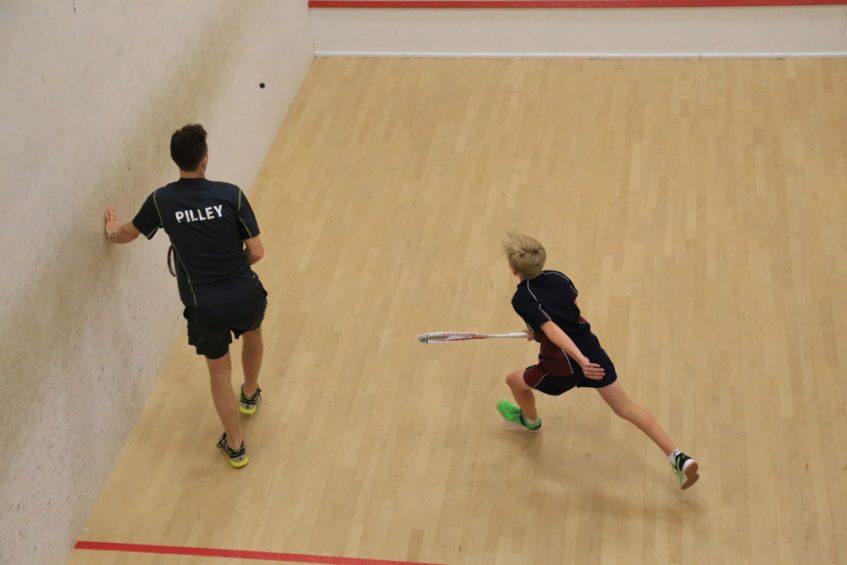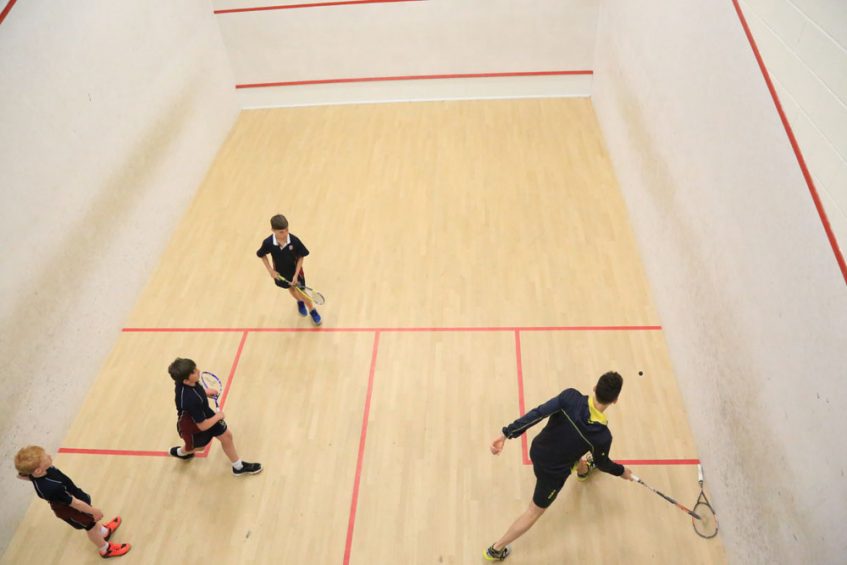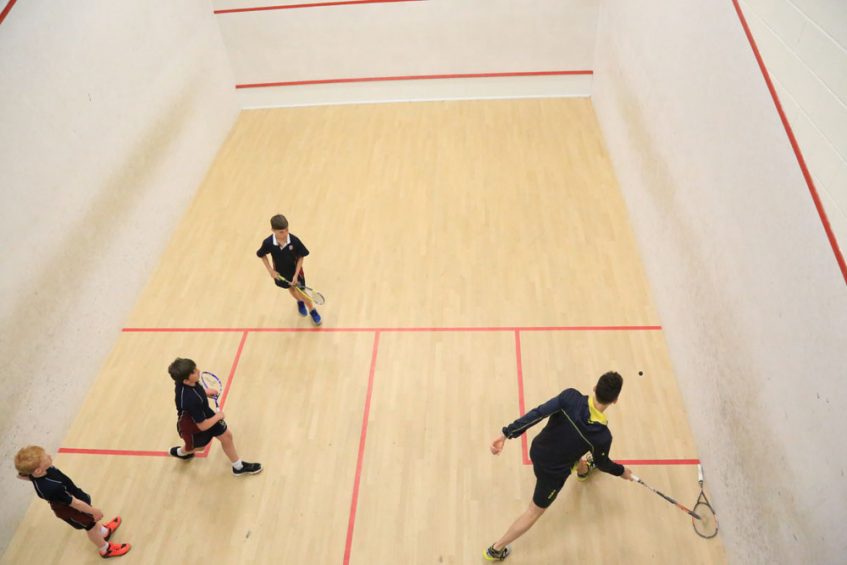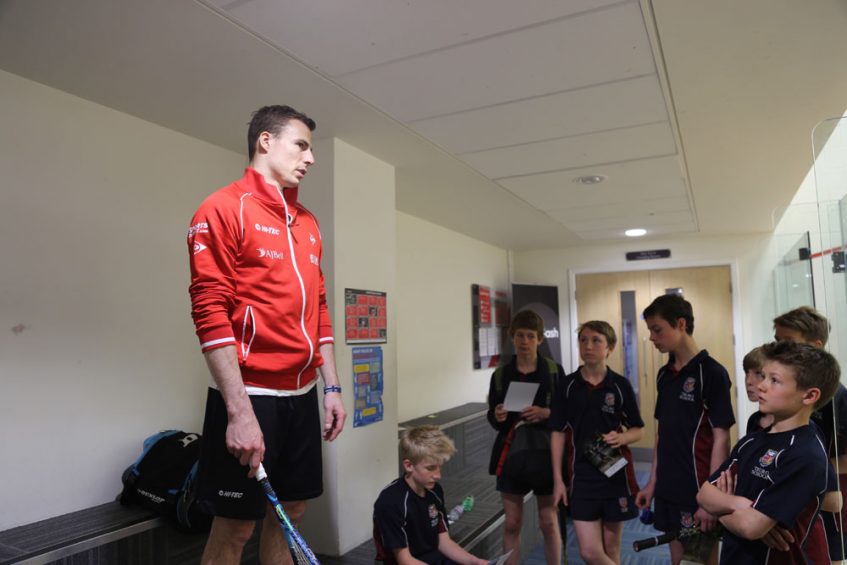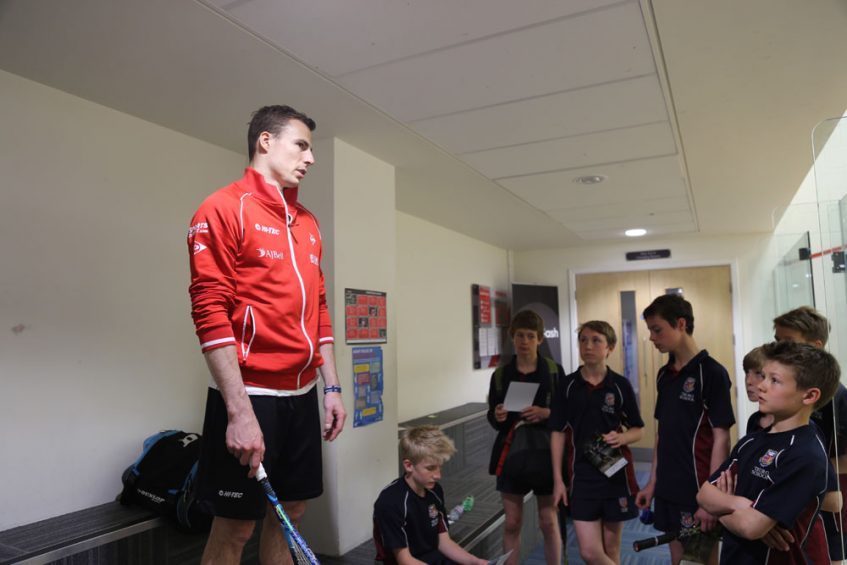 With strong links between Truro School and the Truro Squash Club, the school's Squash development programme has been growing from strength to strength, with the whole Under 13 County Cornwall team now represented by Truro School students. For many students in attendance on Friday, this masterclass was just the boost of motivation and encouragement that they needed.
The afternoon finished with a Q & A session followed by autograph signing but not before Cameron Pilley demonstrated how he came to be the world record holder of the fastest hit, delighting the students that were eagerly watching from behind the glass-backed Squash courts.
Cameron said:
"It's always good getting on court with the young guys and girls, they're always enthusiastic and very keen, when they bring so much energy to the court it makes it so much easier for us."
Following on from the masterclass, Nick and Cameron went on to Truro Squash Club where they played a match against each other, but not before a secret match specially organised by Head Coach at Truro School and Truro Squash Club, Tim Smith.
With two 1st Year students within the Truro School Squash development programme currently sitting at No. 8 and No. 18 in England's Under 13 rankings, it was an extra special day for Jack Mahon and Louis Murray to be meeting two of their idols.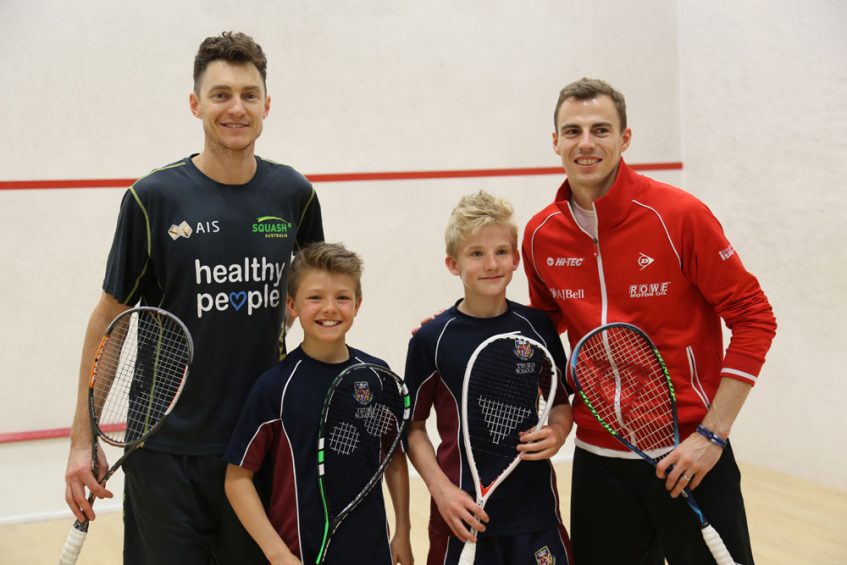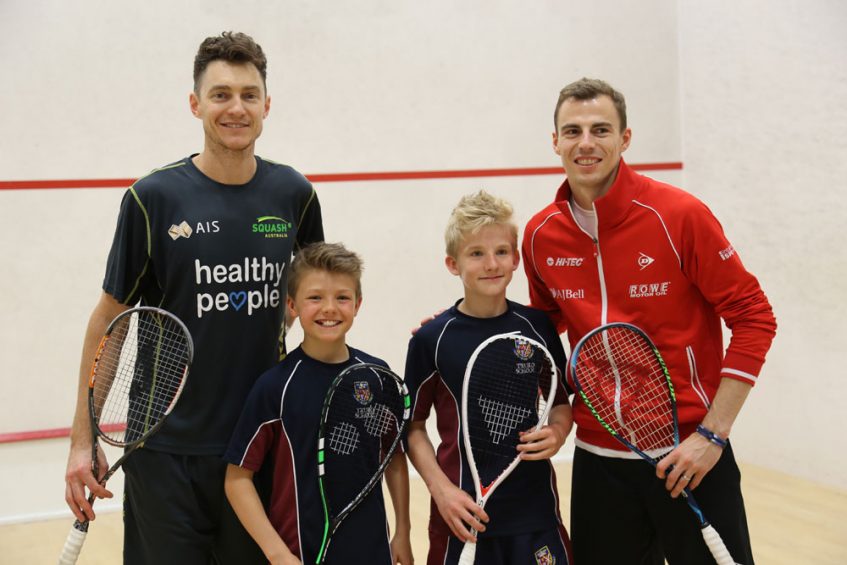 Jack and Louis were also given the opportunity of an elite coaching session earlier in the day with England 040 No. 1 John Gallagher, and following the masterclass with Nick and Cameron, were whisked off to the Squash Club for their biggest match to date.
With Jack having the opportunity to play against three-time world champion Nick on court, and Louis taking on world record holder, Cameron, the pair definitely had a day to remember.
Organiser and Head Coach Tim Smith, said:
"It means everything to have Nick and Cameron visit the school. It gives our students, our Squash players, a massive lift and massive boost in their endeavour to improve and will enhance their performance pathway massively. It's great for the school to get two such high profile players here, not only demonstrating their skills but also coaching in the masterclass."
He continued:
"The legacy of this event and the one we held last year should be long lasting and really push our Squash development programme forward at a massively fast pace."
This was the second Squash masterclass for Truro School, following on from the success of last year's event which saw the 2016 World No. 1 player, Mohamed Elshorbagy, and the 2016 World Under 25 Player of the Year, Mazen Hesham, lead a masterclass with the school's young players.