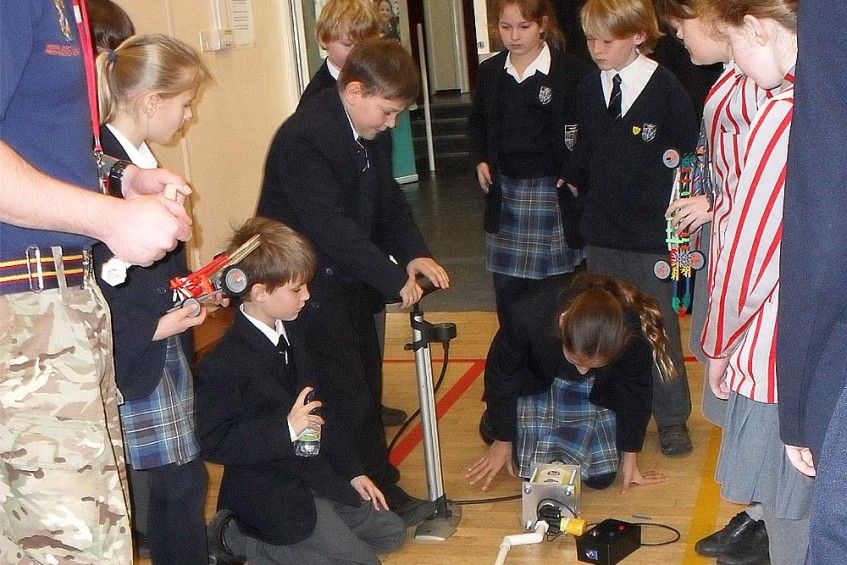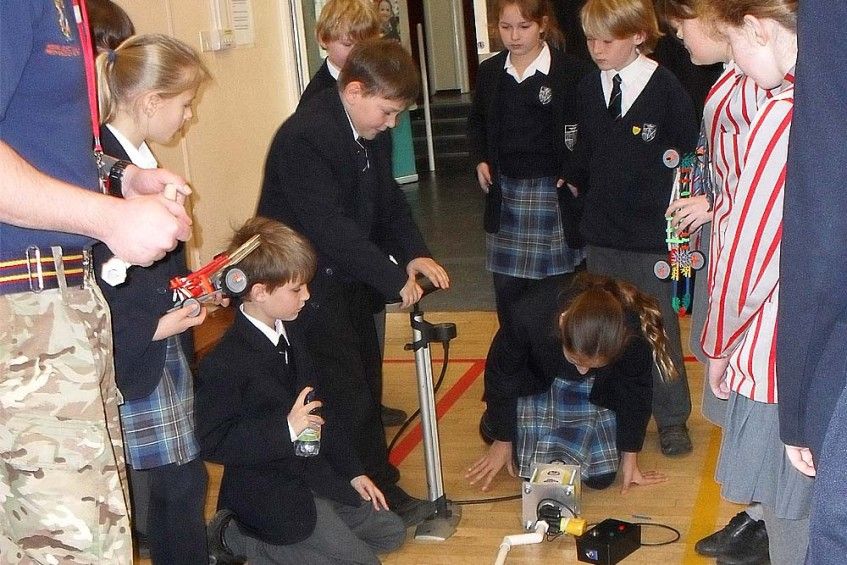 On Thursday 25 February all of the pupils in Year Six went across to Truro High School for the Bloodhound Experience where they were joined by pupils from schools across Cornwall. This was a morning of presentations and activities organised by the team who are developing Bloodhound SSC, which hopes to break the land speed record by travelling at speeds in excess of 1000mph.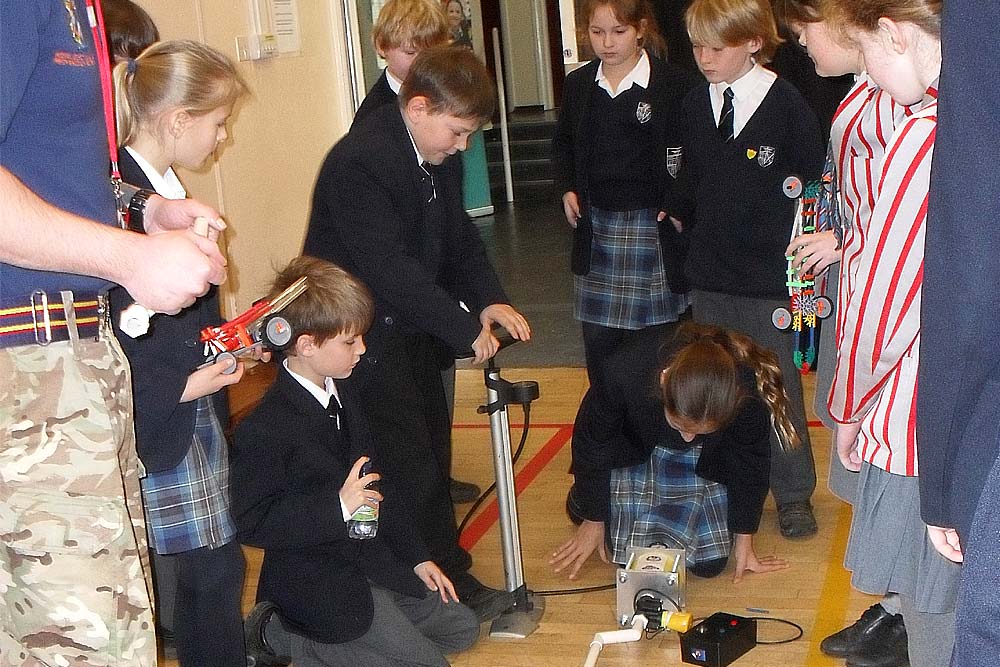 After an initial presentation about the project, much of the morning was spent with the children developing their own air-propelled K'Nex cars in small groups, ready to be raced against each other later on. The winners have the privilege of getting their team name engraved on the fin of Bloodhound itself.

The pupils loved working with the K'Nex and being a part of this wonderful project. There are certainly many budding engineers in Year Six. Thank you to the Bloodhound team for travelling down to share their expertise and to Truro High School for hosting the event.