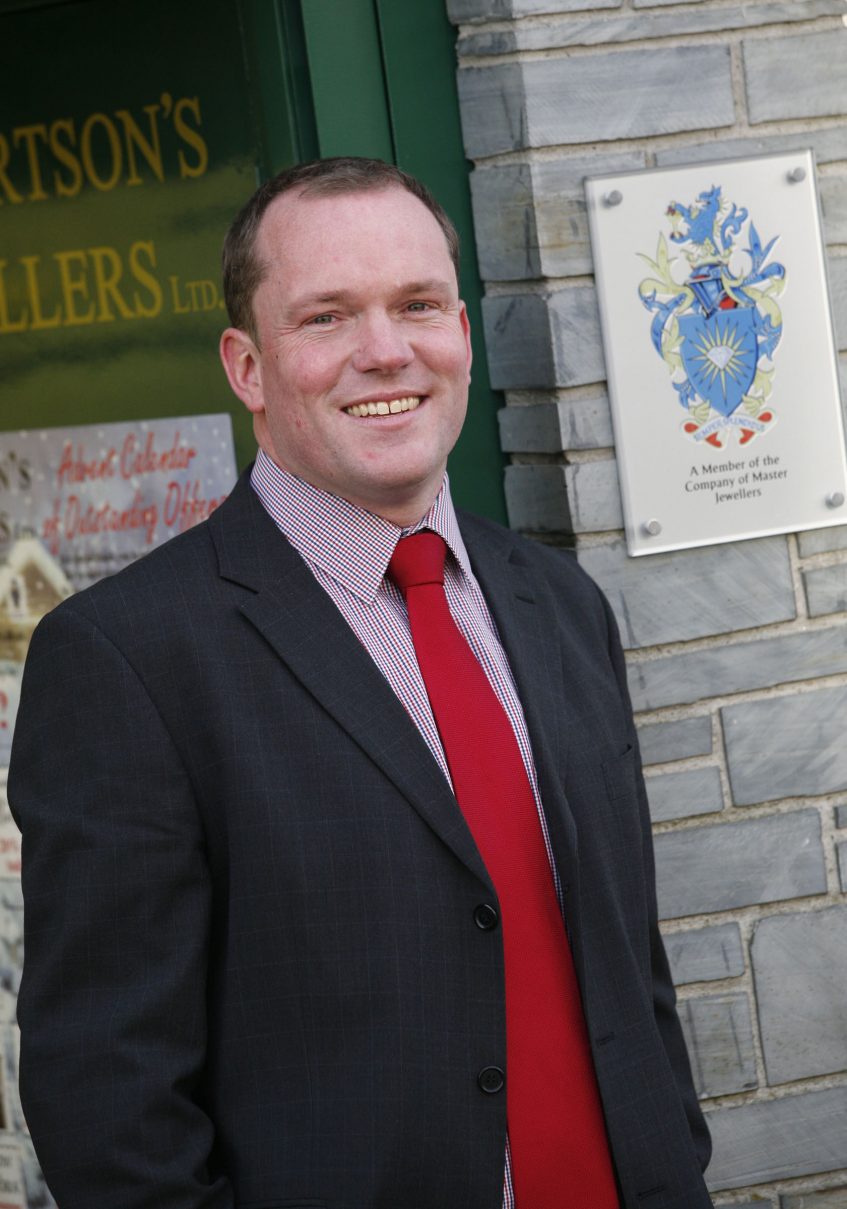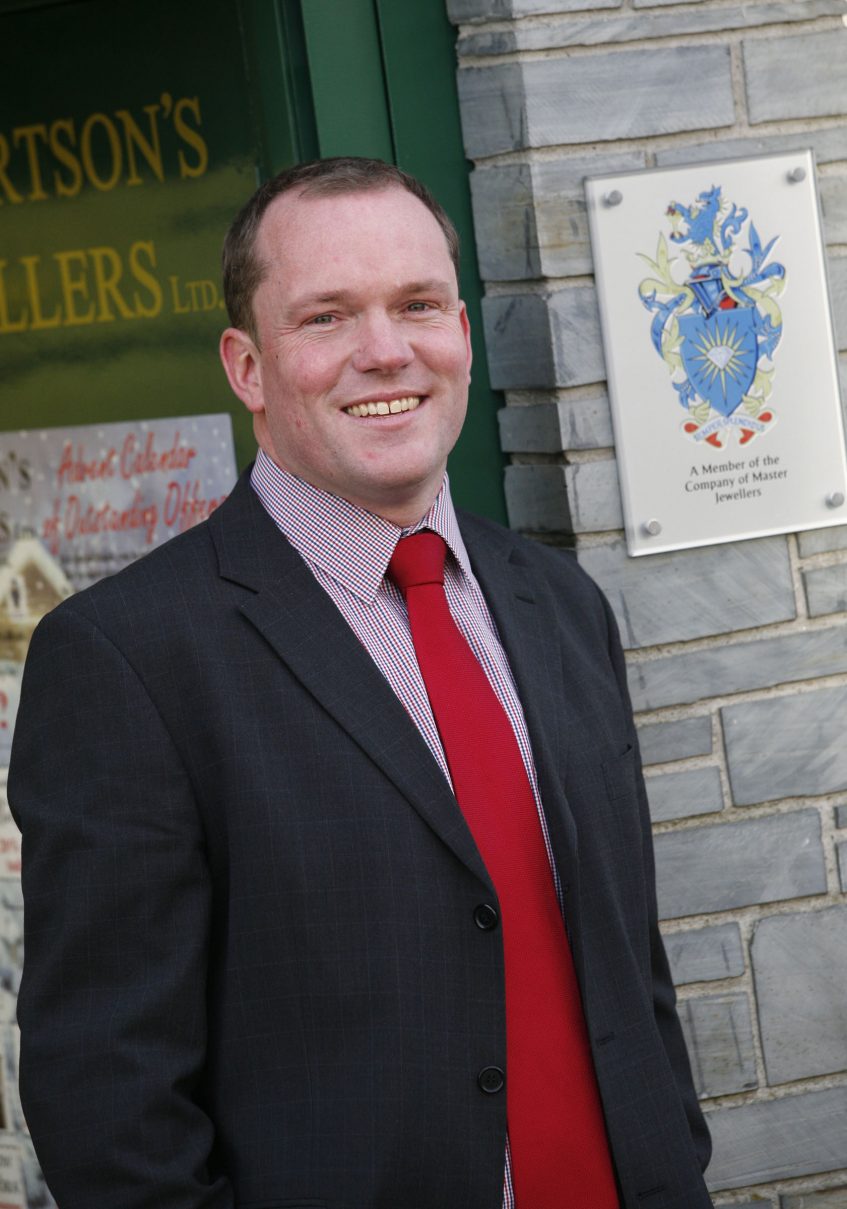 Stuart Robertson joined Rock RNLI volunteer crew last year as 'Shore Crew', and together with his volunteer colleagues, is responsible for the launch and recovery of Rock RNLI lifeboat.
As well as this role, Stuart has recently agreed to also take on the role of 'Lifeboat Press Officer'. Stuart told us: "Being part of the volunteer crew at Rock RNLI Lifeboat is a complete change from what I do in my day to day work and I am delighted to be involved. There is a fantastic atmosphere amongst all of our volunteers at Rock, and I've enjoyed every minute since I joined. Our volunteer Lifeboat Operations Manager persuaded me to take on an additional role as the Press Officer. The trouble is, I'm not good at saying no!"
Since the station was established in 1994, Rock RNLI lifeboat's volunteer crew are on duty 24 hours a day, and can launch very quickly indeed. Stuart told us:
"My first real shout once I had completed my training, was at just after five o'clock one morning. When my pager sounded, I knew my role was to get to our station as quickly as possible and launch the boat, ready for our Lifeboat volunteer crew to do their job in attending to a casualty who needed their help. Fortunately, I live very close to the station, so could respond very quickly.  Even at that time of the morning, our boat 'Rusper II' was on the water, and on the way to the casualty in a matter of minutes."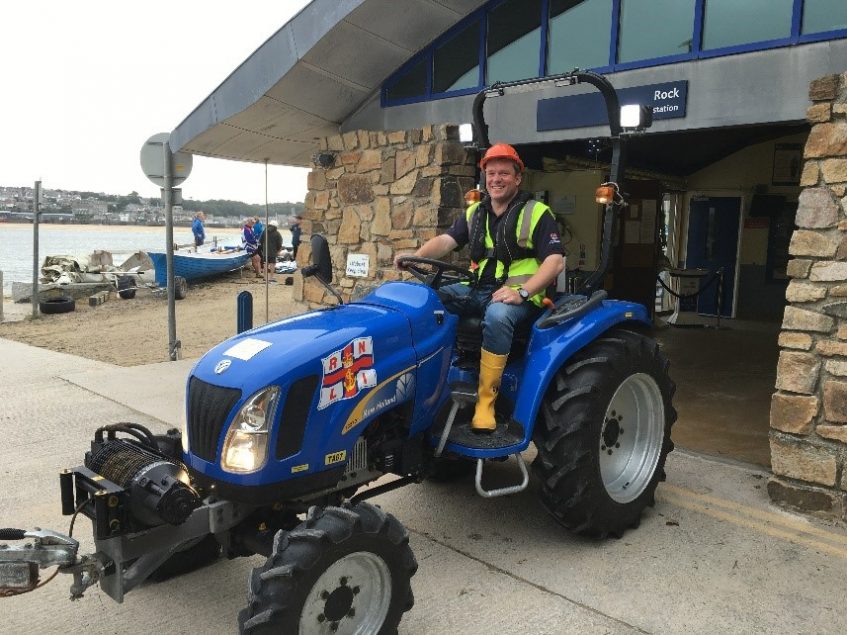 Stuart, who was a sixth form pupil at Truro School, is a Jeweller by trade. He has owned his own jewellers business for fourteen years with a shop in Wadebridge and two in Launceston.
"I've remained in regular contact with two friends I made at that time – Andrew Haley, who joined sixth form having come from the Isles of Scilly, and Tim Bracey who lived in Truro and was a day pupil.

I particularly enjoyed Geography and Geology, with Mr. Collenette, Mr. Kenyon, Mr. Baker and Mr. Matthews. Our field trips were then much more locally based, although we did go as far as Paignton once! A far cry from the trips abroad that students enjoy today!"
Stuart worked as a manager for W H Smith, before changing direction and re-training through The National Association of Jewellers and qualifying as a jeweller. He worked for an independent jeweller for many years before eventually buying the Wadebridge shop and starting out on his own. Ten years later, he had bought two other shops – both in Launceston.
"One of our Launceston shops opened as a jewellers in 1845, the other in 1901. They competed with each other for all those years, but now I am happy to own them both! I am fortunate to have a fantastic team in all three shops."
As well as his volunteering with RNLI, Stuart has been a Scout Leader for 28 years in Rock, and has served two local schools as a Governor.