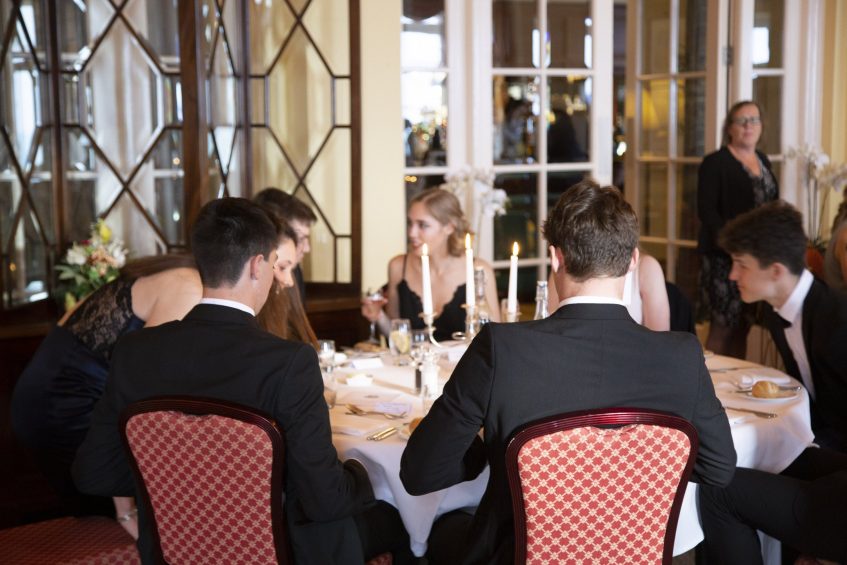 It was all glitz and glamour on Friday evening at the Truro School Sports Dinner.
We were delighted to welcome students, parents, teachers and staff, the Headmaster and our guest speaker, Russell Earnshaw to the Headland Hotel to celebrate the school's fantastic sporting achievements.
The evening was hosted by Dan Sanderson, Director of Sport, who commented:
"In my first year as Director of Sport at Truro School I have been fascinated with what I have seen and experienced. This School, and the people in it, are extremely special and I am fortunate to be part of it.

We would like to thank everyone who attended Friday's dinner and to all the students who have been kind-hearted, committed, polite, hardworking and talented throughout the year. Some of our students have played for many different school teams over the years, some of them may have only played in a handful of matches. All are equally important and valued. It is a pleasure to celebrate these achievements alongside the student's commitment and love for sport. Thank you to all our students for being so dedicated and coachable and for representing Truro School so well over the years."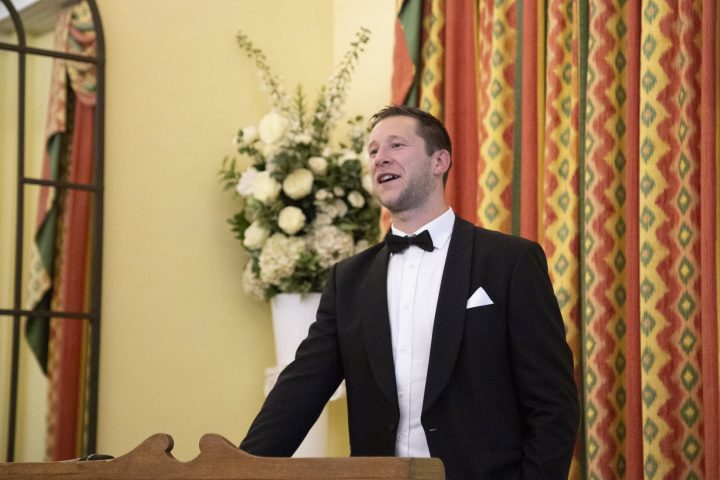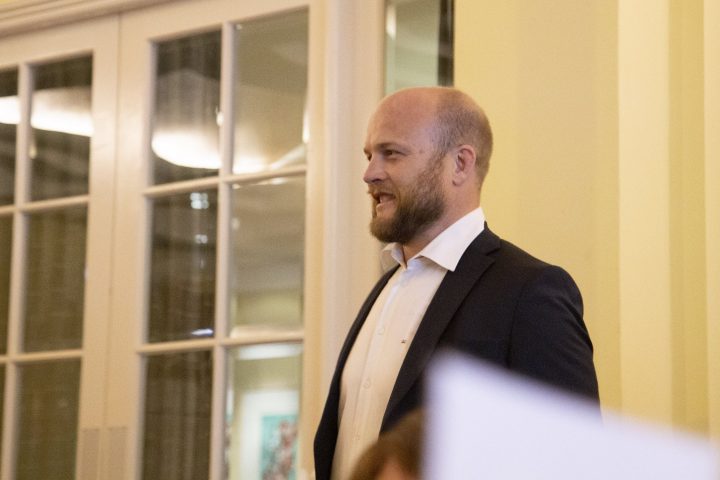 We were delighted to welcome Russel Earnshaw as guest speaker for the evening. Russel has been involved in sport and development for over 20 years. He studied Maths and Economics at Cambridge and then played rugby for Bath, winning the Heineken Cup whilst there. He also represented England Sevens in the 1998 Commonwealth Games as well as appearing in the IRB World Sevens Series. After retiring from playing, Russell ventured into coaching, coaching the England Sevens team from 2006 until 2013, working alongside Ben Ryan and then England U18 and U20 from 2015 to 2018 with 2 years teaching Economics in-between. Russell now works across sport and business, focusing on bringing creative ideas and a player-centred style of coaching into learning environments. As well as working with and speaking at many of the leading independent schools across the country, he also works with the English FA, GB hockey, Google and England Women's Cricket.
Award Winners
Tennis
Thomas Bradley
Thomas continues to progress his tennis whilst reaching high academic standards – his year has also been defined by an improved maturity and all round decency off and on the court.
Fencing
Hannah O'Rielly
For her improvement and commitment to training and for her fantastic attitude around the salle at all times.
Surfing
Alex McCartney
For his attitude on Wednesdays in working with the younger students, the example he sets and for the skill he has shown out on the water.
Athletics
Finn Birnie
Finn Birnie is an outstanding young man as well as an athlete, he is a real role model for our younger athletes. He trains extremely hard in all weathers and never takes the easy option. He is also very willing to talk to and guide the younger athletes along the way and talk to them about the dedication required to make it to the International level as he has done once again this year.
Badminton
Luke Elliot and Tung Wong
For their help in arranging tournaments, regular attendance and coaching of younger year groups
Hockey
Jemma Ball and Josh Bray
Jemma has lead the team by example throughout the year and always given total commitment on the pitch. She is a versatile player who is like a wall defensively with her strong tackling, but dynamic and threatening going forward with great distribution skills and powerful striking.
Josh is a talented hockey player and led the team well this year in terms of fixtures and tournaments. It is great to see Josh is playing for Truro Hockey club which will certainly help to enhance his performance further which he definitely has the ability too.
Cricket
Charlie Armstrong
Charlie had a strong season with bat and ball during 2018 and has been an excellent role model on and off the field.
Netball
Molly Browne
Given for her commitment, dedication, encouragement and for being the absolute archetype of a team player.
Football
Ethan Elwell
Ethan has been a fantastic asset to the football team this year. His outstanding performances have been appreciated by the coaching staff and players alike – his attitude and application has been superb.
Rugby
Ben Williams
Ben has been a strong and important member of the team this year, both on the training field and during matches. His strength in the scrum and carrying the ball has often given the team a solid platform in attack. We are sure he will continue this next season.
Truro School Sports Personality Award
Finn Birnie
The Truro School Sports Personality Award was presented to someone who we feel has reached a high level of performance, as well as being an outstanding athlete. It is for someone who has worked hard and achieved something truly special. Finn has been a shining light during his time at Truro School. He has helped coach younger athletes and been a fantastic example to all that strive to improve and push themselves to the limit. From this dedication, his sport has now become one of the highest achieving programmes we have here at Truro School. This year Finn celebrated representing England in international races and will be leaving for a scholarship in America when he has competed his A levels. The winner of the 2019 Truro School Sports Personality of the year is Finn Birnie.
Truro School Sports Ambassador Award
Charlie Armstrong
The Truro School Sports Ambassador was awarded to the student that we, as a sports department, think has represented the school superbly over the years they have been with us. It is not necessarily about being the best player, although tonight's recipient can certainly hold their own across a wide range of disciplines. It is about being committed to the school, their teammates and upholding the values of the school; with fair play and respect at the centre of everything they and we do.
Charlie has always put his hand up when needed and can always be counted on. He has conducted himself well both on and off the field of play, and has provided an excellent example to those around him.
The evening also paid tribute to Mr Austin, who will be leaving us at the end of this year. Mr Austin has been at Truro School for 22 years. Dan Sanderson commented:
"Although I have only been here for a few months, I will never truly know the effort and love that he has bestowed on the pupils of Truro School. What is obvious to me however, is that in just a few months Mr Austin has amazed me with his warmth, sincerity, passion and love for Truro School and everyone in it, both pupils and staff. He is a man that seeks no credit for the endless hours he does behind the scenes. Whether that is organising sporting events, sorting out school and staff socials or just looking after those around him, Mr Austin always has time for those who need him. His insights on the school have been invaluable to me and I will miss him when he leaves."