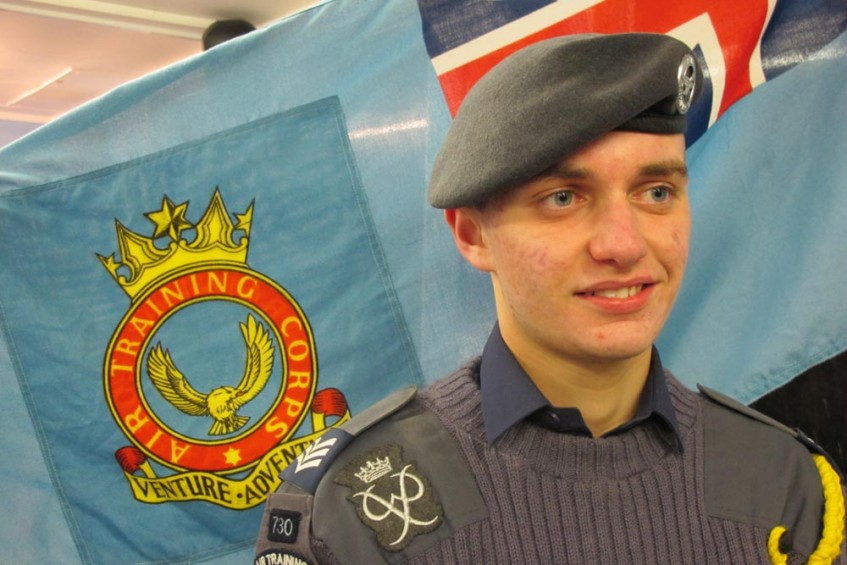 Cadet Sergeant Adam King of No 730 (City of Truro) Squadron Air Training Corps (ATC) could not believe his eyes when he opened his Saturday emails.


In two, almost consecutive, mails he received notification that not only had he been successful in his application for an Air Cadet Pilot Scheme Flying Scholarship but also that he had been awarded a Fleet Air Arm Gliding Scholarship.
Adam was obviously delighted and said that in the last 12 months, he had taken part in the Nijmegan Marches, gained his Silver Duke of Edinburgh's Award and been skiing in Bavaria, all with the Air Cadets.
The Fleet Air Arm scholarship is a charity independent of the Air Cadet Organisation but Adam is convinced that being a pro-active cadet helped his application. The Air Cadets is open to boys and girls from 12 years old (year 8) to 17 and cadets may stay until 19 subject to satisfactory progression. The activities that Adam has enjoyed, while noteworthy, are just a small selection of what is on offer.
If you would like to know more about the ATC, either as a cadet or as an adult volunteer visit
www.aircadets.org
.