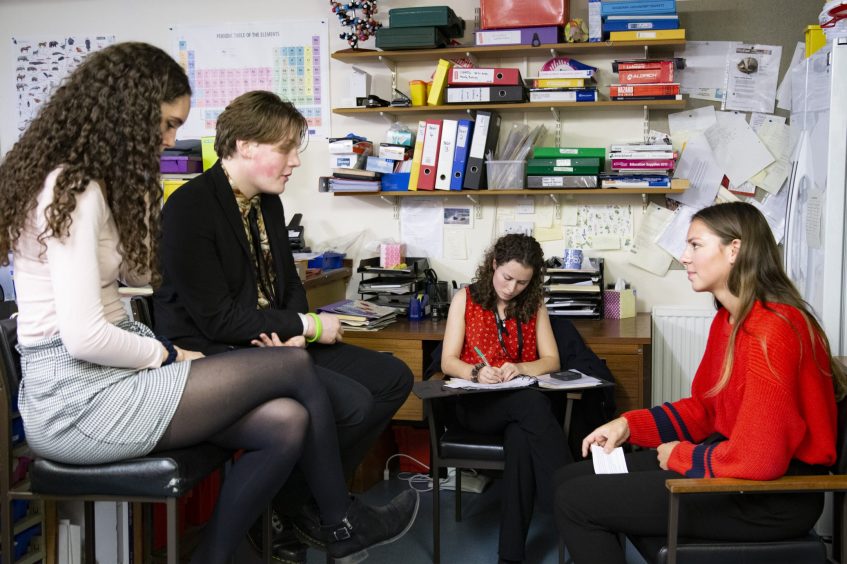 The Upper Sixth medicine and dentistry applicants recently took part in a multiple mini interview circuit.
Sixth Form drama students acted on the various stations with visiting Doctors, Mr Whinney and Dr Dommett, and medical students, Olivia Eguiguren Wray and Naimh Gallager, observing them.
Stations ranged from students having to suggest how the UK Department of Health should prepare for Bexit to instructing a 'child' how to make a cup of tea.
Speaking about the event Head of MDV, Miss Finnegan, said,
"The aim of the event was to test the students understanding of the profession, communication and problem solving skills amongst others. These are all things that help to develop the students' interview skills."
One of the Upper Sixth medical applicants said
"I found it incredibly useful and the entire event was a brilliant insight into the sorts of things we may be asked during an interview or experience as a medical professional."