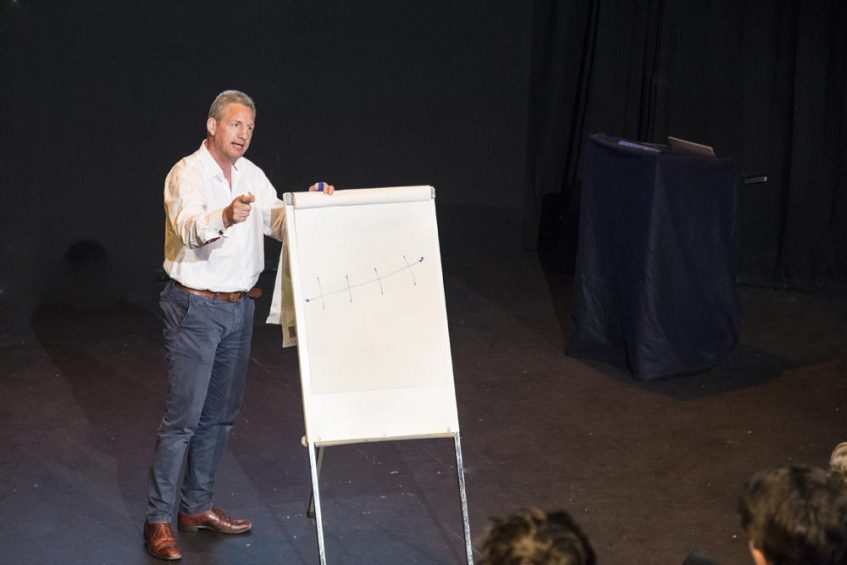 Truro School Sixth Form launched its Life After A-Levels initiative last week. The programme seeks to help students prepare for the next step in their lives, supporting them in carefully hand-picking the right career choice at the first time of asking, whilst also improving employability and leadership skills.
Kicking off the week
Students started the week with a variety of workshops across Monday and Tuesday where a series of stars from regional business took to the stage.
Kim Conchie, Chairman of the Cornwall Chamber of Commerce, kicked off proceedings by explaining the importance of networking for young people. Mr Conchie also advised students on how to take the plunge and approach businesses for advice and work experience.
Later on, Professor David Hosken, Dean of Strategic Development at the University of Exeter's Penryn Campus, joined Kim to discuss the huge variety of opportunities within STEM careers and to offer their own view on how to take advantage of opportunities.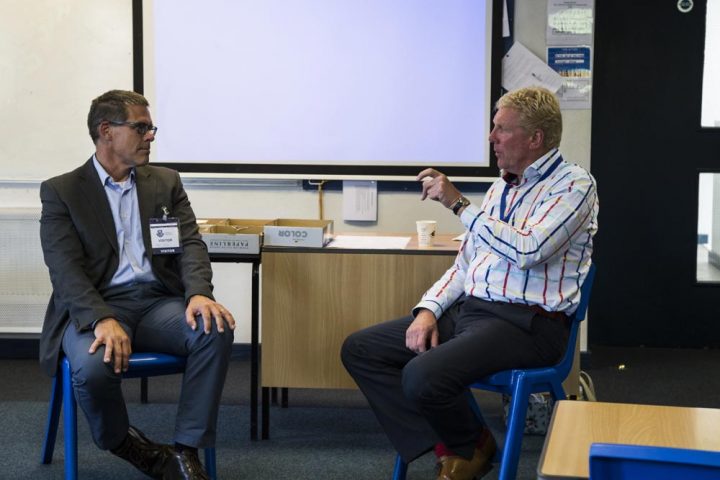 Paul Trudgian, Founder of Fish for Thought, ran a session on starting up businesses and shared his varied career with students, culminating in a Q and A about enterprise and entrepreneurship.
Unlocking Potential played a key role in the programme, explaining how they help graduates find jobs in the South West. Tim May and Chris Anderson from Savills enlightened students about the variety of different career paths in to surveying and real estate, and former pupil Alex Maidwell-Smith delivered a brilliant session designed to help Cornish students adjust to the very different experience of living and studying in London.
For those students looking at alternatives to university, there was a session on the new Degree Apprenticeships.
A view from the Head of Careers
Mrs Nancy Kenward, a former Recruitment Consultant and now Head of Careers at Truro School, said:
"Between the ages of 16 and 18, young people are faced with a mammoth decision; should they begin applying for university or enter the world of full time work? Apprenticeships and gap years are also popular options. With so many pathways to consider at such a young age, it is understandable why young people up and down the country can sometimes pick the wrong university course or enter the wrong industry. This week's workshops are all part of our aim to help students make the right choice for them, first time."
The headline act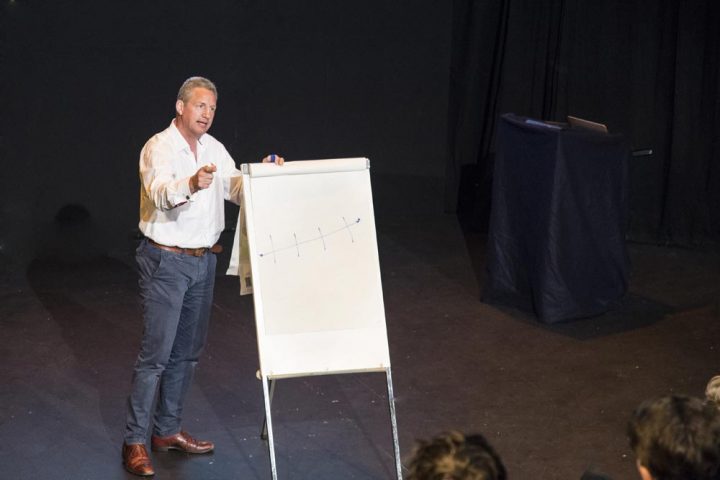 The Life After A-Levels programme culminated with a visit from headline act Guy Richardson, the former Scotland Rugby Manager.
Guy's background is ex-Army, completing multiple tours to conflict areas including Sierra Leone, Afghanistan, the first Gulf War and Northern Ireland.
Mr Richardson delivered an inspirational talk to an engrossed theatre audience, discussing leadership qualities, the skills required to build strong teams and raising performance.
Final words
Mrs Lucy Jupp, Head of Lower Sixth at Truro School Sixth Form, said:
"This week's enrichment programme has allowed our students to focus on life after Truro School and we have been delighted to welcome some excellent speakers and visitors to the school. We have heard from Universities who have helped provide the most up to date picture of the Higher Education landscape, as well as experts in the gap year industry and a variety of apprenticeship programmes. We have also welcomed Guy Richardson who talked about his illustrious career and allowing our students the opportunity to develop their leadership skills throughout interactive workshops."
Mrs Jupp finished by saying:
"Truro School Sixth Form is about so much more than what is learned in the classroom. It is about giving our youngsters the skills and opportunities to make informed decisions about their lives so they can leave us as happy, confident young adults, ready to face the world. This week has certainly fed the minds of our students as they look on towards their next chapter."
---
Find out more about Truro School Sixth Form