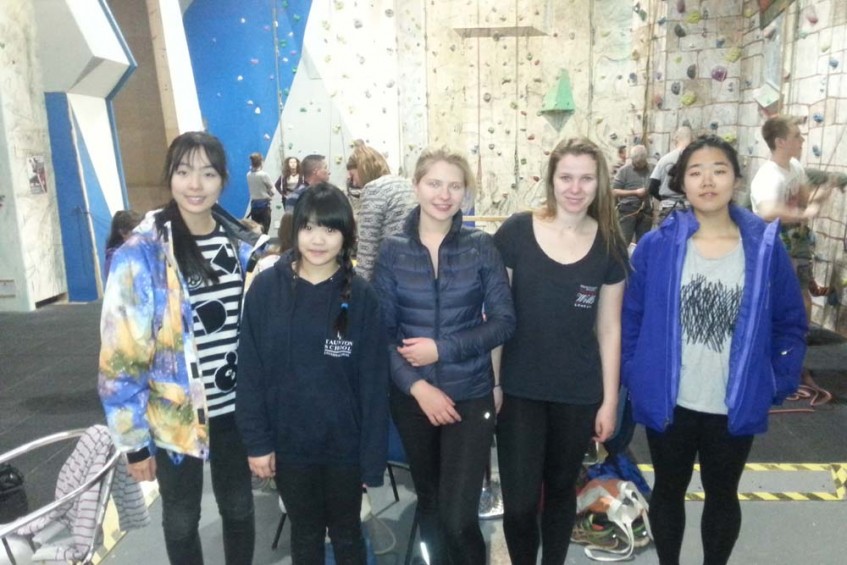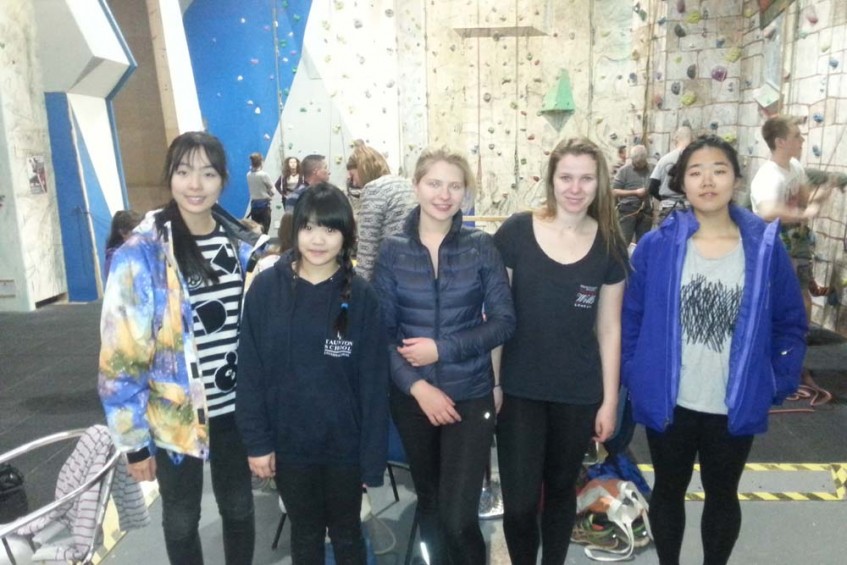 I type this with pitifully sore arm muscles after an afternoon indoor climbing with the Malvern girls (see attached photo), although admittedly, they did far more climbing than I did! I was actually so impressed with the way that Alysia, Anna, Alice, Penelope and Yuki approached the activity – they really threw themselves into it, getting to the top of numerous climbs and pushing themselves to conquer more and more difficult routes. Anna was like a spider scaling the walls and even Yuki got over her fear of heights to hang by a rope 20 feet in the air!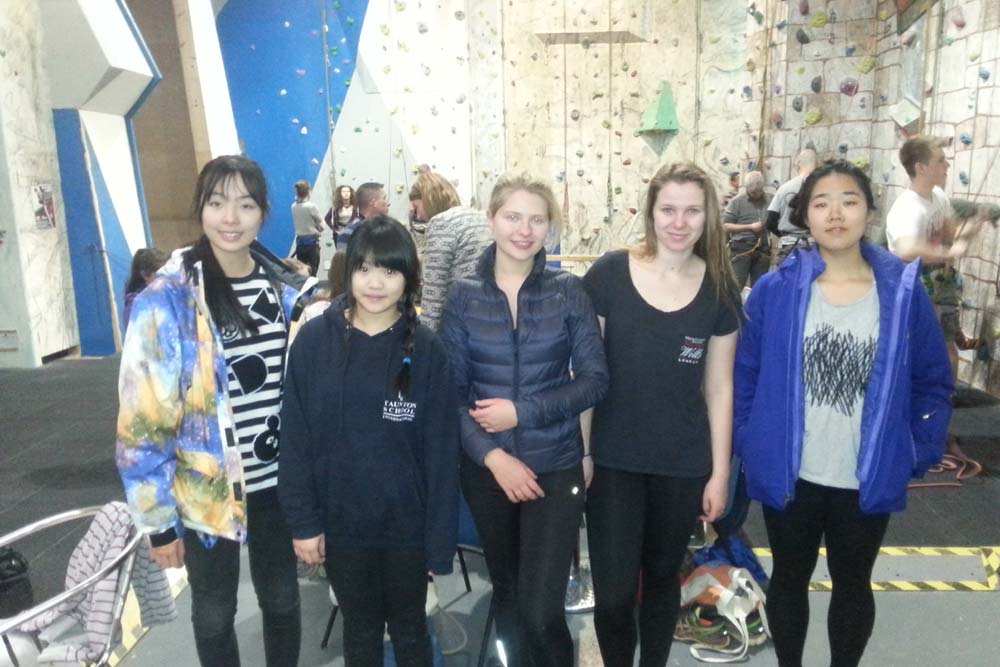 This week has seen a wide mix of activities for the girls. In class, the Upper Sixth have been focusing on getting back their mock exam papers and going through these in lessons; while out of class this week saw the school's annual Senior Charity Concert which we all attended together on Wednesday evening. Not only was it an excellent evening, raising a really impressive sum for Arthritis Research, but it starred our very own Tessa on the piano, as she accompanied her friend, Jenny. Tessa and all of the acts (but of course particularly Tessa!) were excellent and deserve so much praise for giving up their time to rehearse and perform for such a good cause.

Also this week, Iggy has done her AS PE oral exam, Sasha has sung Evensong and a beautiful concert with the other girl choristers in Truro Cathedral, and Beth and Iggy travelled to Falmouth to give a presentation on their Young Enterprise company to an 'invitation only' Falmouth business networking breakfast. The latter was very well received and not only did they make a sale, and get lots of invaluable business advice, but Beth left with the offer of a work experience placement!

Currently the Malvern girls have invited Cherry, Chloe and Nicolette over from the junior girls' house and Christy, Ankie, Carissa, Penelope and Yuki are cooking up a Chinese banquet in our kitchen, while the rest of the girls are either having an early night or are relaxing together.

After such a busy week, we're aiming for a quieter day tomorrow, apart from poor Alysia who is going to be working hard in the Sports Centre for most of the day. I'm sure that they will all require no reminders at all from me to get in touch to wish their mums a very happy mother's day, but just in case, we all wish you a lovely day.