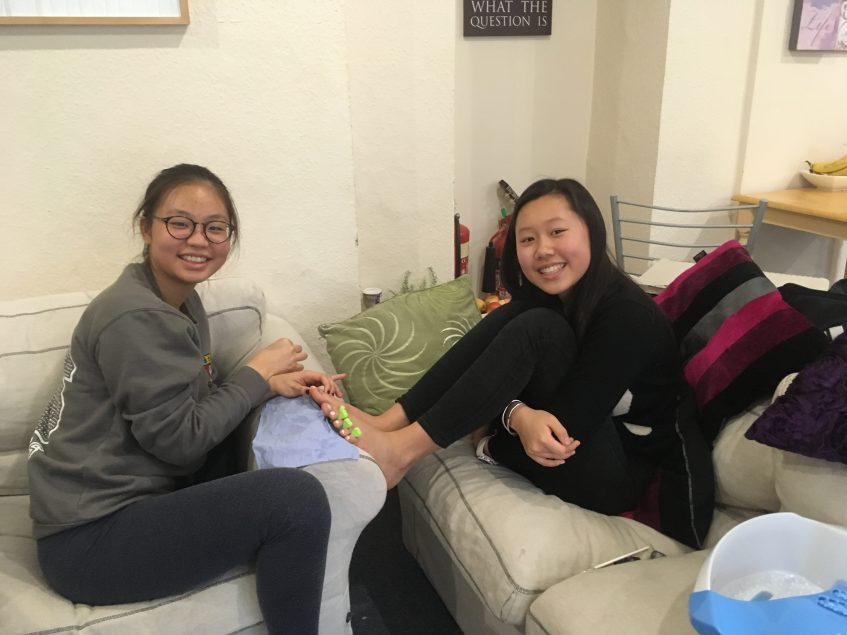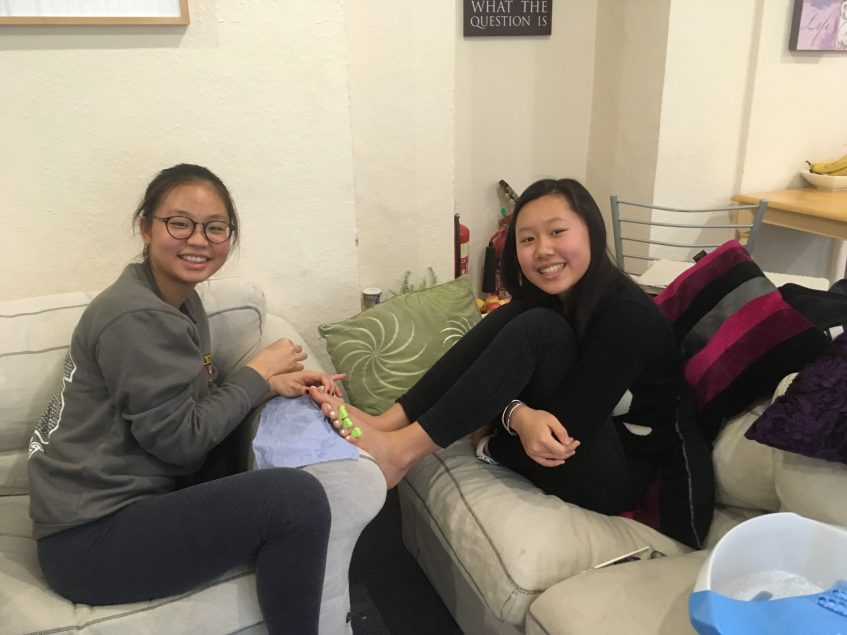 It has been an exciting weekend in Malvern with a lovely hum of students in the boarding house. This weekend they have spent time with friends, completed Duke of Edinburgh planning and also taken some time to relax after a busy week. The girls have been working hard both in their studies for their upcoming upper 6th mocks and their extra curricular activities such as the Royal Hall for Cornwall concert that will be coming up shortly. Have a look on the website for tickets as it is always a great evening.
On Sunday the girls enjoyed having an expert nail technician in and painting their nails as well as pampering their feet with luxurious products including a scrub, foot mask and moisteriser. She spent several hours with us in Malvern and it was great that the junior girls from Pentreve could come along too. The girls also tried out some nail art, with varying levels of success! Luckily Sarah was able to assist the girls, meaning Amy could have her heart nail transfers on her toes while Nicolette enjoyed adding some sparkles to her fingers.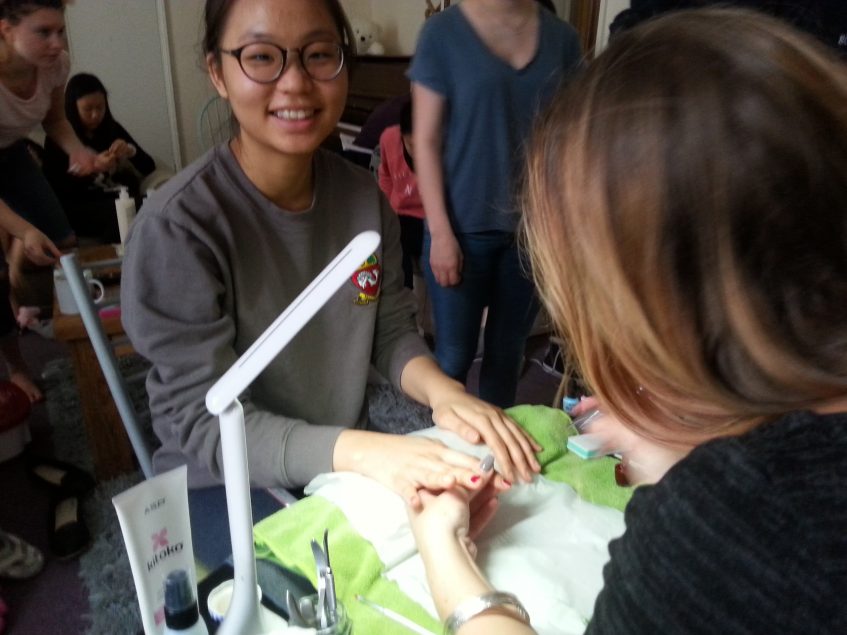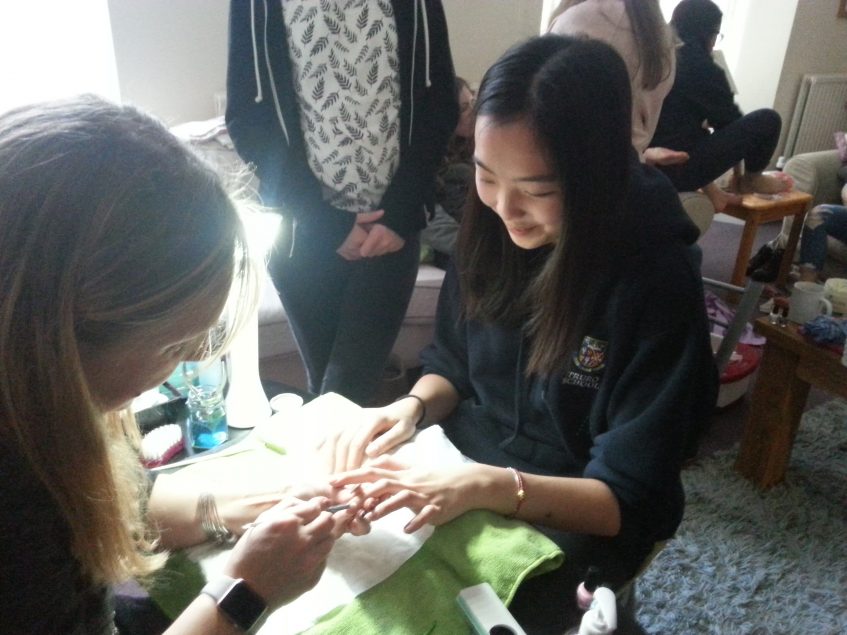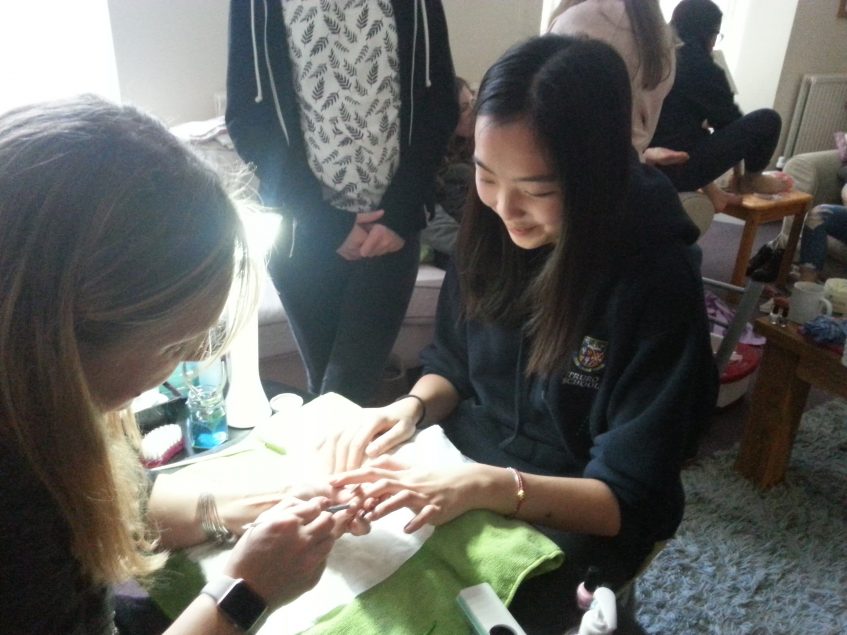 In the evening, we celebrated Chinese New Year. It is the year of the Rooster and to celebrate we had a banquet in the dining hall. The New Year celebrations will continue for 15 days and to mark this in our boarding community several boarders put together a small presentation to tell others about what it means. They discussed the land monster and how the traditional firecrackers should scare it away as well as lots of other interesting facts. The students received lucky red envelopes and had a go using chopsticks following the trusty instructions while enjoying ribs, noodles, spring rolls and prawn toasts.
Overall a really great way to end a fun weekend.
Emily Hargreaves
Resident House Tutor Malvern