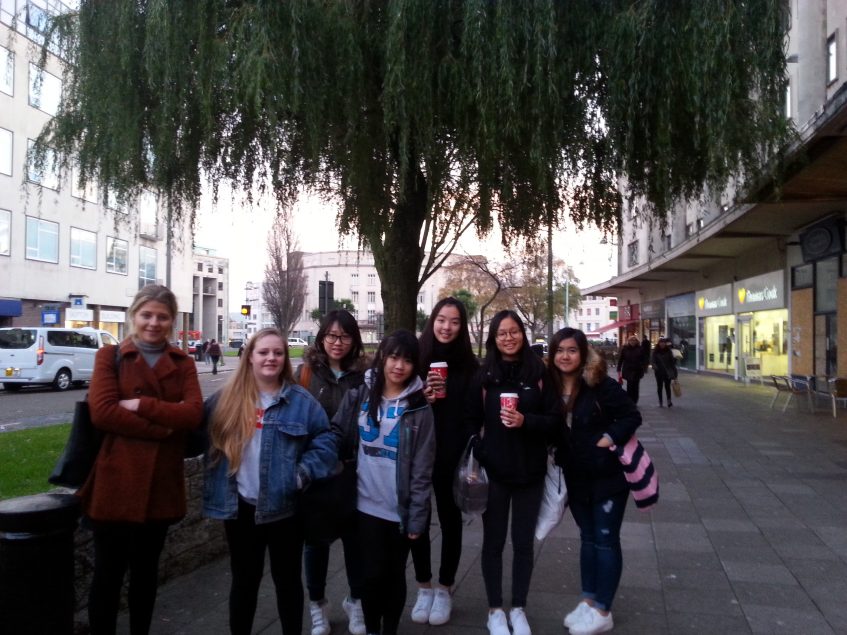 This week Truro held the City of Lights festival on Wednesday which many of the girls attended. The theme, 'Tell Me a Story' had captured the imagination of the artists in residence, school children including students from Truro School, which has been timely with the nation celebrating 100 years since the birth of Roald Dahl. The girls enjoyed watching this wrapped up warm as it was quite chilly!
Over the weekend, the girls have enjoyed a Christmas shopping trip to Plymouth where we enjoyed a lovely meal at Nandos followed by some time shopping in Drakes Circus. The girls enjoyed making teddy bears at 'build a bear', shopping for clothes and Christmas presents to take home to family and friends. Plymouth's Drake Circus is an undercover shopping centre so it was great as on Saturday it was pretty cold and as you can imagine it was very busy. In the evening, to recover from the long day, we had a Chinese take away which was delicious.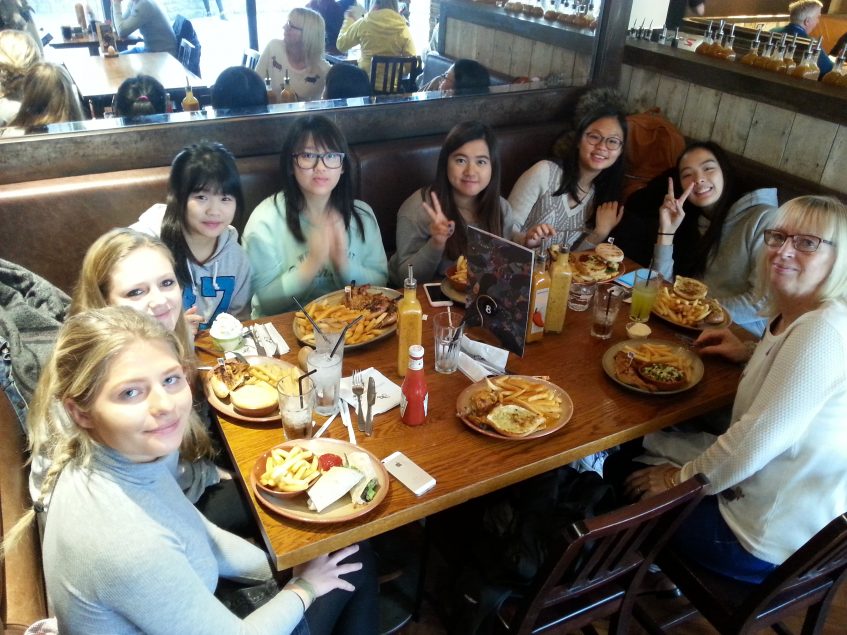 On Sunday the girls had a chance to relax and catch up with their prep. Anna has been busy studying for her French while Yuki has been working on her Psychology. Sasha had been working late supporting the school's production of Fiddler on the Roof which was an amazing effort and performance by all the students. The incredible live music, fantastic acting and singing saw many of the Truro School students involved and was a sell-out performance. No doubt there will be photos on the School website shortly.
There are lots of fun things to look forward to in the next few weeks, including the Christmas concert, the boarders' Christmas meal and party as well as various carol services and late night shopping. No doubt the end of term will come around very quickly!
Travel details Christmas 2016
On another note, please may I draw your attention to the attached Christmas travel details. For our records we need parental confirmation of all students' travel plans for the Christmas break including their return plans. If appropriate please fill in the attached form with details of flight numbers. Alternatively, please email me with the arrangements including departure time, method of transport and return to boarding arrival time (4th January). Please note the boarding house will reopen on Wednesday 4th of January at 2pm.