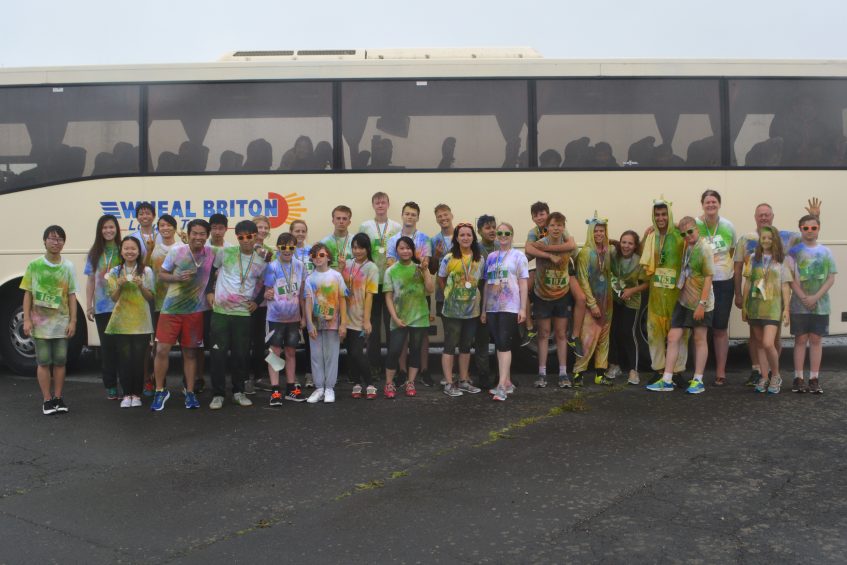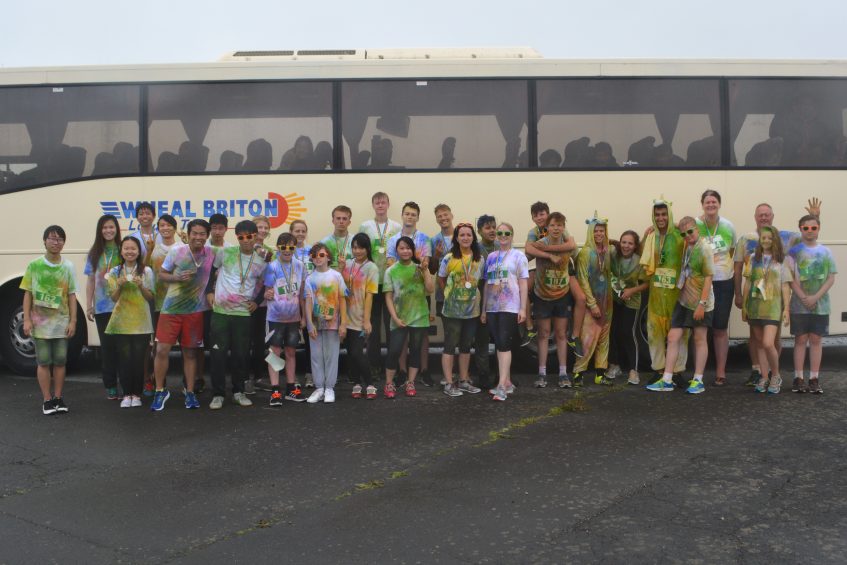 It is pretty incredible to think that we only have two weeks left of this academic year; where on earth has the time gone to? I guess the time flies when you're having fun!
It is pretty incredible to think that we only have two weeks left of this academic year; where on earth has the time gone to? I guess the time flies when you're having fun! The Upper Sixth might not agree with this, as this past week has seen more A2 exams for them, but I'm sure that Alysia, Claudia, Agne, Christy and Carissa are feeling relieved now that all of their exams are over – only the wait until results day in August remains!
The Lower Sixth have also had an eventful week, as on Wednesday and Thursday they were all off timetable for their two, annual UCAS days, where they attended talks and workshops given by representatives from Exeter, Bath, Bristol, Falmouth, Aberystwyth, East Anglia, Oxford and South Wales Universities, as well as sessions led by school teachers and ex-Truro School students on what is like to study certain subjects at university. Hopefully they now all have a better understanding of the UK university application process, and have no excuse not to get on with writing their personal statements over the summer holiday!
On Friday evening, Sasha travelled up to Birmingham to attend the university's open day that was happening the next day, while Agne went to stay with her friend, Julia, for the weekend. Saturday was then a fairly quiet day in the house, as the girls either revised for exams, or relaxed if their exams are over. I was, however, very impressed with Anna, who settled herself at the kitchen table and spent the afternoon working on the first draft of her EPQ report – well done! The silence was rather abruptly broken at 4:30am when Tessa, Imogen and Sophie arrived back from their Gold Duke of Edinburgh's Award expedition in Slovenia, but I must say that Mrs Cucknell tells me that they all did absolutely brilliantly on the trek, and were a real credit to themselves, Malvern and the school.
Today was a fairly big day for the boarding community as, as has now become an annual event, all four houses travelled over to Newquay to take part in the Rainbow Run to raise money for Children's Hospice South West. I was very proud of Imogen, Anna, Christy, Ankie and Yuki who all ran 5km, while being pelted by rainbow-coloured powder, in order to raise money for such an amazing cause (a particular well done to Imogen, who ran the course after only a few hours' sleep!). Please find attached a photo showing what a state we all were after the race! In total, well over 1,000 people competed in the event, raising around £70,000 for the charity. If you haven't managed to sponsor the boarding students (and staff!) who took part yet, then you can still do so here. We arrived back in Malvern in time to have some long, hot showers before dinner, although I think that we might still be finding traces of paint on us for a while yet!
We have another annual boarders' event this coming week, as Wednesday evening sees the Boarders' Charity Concert taking place in the school chapel. I would like to say well done and good luck in advance to all of the performers, but particularly to Sasha and Ankie who are representing Malvern house. If you would like to attend, please do feel free to come along. Entrance is free, with donations also going to Children's Hospice South West.
Finally, it only remains for me to say that this will be the last Malvern blog which I write, as I'll be moving out of boarding at the end of this term, although I will still be working at school. It has been such a pleasure to live and work alongside such intelligent, funny, talented, kind and special girls over the last three years.
With all very best wishes,
Harriet
PS Please don't forget to send in details of your daughter's travel arrangements for the end of term.