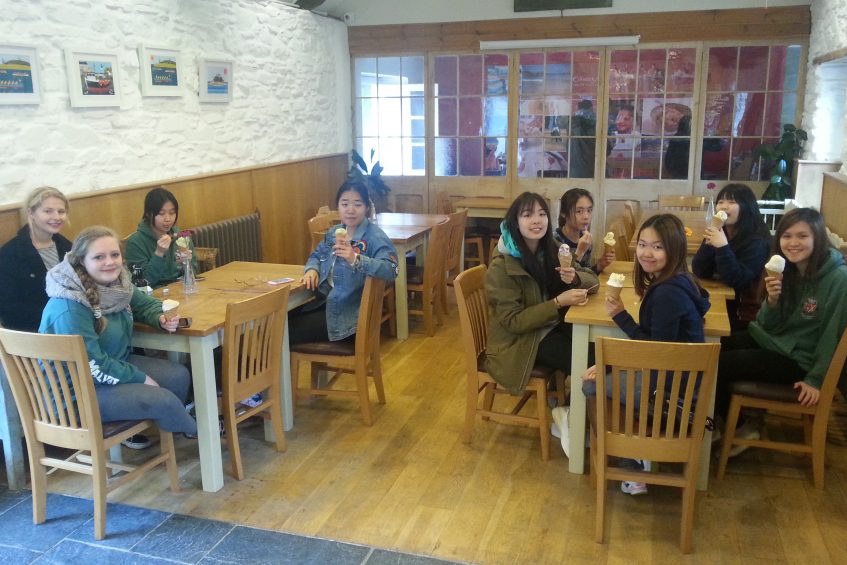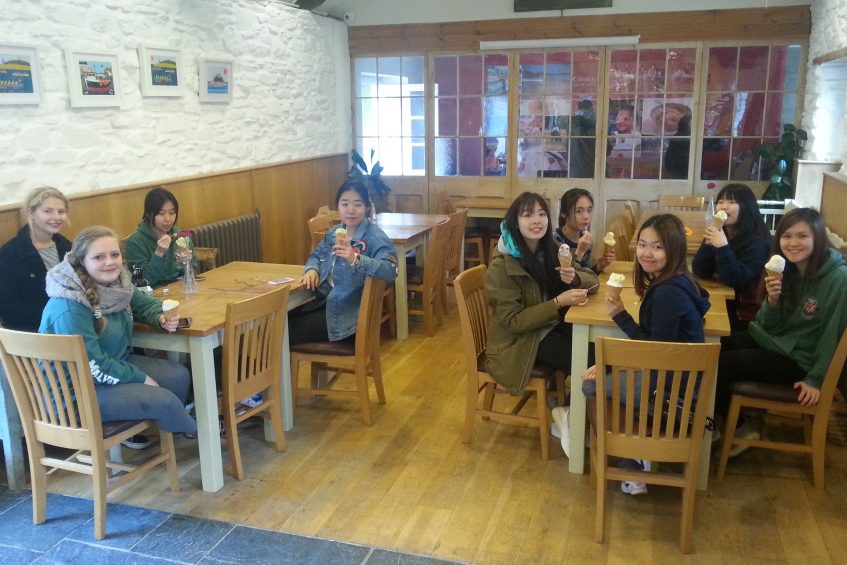 It has been a very busy week for the Malvern girls, as almost everyone has had public exams, and even those whose exams haven't started yet are busy revising in preparation!  The girls have coped very well with what is an understandably stressful time, and Mrs Murphy and I are proud of the way that they have been productively working together, and supporting each other.  Anna has also been very busy with her Psychology-based EPQ, conducting experiments on different form groups to investigate how colour and scent alter people's perception of taste and scent – she's done a huge amount of research in order to formulate her hypotheses, and we're really impressed with how she's progressing.
Friday was also a very exciting day, as it was our annual Leavers' Day celebration – the last formal day of schooling for the Upper Sixth students.  Many of the Malvern girls left the house early in the morning to join the rest of their year group up at school as they hatched their plans for the traditional decorating of the Sixth Form Common Room.  They also wore their old school uniform of Truro School kilts, shirts and ties for a celebratory breakfast on the front terrace outside main school!  After this, they had a special presentation and awards ceremony in the Theatre, followed by a Leavers' Chapel Service, attended by students, staff and many parents.  It was an emotional service, marking the end of their time at the school, and there were few dry eyes as the last hymn was sung.  After this, there was a lovely lunch in a marquee on the terraces, and then time to talk and relax with friends, teachers and family.  Ally went down into town with some of her friends, while the Hong Kong and Chinese girls took an inordinate amount of photos!  We all just felt sorry for Agne who missed the day as she had had to return to Lithuania for a university interview.
Today, unfortunately, has been a rainy and overcast day, so rather than plan anything too adventurous, we decided to visit nearby Callestick Farm to sample some of their award-winning ice cream.  After saying hello to the pigs, piglets, chickens and turkeys who live on the farm, the girls eagerly entered the parlour to choose from the many available flavours of ice cream and sorbet.  Our recommendation are: pistachio (Alice and Veronica); lemon sorbet (Sasha); clotted cream vanilla (Carissa); and clotted cream and blackcurrant (Ankie).  Everyone had a double scoop ice cream to start with (see the attached photo), and then somehow found the room to go back for a third scoop – I don't know where they put it all!
After that treat, the house is now quiet as the girls get down to some serious studying.  One last big effort before a week of relaxing and recharging batteries over half term.
With all best wishes,
Harriet