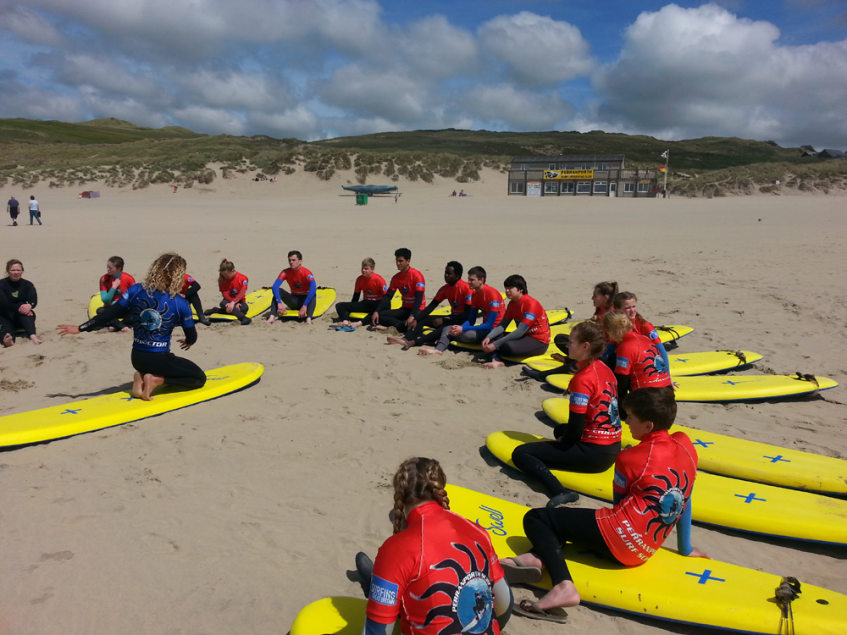 Truro has had some great weather over the weekend – perfect for our surfing trip today! We travelled by minibus to Perranporth for our 2 hour surf lesson. First we had to get changed and as it was sunny, pulling on wetsuits proved tricky. James and Simon were our instructors for the afternoon and really helped us with our technique. Polina was whizzing by and standing up in no time while Anna, who had been on the Portugal surf trip, was making it look effortless. Sasha and Toni also had a lot of fun – see photo attached! Back at Malvern now after a hearty supper of fajitas with all the girls settling down to work as there are lots of exams coming up. I have made them some good luck cookies so hopefully that will give them a revision boost after surfing.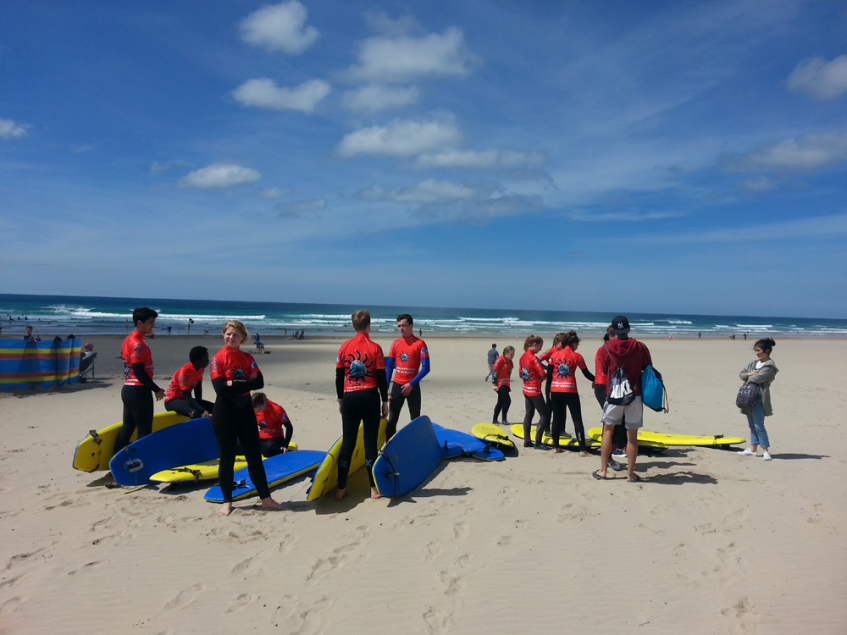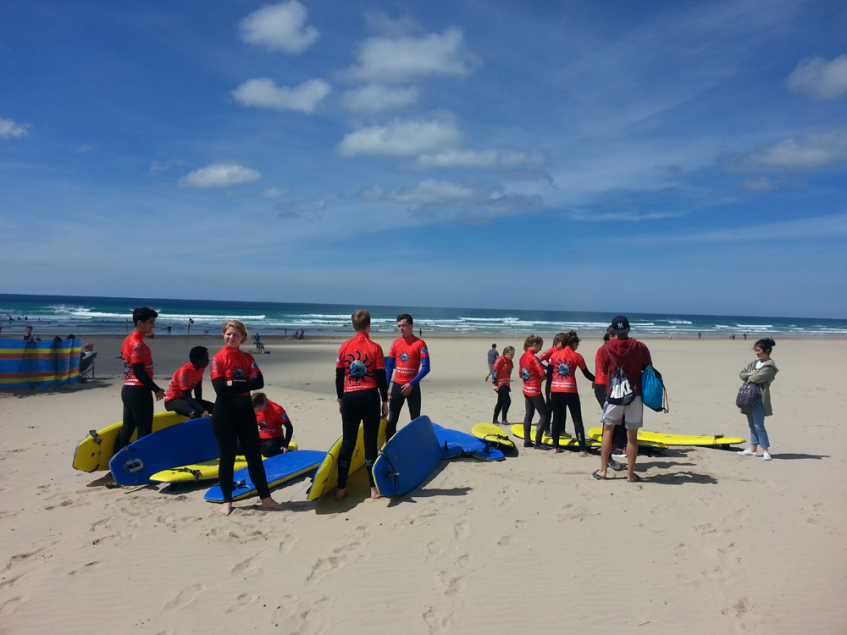 End of term travel arrangements
With half term commencing next week, I will need all students' travel details for our records. If you have not done so already, please send me your daughter's travel plans for the summer half term.
Head lice
Unfortunately in school there have been some reports of head lice. I have spoken to the girls about this and it is unlikely to affect them. However, if there are any symptoms they will be guided to the medical centre. They will be reminded to continue to check their hair and we have been advised to continue checking over the half term.
Best wishes,
Emily Hargreaves
Resident House Tutor Malvern