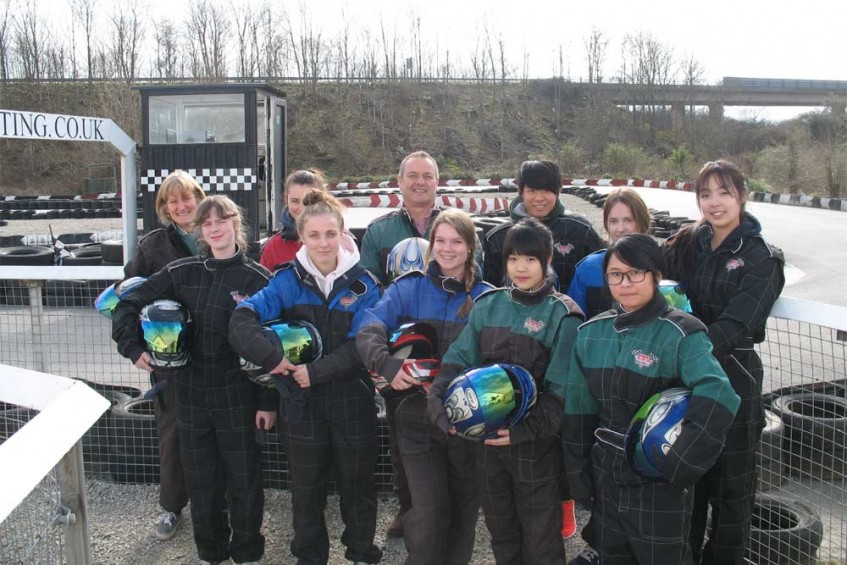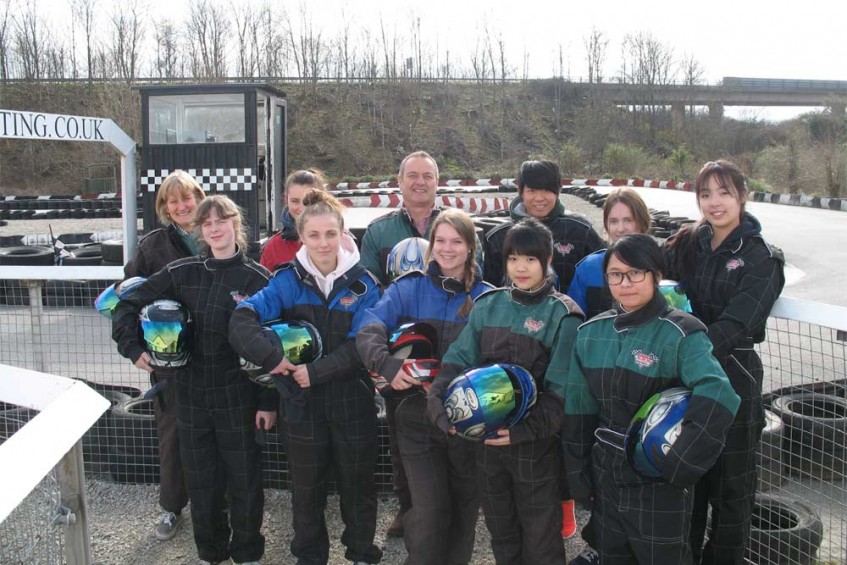 I am writing this blog whilst drinking tea and watching the girls accelerate around the go-karting track at Hayle. The sun is shining on and finally it feels like spring is on its way. It is lovely to see everyone smiling and happy as they drive their carts around and around, it feels like it has been quite a long and challenging term at times but to see everyone so enjoying their last weekend in boarding puts life very much into perspective.

This week like so many at Truro School has been busy. In the school as a whole we have had the language exchange, rugby 7's and the international rugby to watch, D of E expeditions, Ten Tors practice and a very interesting careers convention. In boarding this weekend we have also been fairly hectic. Ankie, Carissa, Penelope and Yuki joined the junior girls on a trip to Plymouth. There was lots of shopping but also a trip to Nando's and the Plymouth aquarium. The girls had a great time and some of them even saw the irony of purchasing clothes in Plymouth that were made in China and then actually taking those same clothes back to China again!
Today we are also busy with Go Karting being our main activity but Alysia is also working in the swimming pool and Sasha in the Gallery, so well done to both of them whilst they earn as they learn. Next week is a short week. We have a Drugs Awareness training day on Monday and then we break up on Thursday. I would therefore like to wish all of the boarders and their families a very happy Easter and a relaxing and very well deserved break.
Mrs C E Murphy – Head of Boarding