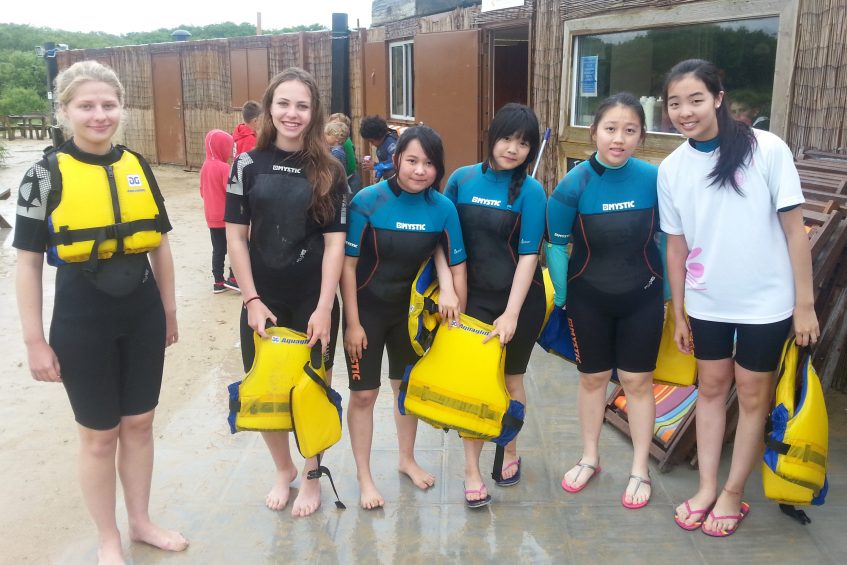 While the Upper Sixth have been hard at work sitting their A2 Level exams this week, the Lower Sixth have seemingly been travelling the length and breadth of the country exploring universities to which they might like to apply.
Sasha returned to London to visit Royal Holloway, Anna travelled up to Swansea, Jasmine to Bristol and Tessa to Bath, to name just a few! We have a group of exceptionally intelligent and multi-talented young ladies in the Lower Sixth, so I'm sure that they will be successful wherever they decide to study.
Slovenia Trip
Not content with venturing 'up country' to look at universities, Imogen and Tessa set off on a much longer journey on Thursday night when they boarded a coach that was headed to London, so that they could catch their flight to Slovenia, where they are undertaking their Gold Duke of Edinburgh Award expedition. After her AS Level Maths exam in the morning, Sophie also travelled out to Slovenia to meet up with the group. They will be trekking through beautiful (although rather hilly) woodland, and enjoying a great cultural experience too. We just hope that it doesn't rain every day that they're there, and Tessa returns with more skin left on her feet than she did after the Ten Tors walk!
Friday Evening
On Friday evening the house was relatively quiet as the girls who were in focused on their revision – even the Lower Sixth have internal exams over the coming week – however on Saturday, the 4th and 5th Year girls from Poltisco came over to Malvern and joined with the Sixth Formers in cooking up a storm in the kitchen. Mrs Murphy tells me that the spiced beef with rice dish was absolutely delicious! And they even cleaned up beautifully after themselves.
Aqua Park Visit
On Sunday, Penelope, Yuki and Anna joined boarders from the three other houses on a trip to a new aqua park that has opened nearby. The boarding community had exclusive use of the park for an hour, and everyone enjoyed the big slides, trampoline, see-saw and other fun equipment. The girls also soon learnt to be wary if Mr Nicholas offers you a hand getting out of the water! Please see the attached photo for a 'before' shot of the girls. Despite the rain, the girls had a great time splashing around, but were definitely ready for a big roast dinner by the time we got back to school. This evening, the house is quiet once again as everyone prepares for the week ahead.
We wish you all a happy week, with all very best wishes,