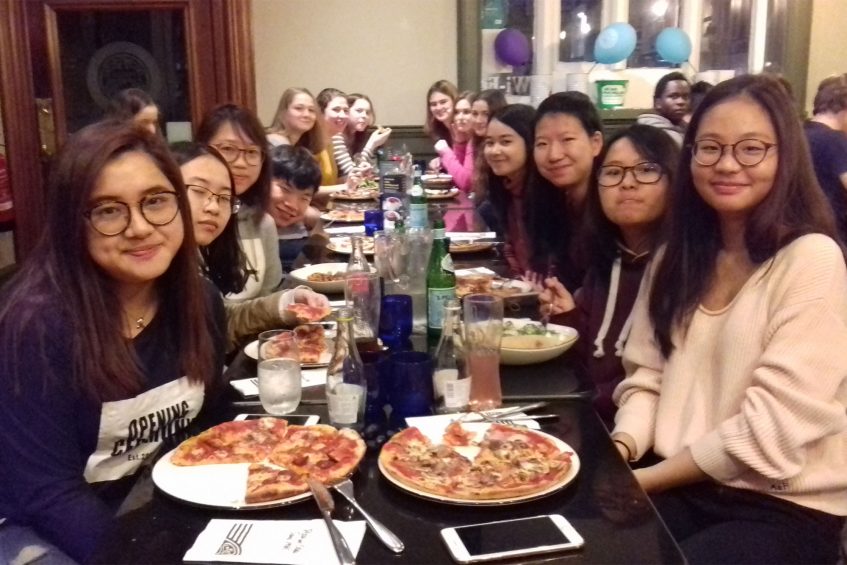 It has been a lovely relaxed weekend here in Malvern.
The girls have been working through their prep and enjoyed going in to town. I have been particularly impressed with their savvy shopping skills with Hannah enjoying some new jeans (a super deal), Polina buying a present for her sister and Leah and Hannah snapping up some amazing deals in the local charity shop. I am looking forward to the fashion show later on this evening.
On Sunday the girls got to brunch and looked forward to their evening supper out in town. Mr Kitto had a challenge finding a place that would be big enough to fit all 45 of us, but Pizza Express was the one. After being told they could have three courses the girls excitedly headed down to town with the senior boys. See the photos below – we are all very full now and heading back to finish packing our bags for the week ahead.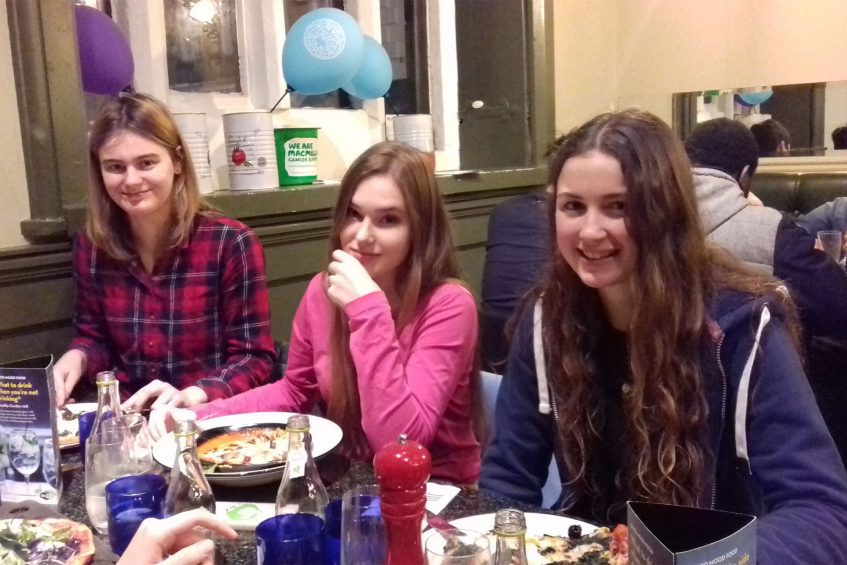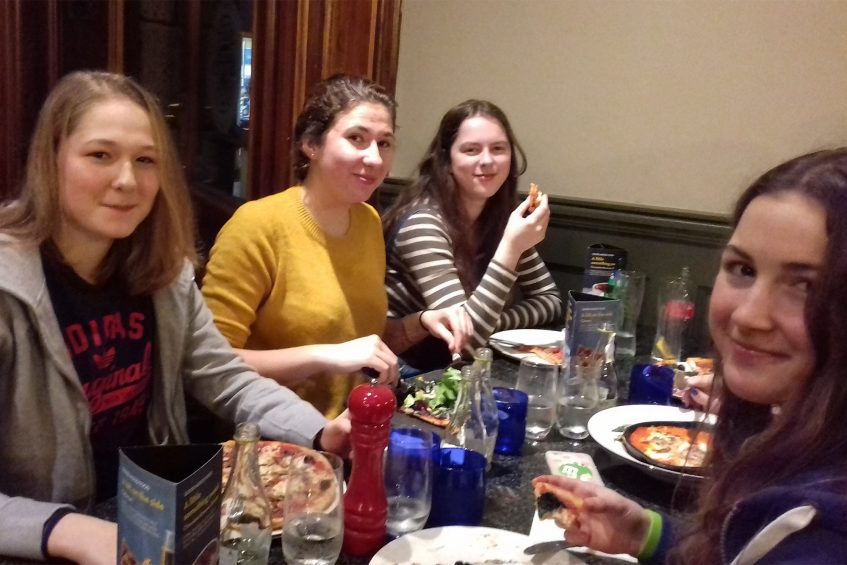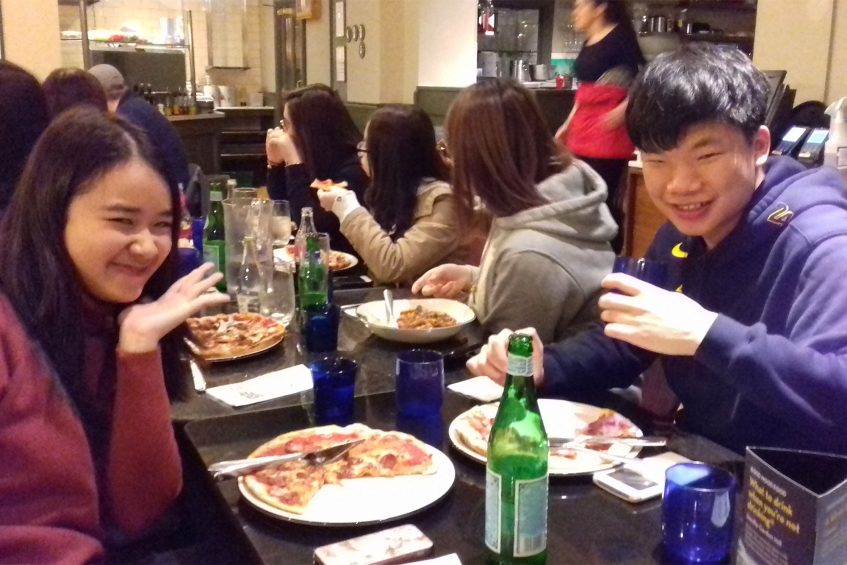 It was a great weekend which allowed the girls to catch their breath.
Miss Hargreaves