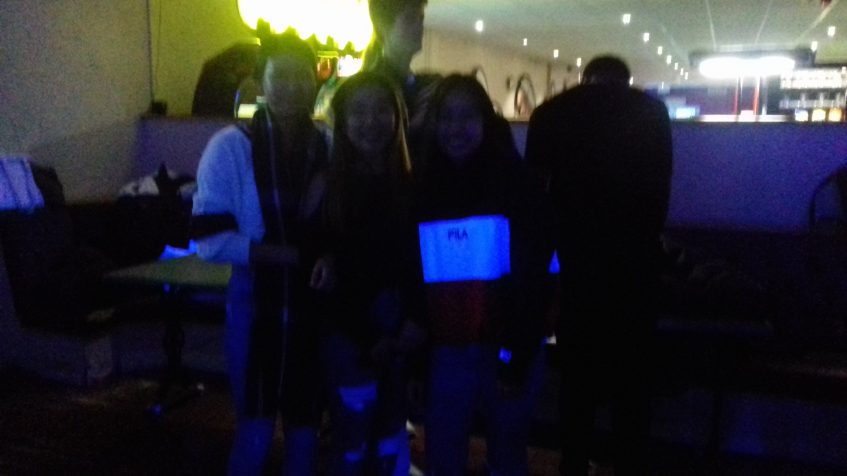 Another week has flown by in Malvern, bringing windy and wet weather but no less activity for the girls!
We are already 3 weeks into the term, and it seems that the spring term is going to go as fast as the winter term did, with half term now only 3 weeks away!
This week Helena and Lowenna were away on an exciting chorister's trip to London, returning exhausted by very happy in the early hours of Thursday morning. Jemma also captained the 1st X1 hockey team in a match against Richard Huish College, whilst Cherrry and Sophie have been busy liaising with the head of the cookery school to create some exciting menus for the boarders cookery lessons coming up in the next few weeks  – definitely something to be looking forward to!
Friday brought the start of the weekend, but also the start of some very windy and wet weather and the inevitable winter coughs and colds that set in at this time of year. As a result, the weekend has been quite a quiet one for most of the girls – with most of their time sensibly being spent relaxing in the boarding house and catching up on rest/work in the warm.
Sophie organised a brilliant t-shirt decorating social on Saturday night, with the girls pre-ordering a white t-shirt each and then decorating however they chose. This once again showed just how creative and talented the Malvern girls are when armed with a paintbrush or a pen (much to the envy of Miss Naylor!). The evening was a great success, and the girls all really enjoyed having a quiet but creative evening whilst the wind blew a gale outside. This was followed by films and games and for most an early night!
On Sunday the girls headed to Truro Bowl for an afternoon spent bowling with the senior boys from Trennick. This was enjoyed by all, and it was great to see the girls showing some of the boys how it's done! Well done to Amy who was our girl's champion.
After boarder's tea, the weekend began to draw to a quiet close and the girls are all well rested and ready to take on the next week, when they will be learning to cook an Italian feast in the cookery school. These pasta making skills may come in handy the weekend after for 'carb-loading', as the boarders take on the fantastic challenge of On collectively travelling 455km; the distance from Paris to London! Each boarder will aim to cycle 6km, swim/row 600m and run 2.5km in aid of ShelterBox. If you would like to make a donation to support the fantastic charity and our brave boarders, you can do so at: https://www.justgiving.com/fundraising/truroschoolboarders.
Thank you, and good luck girls!