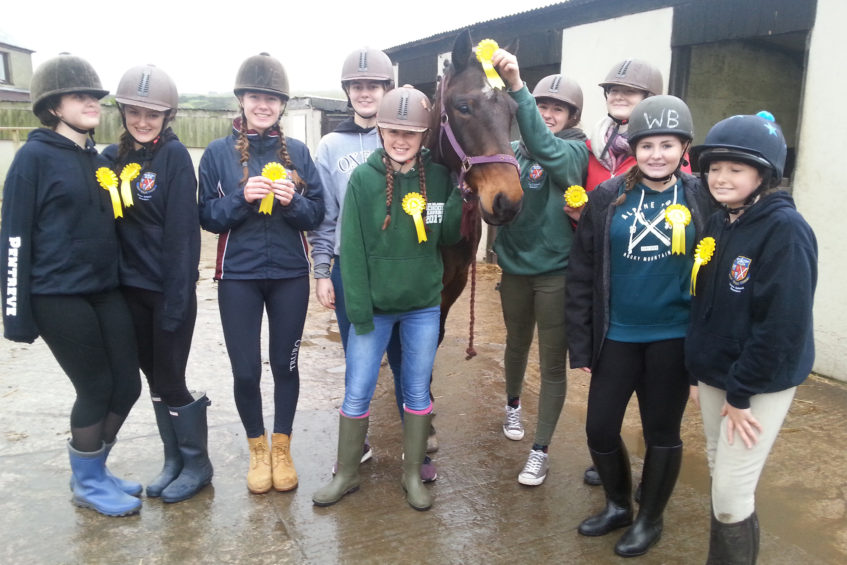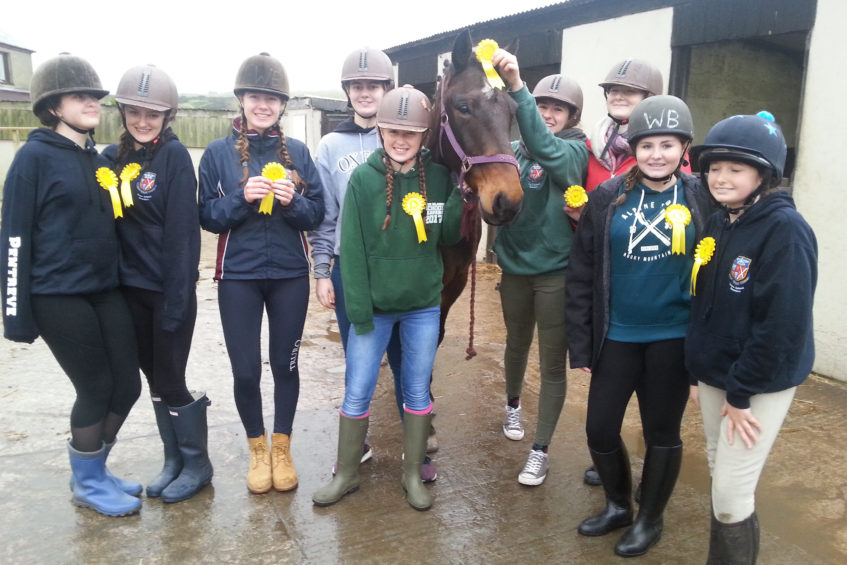 How we find ourselves at the end of another weekend I do not know but this half term is certainly flying by and I cannot believe that there are only four more weeks until we break for Christmas…there is SO much to fit in too!
This week has been just as busy as any other.
On Tuesday we played host to a MIST trustee and Jess, Chloe and Emma, fulfilling their Head of House and Deputy Heads of House roles, sat down to supper with her in the evening; the girls as always did me proud and spoke elequently about both the school and boarding. After supper, the whole boarding community gathered for a PSHEE session on Internet Awareness and Online Safety. Mr Lawrence (Deputy Housemaster, Boys Boarding) delivered the session and Jess and Emma were delighted to walk away, with chocolate prizes, as part of the winning team.
On Wednesday, after supper and prep, the Chaplin came to visit and test the hospitality of Malvern House. The girls gathered in the common room to chat, drink tea and eat cake with the Rev and we hope that he pops in to see us again soon.
On Thursday morning Carolin and Anson boarded the coach with Mr Meads and the other GCSE art students bound for London. The two day trip intinerary included visiting three art galleries, taking part in sketch book tasks, dinner at Pizza Hut and the West End Show, Mama Mia.
Friday quickly came about and the start of yet another weekend was upon us. With the weekly boarders departed for home and Hannah travelling up to Manchester for a fencing competition relative calm descended on the house.
The evening was spent completeing prep and then the usual rounds of SBASC badminton and gym ensued before the girls settled into bed for a good nights sleep and a lie in.
Lie in's were cut short for Leah, Hannah and Anson as they headed up the hill to the Burrell Theatre for a full day of Snow Queen rehersals at 9am. Emma and Chloe had similar early starts and made their way up the hill to help Mrs Grigg with the year 6 activity morning. Helena departed for her overnight South West Music Strings course in Bodmin, Jess headed off to Plymouth College for a triangle hockey fixture against Shebbear School and Plymouth College and Sophie has her first driving lesson! For the other girls Saturday was to be a free day; the gym and swimming pool were visited, lots of work and revision was completed, and the girls visited town and Tesco's for supplies.
Hannh arrived back from her fencing competition in Manchester in good time and was delighted to share her news that she came 3rd in the ladies Under 20's category!!! Wow! We are very proud of her and look forward to further successes this year.
On Saturday evening, Emma and Leah went out for a Hub Box dinner whilst I got busy in the kitchen preparing the weekend's feast. The usual rounds of pizzas, chicken, nachos, crudités and dips and ice cream were supplemented with chocolate and sweets this weekend and the girls settled in for a film night watching Cinderella's Story in the Common Room.
Sunday was a very special day for two of Malvern Houses' residents as it was both Tulips', and my own daughter Poppys', birthday with the girls turning sweet sixteen and eight respectively! Poppy particularly enjoyed that Tulip is exactly double her age!
Lie-ins were enjoyed by most of the girls and then we headed up the hill for brunch.
At 1pm the girls, together with the junior girls from Pentreve, boarded the minibuses for the eagerly awaited Horse Riding activity at Wheal Buller in Redruth. The girls were split into two groups and enjoyed three hours of riding, grooming and handling lessons. The pictures below should give you a good idea of how much fun was had!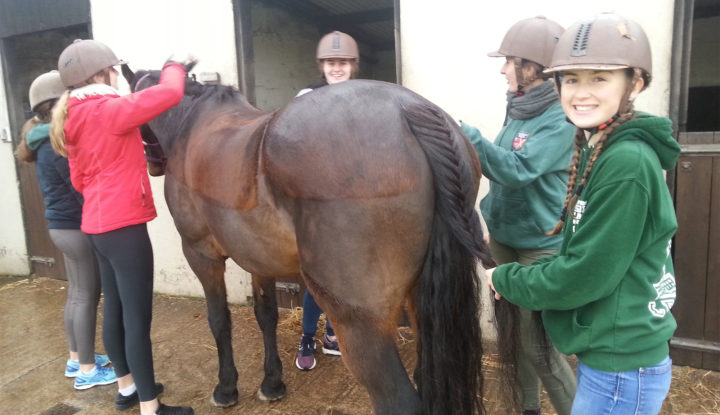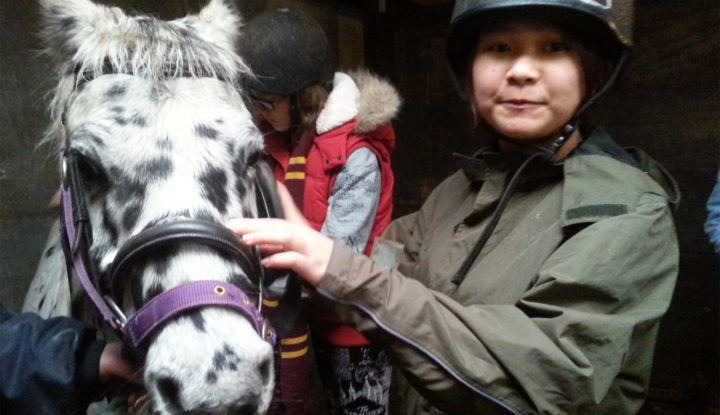 This evening the girls have sung and eaten cake to celebrate Tulip's special day. They have completed prep and readied themselves for the week ahead.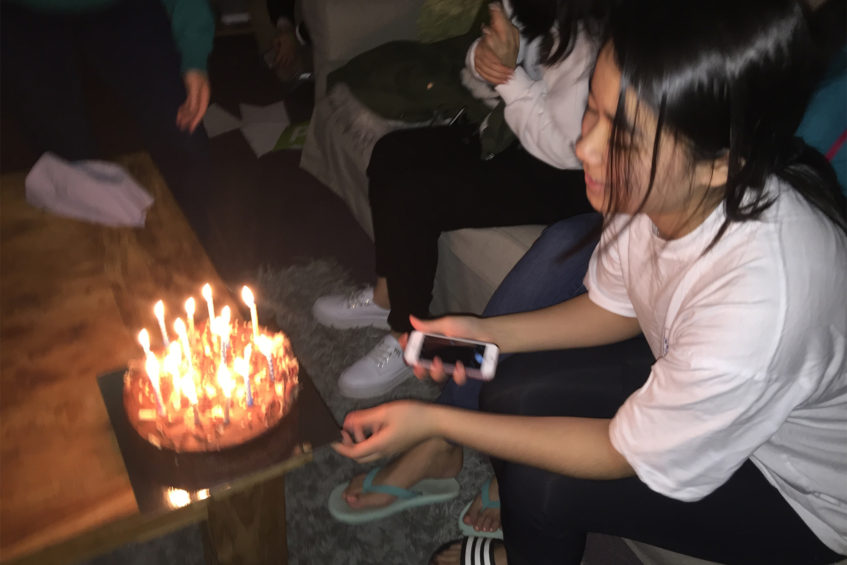 Looking ahead, we certainly have a packed four-week schedule.  On Wednesday of this week, Truro will host the annual City of Lights Parade when schools in the county will parade through the streets of the City Centre carrying their lantern projects. This Saturday we will go together as a house to watch the school play The Snow Queen and we are all looking forward to supporting the budding Malvern actresses', Anson, Hannah and Leah.
There is also the small matter of Christmass-afying the house and we have weekend trips to Exeter for Clip n Climb and Christmas Shopping, to the Eden Project for Ice Skating and then there is the boarders' Christmas Service, meal and party and the 6th Form Party at the Alverton Hotel all scheduled for the final weekend/week of term! I am hoping we will be able to squeeze in some late night shopping and a trip to the cathedral to hear the girl choristers sing at some point too! Wow….it is exhausting just thinking about it all!
Stay tuned for further updates and look out for the blogs becoming gradually more festive…
Until next week, goodnight from a sleepy Malvern House
Mrs Sarah Mulready (Housemistress, Girls' Boarding)