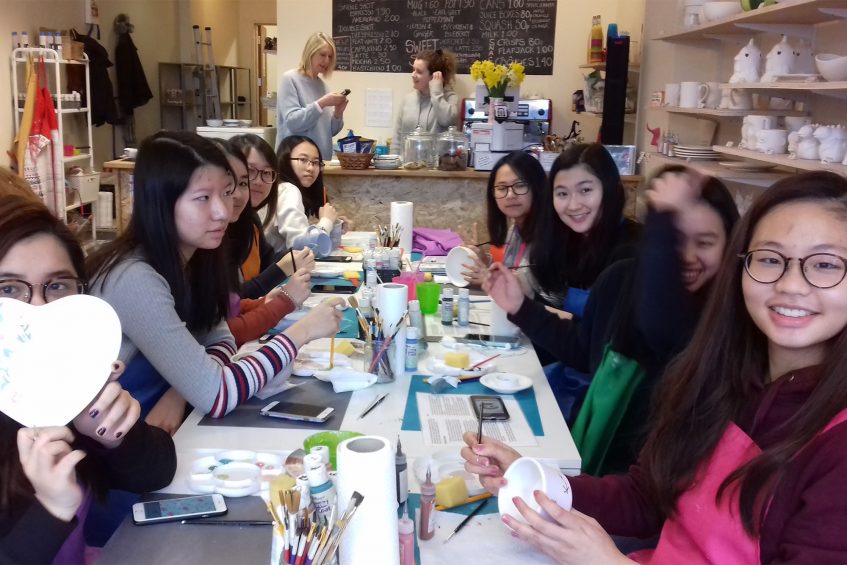 A busy week for the girls – with lots of fencing!
The girls have been training hard with Jess and Hannah both competing in a 13 strong team. They travelled to Crystal Palace in London last week to compete in the largest fencing competition in the country, the Public Schools' Fencing Championships. We are very proud of their achievements!
On Saturday the girls had a relaxed day and when Sunday rolled around we had a short drive to Falmouth to go to Star Glazers – a Malvern favourite. The activity is based in the bustling seaside town of Falmouth in Cornwall. Star Glazers Pottery Painting Cafe is located on the old High Street and has a relaxed creative atmosphere for all the girls. The girls chose the ceramic they wanted to paint (mugs/plate/bowls/money boxes) and then they were off. Very creative and very focussed the girls got cracking.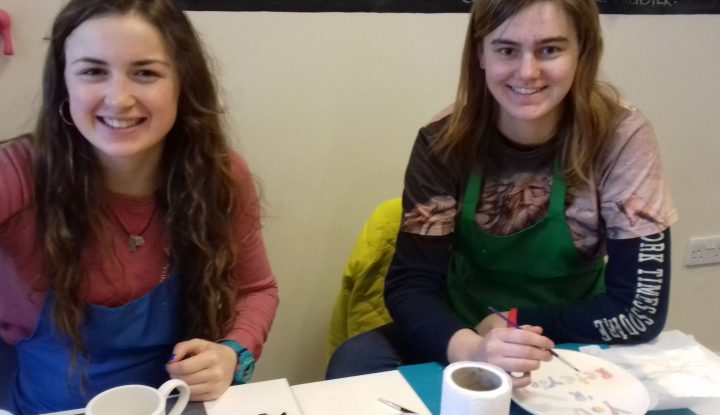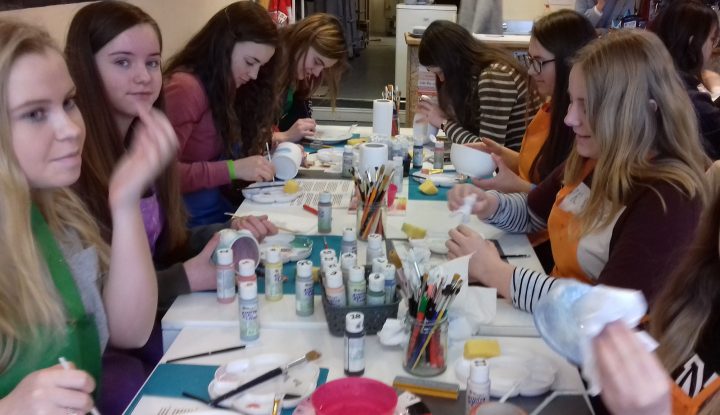 We knew on Sunday the snow was coming so we settled down in the boarding house ready and waiting. The Met Office did not let us down at all. Almost bang on time the snow started falling and in big snowflakes like many of us have never seen before. The campus here at Truro was white and the girls danced in the snow and even made a mini snowman. The excitement was short lived as the snow soon stopped but another heavy flurry overnight meant a delayed start to our Monday. The girls, as you can image, were very excited!
Miss Hargreaves