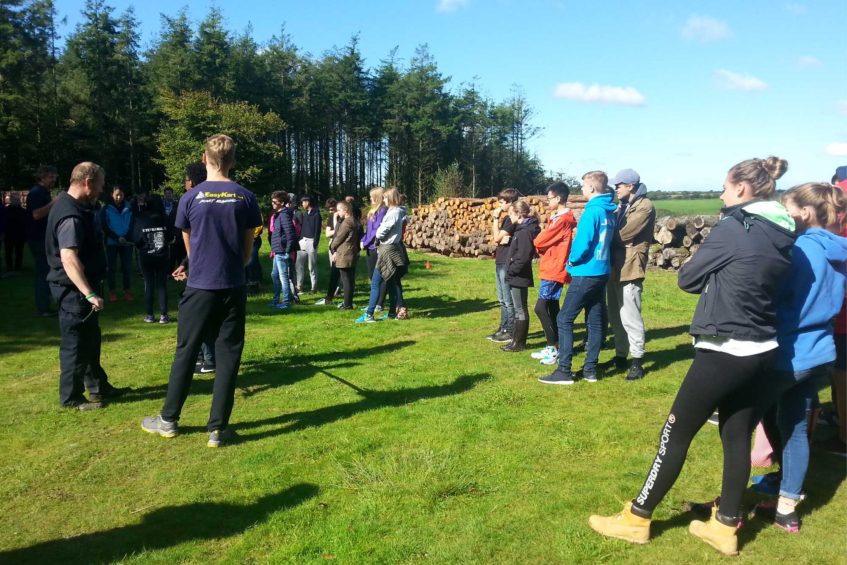 With two full weeks now under our belts the girls are well in to the swing of school life and it is hard to believe that some of them have not been with us for longer. The first few weeks always present challenges but I have been very proud of how the girls have adapted to a new school, first time boarding for some, and a new country in many cases. I have been impressed with their eagerness to get involved in an array of activities too. During this week alone girls have been involved with wind band rehearsals, cross country, fencing, hockey, netball, tennis, the gym, chemistry clinic and life drawing; the music school, the SBA courts and the library have been used well after school too.
On Tuesday evening after supper, the boarding community gathered for their weekly PSHEE session in the dining hall where it was my turn to deliver a talk on 'Who to Talk To'. In small groups the boarders were asked to mind map as many different concerns/worries that they might encounter over the course of the next few weeks and months as a pupil and a boarder at Truro School. I then tasked them with listing as many different people, their roles and their names, that they could turn to and talk to were such problems to arise. It was great to see the boarders mixing and sensibly thinking about the tasks they were set. Potential issues such as travel safety, homework concerns and friendship and relationship problems, to name but a few, were all discussed and it was heartening to see that they were already quite well aware of the depth and breadth of the support systems that exist both inside and out of school. I also took the opportunity to remind the boarders of a few key players, often forgotten but nevertheless available if the need arises; Anne Longfeild, the Children's Commissioner, Graham Baines, the Independent Listener and Rose Croxford the School Councillor, whose names and contact details are displayed in all the boarding houses.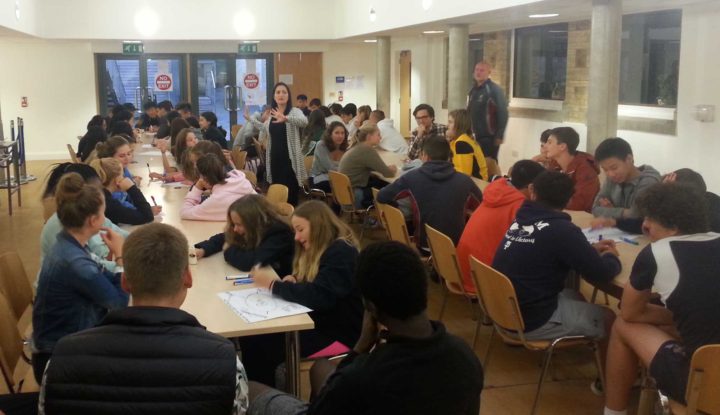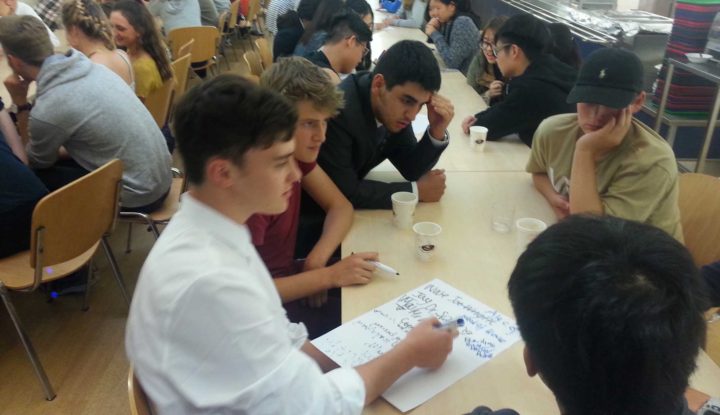 Wednesday was a busy sporting day for the houses' hockey players Jess, Jemma and Hannah. Following an early morning fire drill practice, which was not met nearly as badly as I had feared, at least I think they are still talking to me, the girls, kitted out in full tracksuits, travelled to Milfield for their first hockey fixture of the season. We won't say much about the result but 0-4 is not bad against these particular opponents! For the rest of the girls it was a normal day with Wednesday afternoon activities to look forward to. For Carolin this meant tennis, for Tung and Tulip netball and for Anson, Leah and Hannah it was school play rehearsals.
On Friday lunchtime, with the rain thrashing down, Cherry, Lisha and Hannah boarded the minibuses outside the Old Sports Hall and travelled to Cape Cornwall for the first subject-specific trip of the year, the A Level Art and English combined trip to Cape Cornwall. For the rest of the girls, the weekend started in its usual fashion with the weekly boarders departing for home. Sophie went to the gym, Anson to a drama rehearsal, Carolin played tennis and Helena, having stepped up to fill a major role last minute, had rehearsals for the Opera Magic Flute.  A supper of chicken and bacon flaky top pie, turkey stroganoff and rice or Spanish omelette was enjoyed and then an hour of prep in the house completed. The usual rounds of sporting activity in the SBA kept some of the girls entertained after prep whilst the others kicked back and relaxed in the house.
Saturday was to be a free day for all and after a lie in and a hearty brunch the girls visited town and Tesco's, completed work and generally relaxed and enjoyed catching their breath. The gym was used, Carolin practised on the piano and Emma popped in to town to spend an hour with her sister and niece.
After a supper of sticky ribs or spicy chicken, and having asked the girls what food they wanted, I went, with list in hand to Tesco. Half an hour later, I returned with a trolley full of pizza, chicken, BBQ sauce, nacho's ingredients, ice cream, lettuce, grapes, crudities and dips. Once home I got busy in the kitchen whilst the girls decided on a film in the common room. It suffices to say there was not a crumb remaining by the end, or was it the start, of We're the Millers.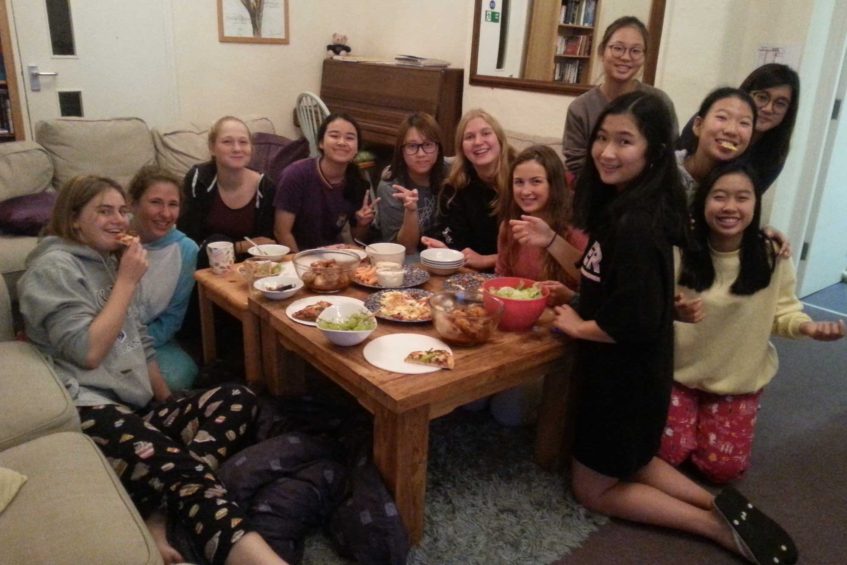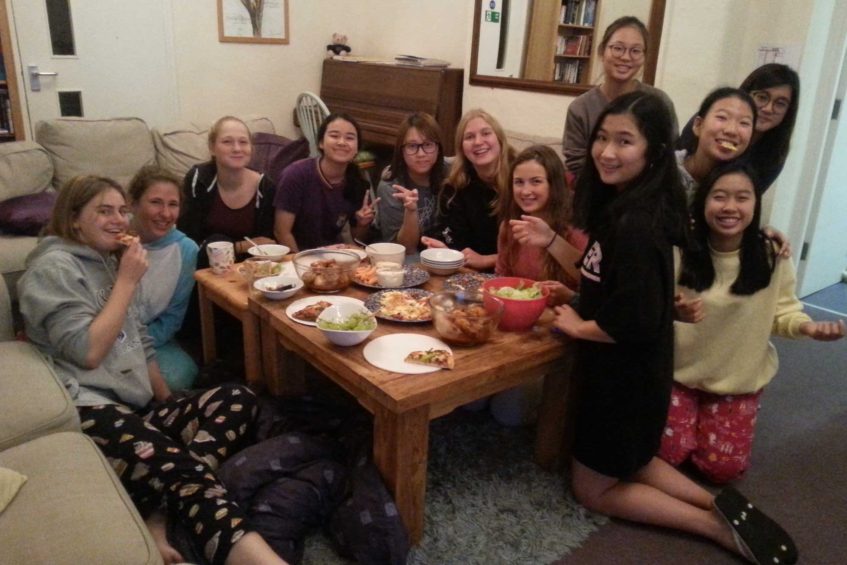 On Sunday the girls enjoyed a slightly earlier than normal brunch before boarding the coach for Trenowth Woods and a Bushcraft and Survival/Team Building activity day with Footsteps of Discovery. The whole boarding community activity day was just as much fun as in previous years and saw the girls complete a number of problem solving challenges. They also cooked for themselves, on fires they had started themselves, and the knot tying team race was tensely and fiercely contested, well by all but the Senior Boys!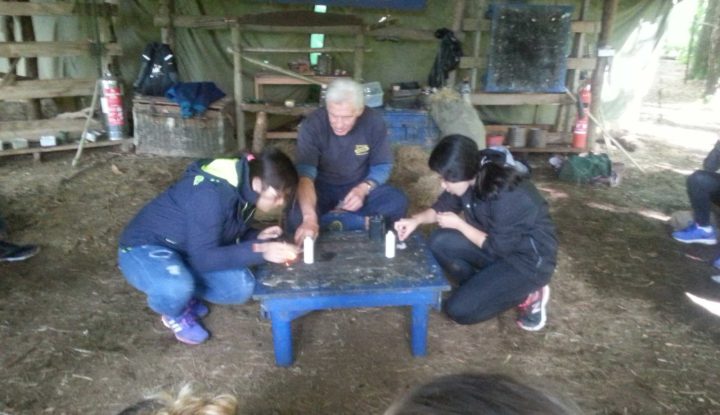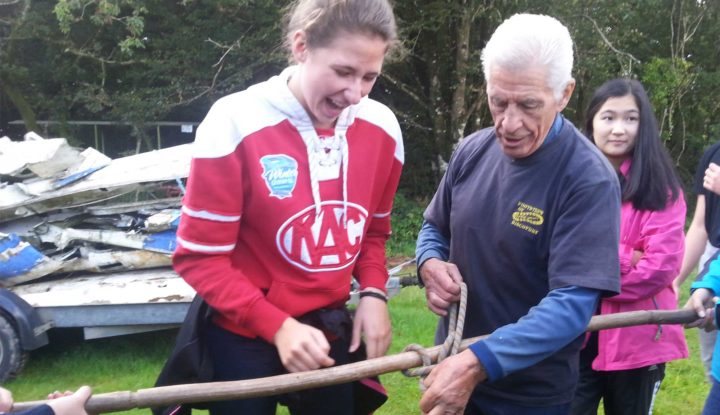 Upon arrival home it was showers and a change of clothes for some; others were content to remain in the old, and now slightly dirty clothes, and opted for some Mario Kart in the Common Room instead.
This evening the girls have enjoyed a roast chicken supper with all the trimmings and they are currently completing prep before the usual Sunday evening tidy up and preparation for the week ahead gets under way.
Looking ahead to the coming week we have three birthdays to celebrate on Tuesday. Three birthdays on one day? Does that mean three cakes? Oh go on, if we must!
There is the small matter of the Great 'Boarding' Bake Off competition to plan and prepare for and weather permitting the girls are due to go surfing at Perranporth with Miss Hargreaves next weekend.
Mrs Sarah Mulready (Housemistress, Girls' Boarding)