Malvern House Blog (Friday 14th – Sunday 16th June 2019)
It was Helena's birthday on Friday and we wished her a very special day with singing Happy Birthday and of course, some cake before school. We said goodbye to Erin who has now left for Summer holidays and also to Codi who left for the Gold Duke of Edinburgh Slovenia Trip. We had the treat of having Jemma stay in for the weekend and having Hettie still be with us as well!
Friday afternoon meant cheers of happiness from some of the girls as they finished exams and groans from the others that still have a few to go, so the night's activities were a mix between relaxing and studying for the girls.
On Saturday morning, Anna, Hannah, Jemma, Sophie and Hettie were up early to head to the gym before they met everyone else at brunch. We said a very sad goodbye to Kristina who went back to Lithuania with her mum. We will miss her very much and it has been a pleasure to have her as part of our Malvern family. Hannah, Anna, and Leanne went into town to see a movie; nothing other than the new Pokémon detective Pikachu! Apparently it lived up to its good ratings! Helena left for rehearsals in the Cathedral for a few hours before going back again all dressed up for the concert at 7:30pm.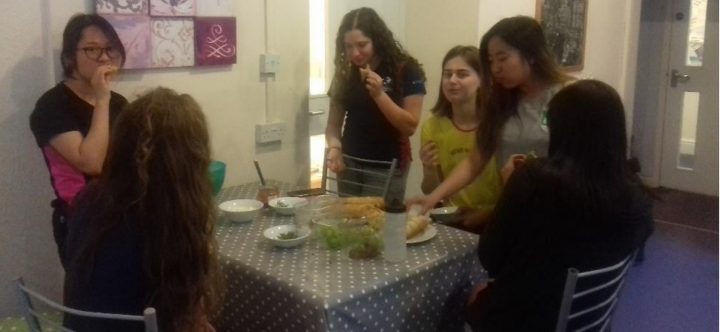 Saturday evening saw some fierce competition from the girls as they raced each other in Mario Cart while munching on strawberries, grapes, nachos and garlic bread. After a few rounds they wandered into the office for a chat which ended up being a two-hour long discussion of who they liked best on love island and their favourite Barbie movies. Winkie, Tung, Tulip and Stephanie were still fixatedly playing Mario Cart until it was time to pack up and get ready for bed.
On Sunday, the girls were up early again for a gym session before the boarder's brunch and straight after Anna, Leanne, Winkie, Tung, Cherry, Tulip met up at the Old Sport's Hall to hop on the school bus. We were joined by the girls in Pentreve and drove to Falmouth lookout area where we stopped to take in the beautiful view. However, it was quite windy and slightly cold so it wasn't long before we drove to the nearby Gylly café for a warm drink of hot chocolate. The girls had some time to get some food or walk around the beach, exploring the area. We drove back to the house and everyone had a few hours to chill before it was dinner time.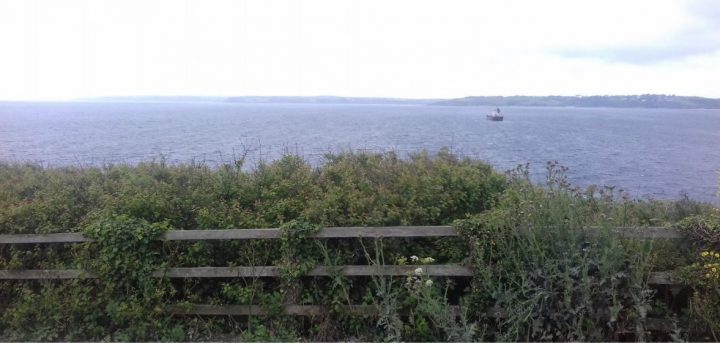 Helena had her evensong rehearsal at 3pm and then stayed a bit later for the performance and so arrived back after dinner. Lowenna and Hannah went to out to the cinema to see Rocketman while the rest of the house grouped together in front of the TV to watch the latest episode of Love Island (which I was somehow roped into enduring!). Then it was time to organise things for the start of the week and get ready for bed, ready to get through the few last exams this week!
Look out for Mrs Mulready's blog and pictures of the Rainbow Run next weekend. Mrs Mulready has asked me to remind you that you can still sponsor the Truro School team of runners/cartwheelers. The link to the Just Giving page is: https://www.justgiving.com/fundraising/truroschoolboardersrainbowrun2019; the boarders are hoping to raise £300 and so far their total sponsorship is just £30. If you could support the cause it would be much appreciated by us all!
Miss Jackson (Pentreve Resident Tutor)