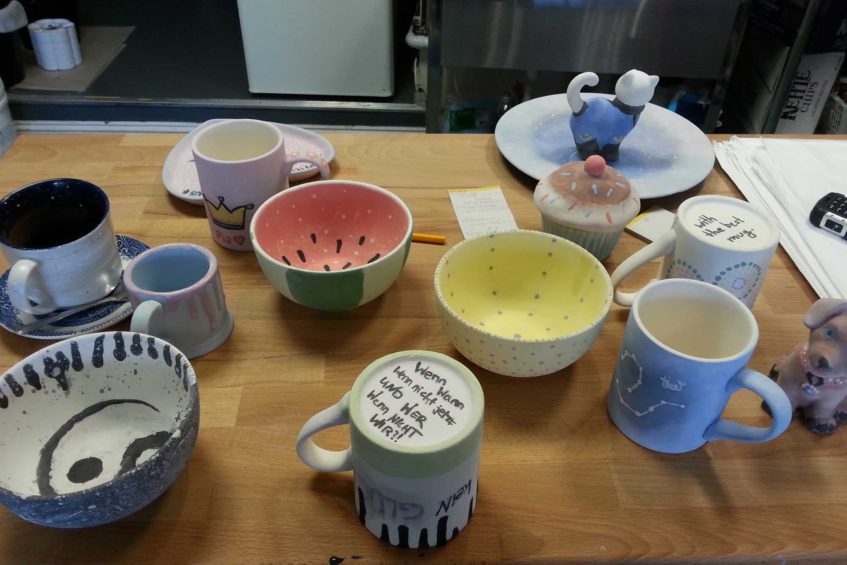 Following last weekend's induction and all the associated activities the girls have now also experienced three full days of schooling; exhaustion has certainly crept in and the girls were delighted when the 3.45pm end of the school day bell sounded on Friday. The chance to down tools, regroup and get some sleep was meet with happy acceptance as the girls looked forward to two days 'off'.
Thursday saw the girls experience their first full day of lessons but it was also a significant day in the house for another reason…we celebrated our first boarding house birthday with Leah turning 15! Mrs Mulready woke early to decorate the common room (and Leah's bedroom door) whilst the girls slept and the whole house joined in to sing 'Happy Birthday' at morning roll call.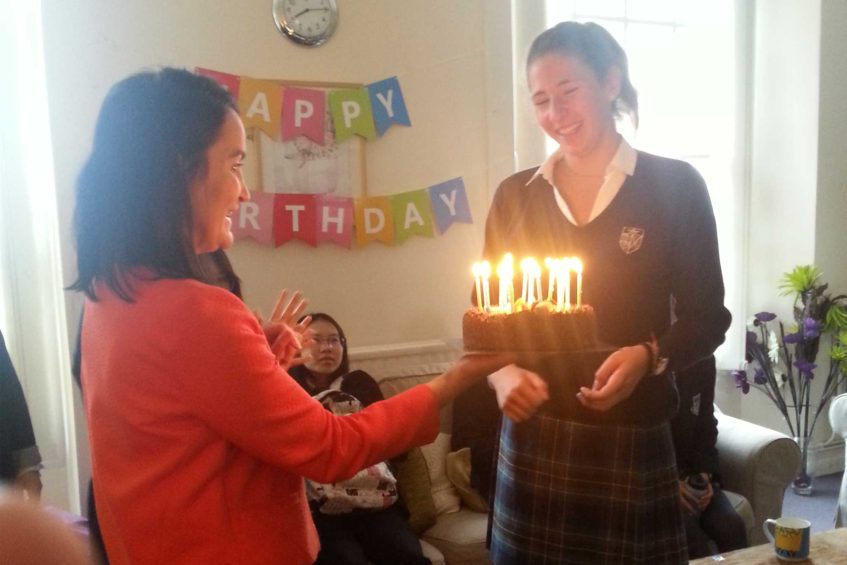 It has been a fun weekend all round with lots of different activities taking place. On Friday night I cooked up a storm of chicken wings and cookies that the girls enjoyed hot with ice cream (not the chicken wings!). It was quite a chilled evening in Malvern because of the busy first week at school.
On Saturday the girls had a free day to go in to town and pick up any supplies and also use the sports facilities at school. At school there was also the Truro School Former Pupil Association Annual Reunion Day. It was a great opportunity for the girls to go and support the rugby and netball matches taking places between current and former pupils. Jemma did a great job playing netball but the current pupils lost by one goal. Nevertheless, it was a brilliant match!
On Sunday we went for brunch at school where the girls enjoyed a mix of baked tomatoes, fruit, a full English breakfast and pastries. This was a good start to the day because we then set off in minibuses to Falmouth, a nearby coastal town. The girls were able to go shopping in Falmouth which has a fascinating mix of independent retailers nestled alongside high street names. The bustling centre has a charming mix of specialist shops and galleries that the girls enjoying looking at.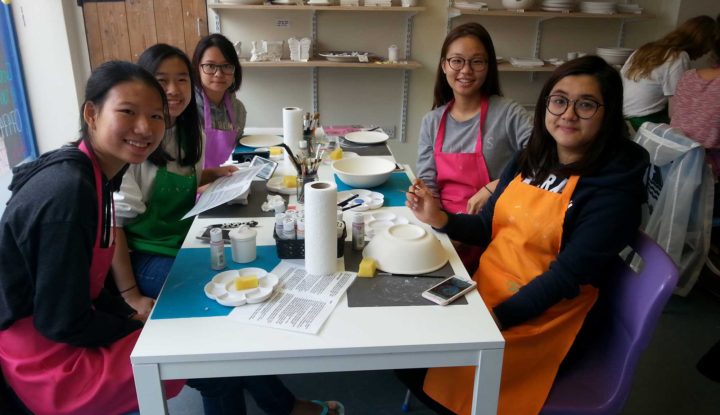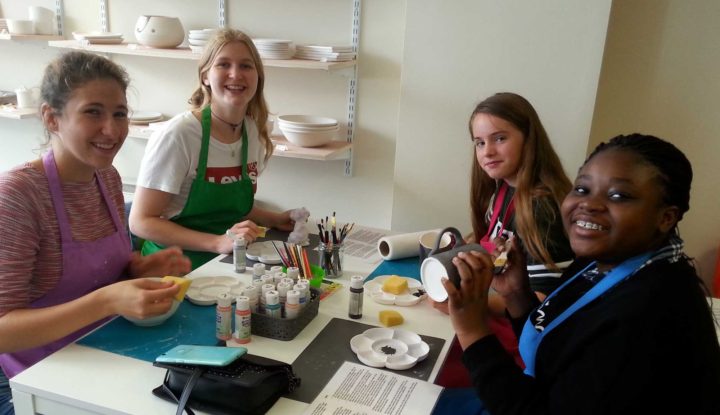 Not only were we shopping but we were here with the Pentreve (junior girls boarding house) to paint some ceramic items at Star Glazers. The girls took inspiration from the beautiful Cornish surroundings to create original pieces of Ceramic art using their own artistic flair. The girls had to first chose an item to paint followed by thinking about and creating their designs. It means that each item is hand painted and unique!
The creativity was great in the workshop with many different designs and with different meaning. It allowed the girls to have a great item for their bedrooms when they got back or a special present to give to family and friends.
The ceramics need to be fired and then next week we can pick them up….. we are looking forward to seeing the finished product.
Sunday evening was relaxed and peaceful as the girls organised their uniforms and washing for the week ahead. It has been a lovely first week back of the school year and everyone has quickly either got back in to the swing of school or have found their feet! What a fab bunch of girls for this academic year 2017-2018.
Best wishes from Malvern
Miss Emily Hargreaves (Resident Tutor, Malvern House)