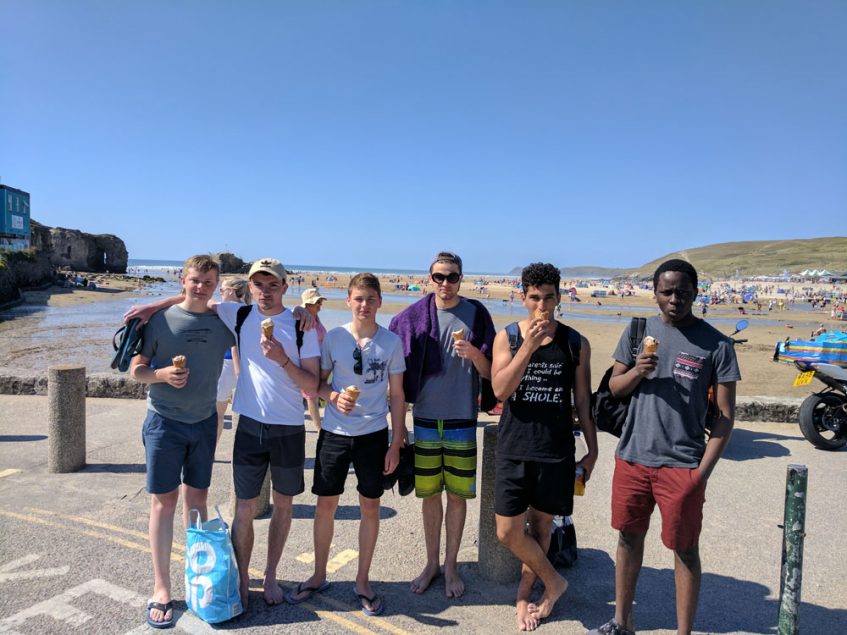 What a busy week! With exam season in full flow and Trennick welcoming back all of the boarders, this week seems to have flown by. With extra revision sessions and academic clinics attracting those who needed some last minute preparation, the boys have had plenty on their minds. It has been lovely to ask them how the exams have gone, with the majority of responses being very positive.
Saturday saw Cyrus, Kobe and Ayobami head up to Bristol University with Miss Thompson for a University open day. They came back extremely impressed with what they had seen and with a realisation of the grades required to get on to the courses there. Hopefully this will inspire them on to study hard and aim high.
On Saturday morning Alec was called in to see the Headmaster, fortunately he was not in trouble but was given the news that he had been successful in applying for the Head of House position for next year. All of us at Trennick would like to congratulate Alec – he has worked very hard to represent all of the boys and is a very worthy choice.
On Saturday afternoon, Alec drew up the shopping list for the house using the weekend budget, his financial management skills got the order within a penny of the budget and he ensured that there would be something for everyone for the weekend. This included the regular pizza and chicken – I can't imagine a Saturday night in Trennick without these!
Saturday evening saw the boarders get together for a game of cards. Much fun was had, teaching those who had never played before, with Henry revelling in his role as banker and all of the boys enjoying using their statistics knowledge to work out the chances of winning and losing.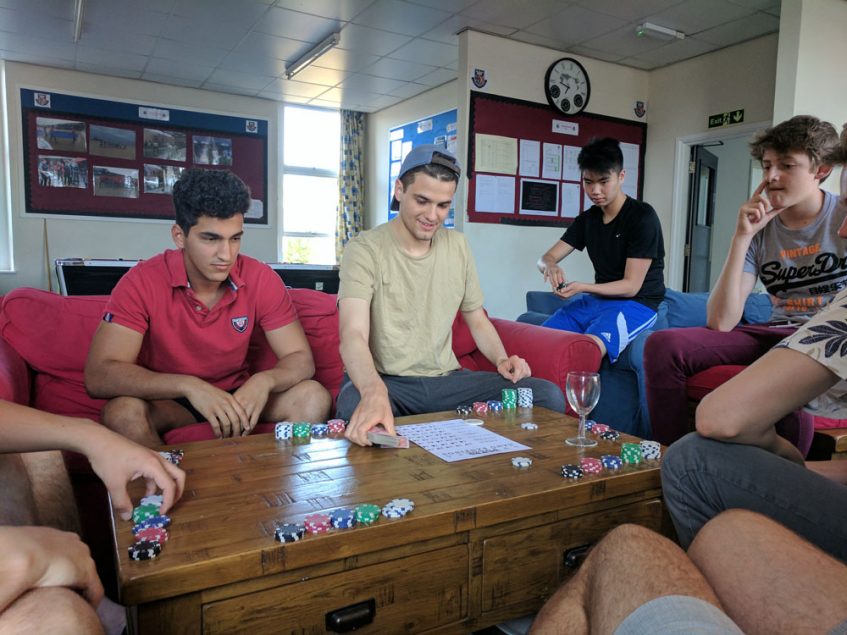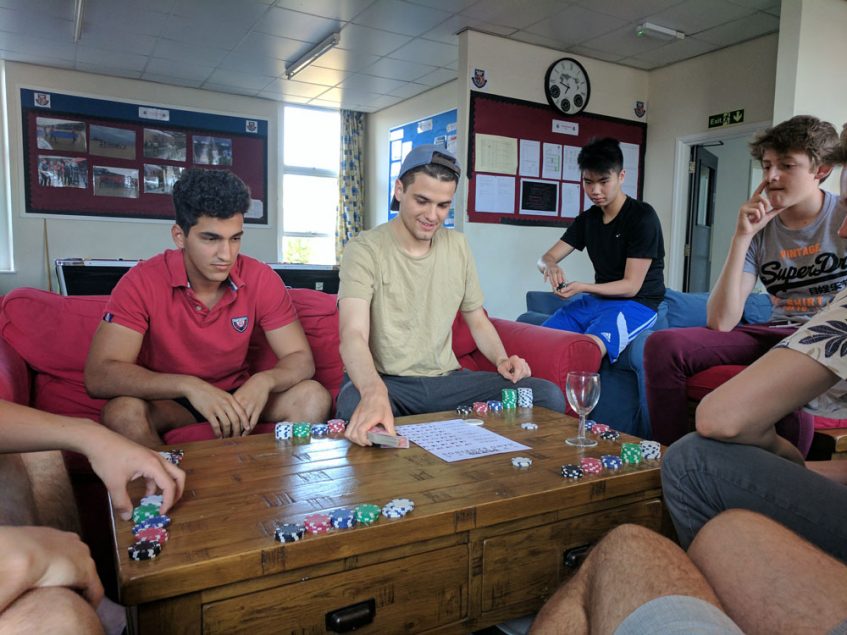 Exam season can be very stressful and it was good to be able to take the boys out of that environment at the weekend and allow them to unwind in typical Cornish fashion with a day at the beach. The weather was scorching hot as the majority of the boys headed to Tolcarne beach in Newquay with the other houses for a Sunday afternoon of beach games, paddling and soaking up some sun.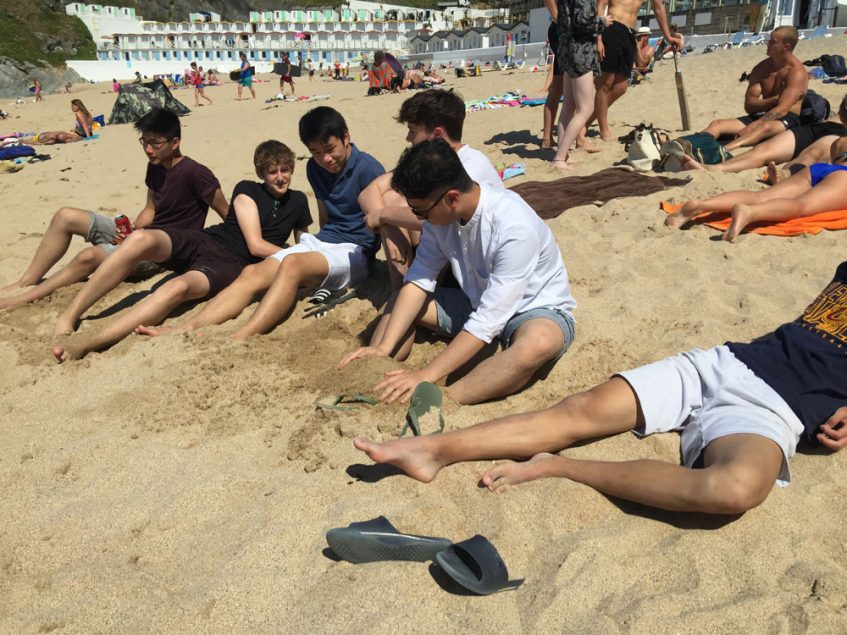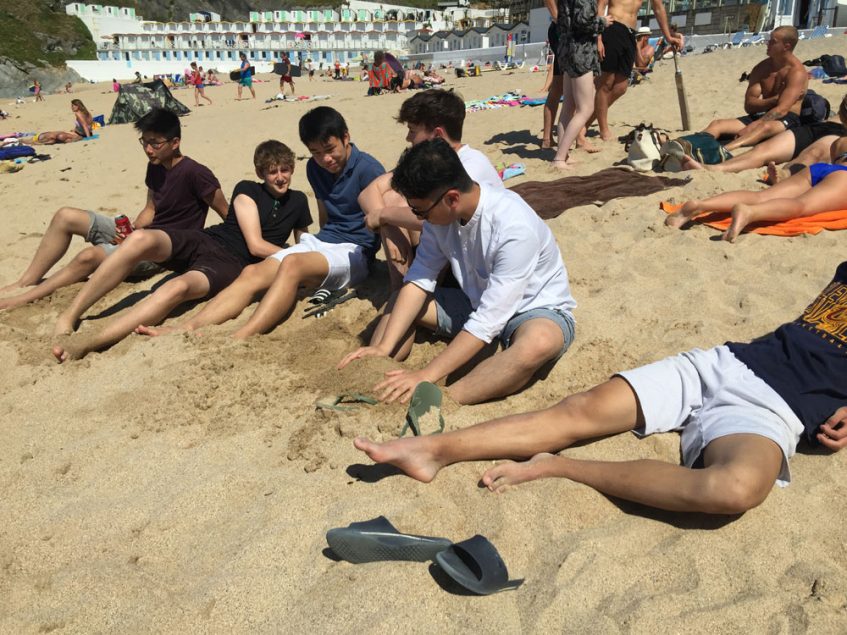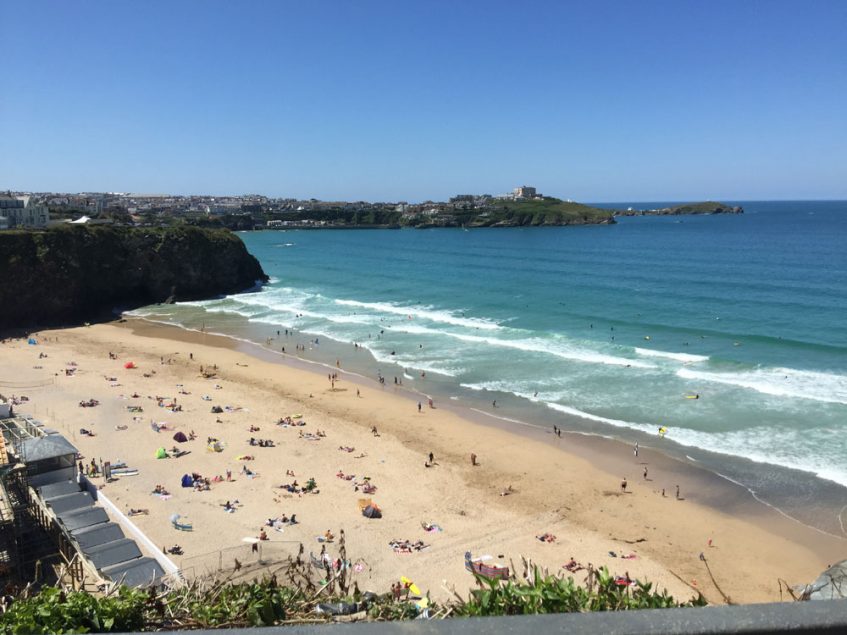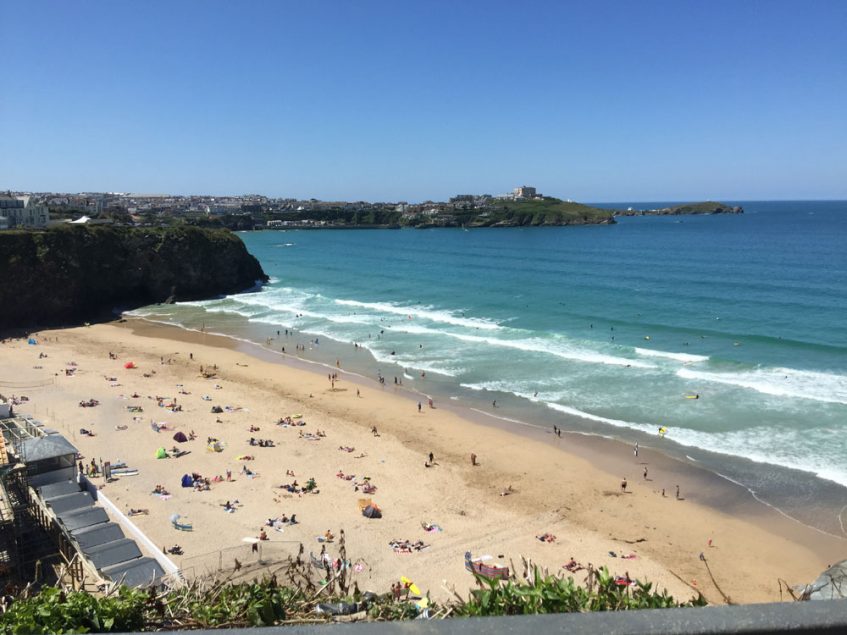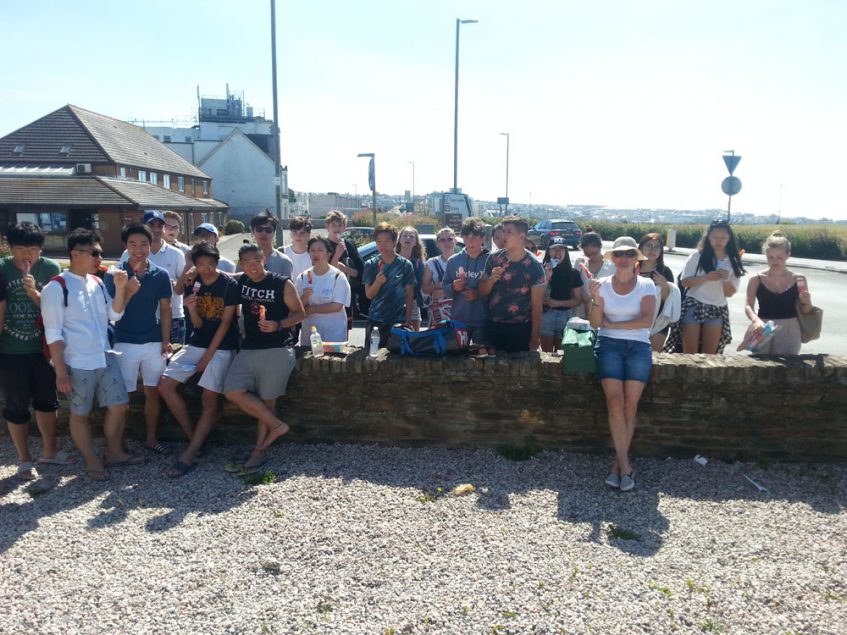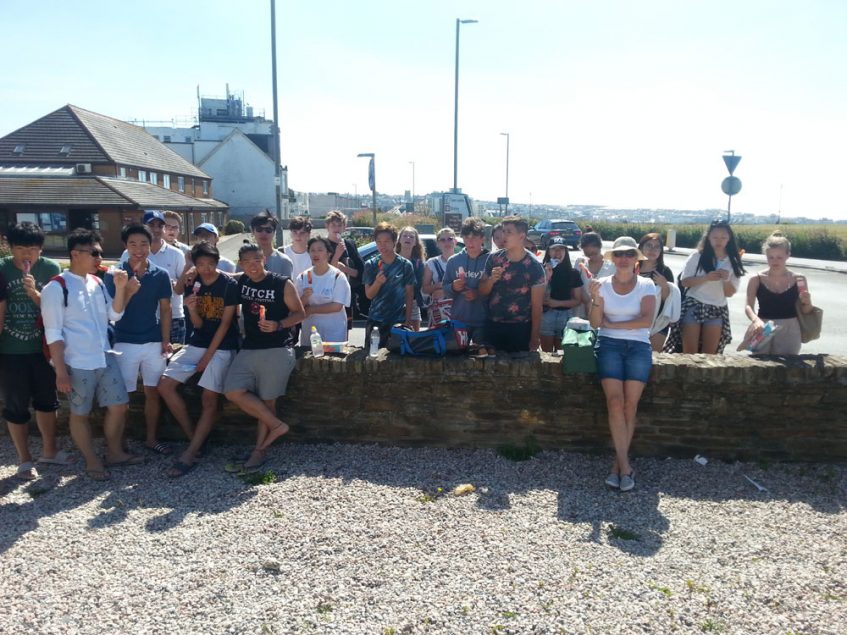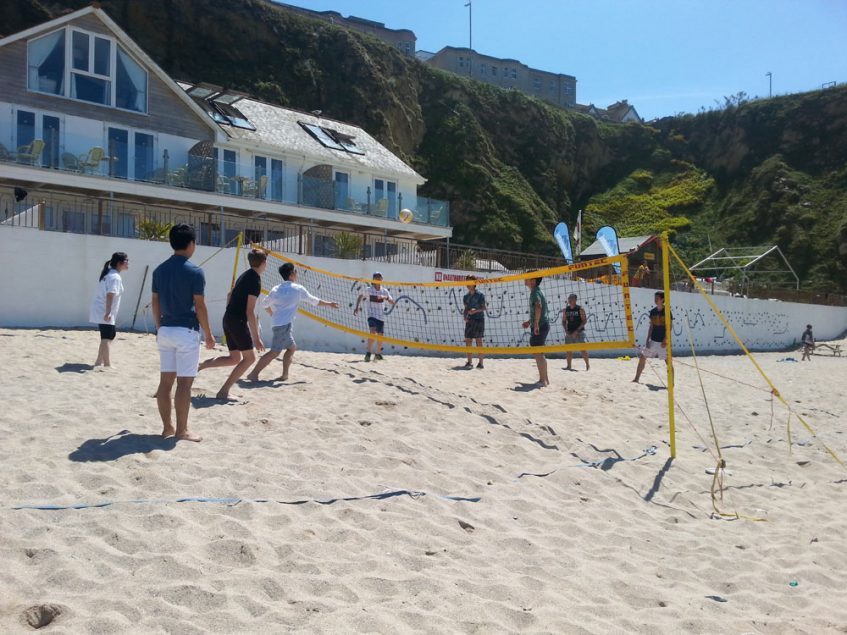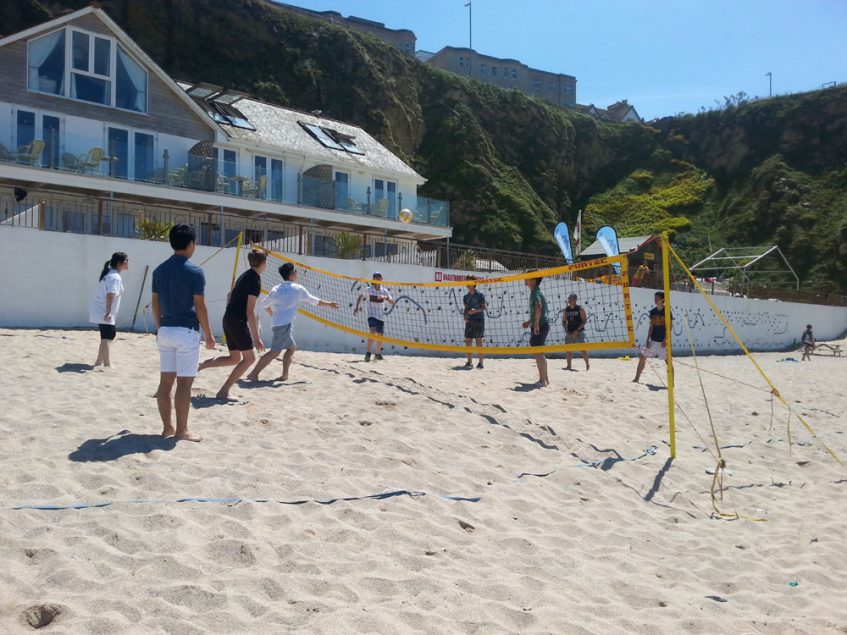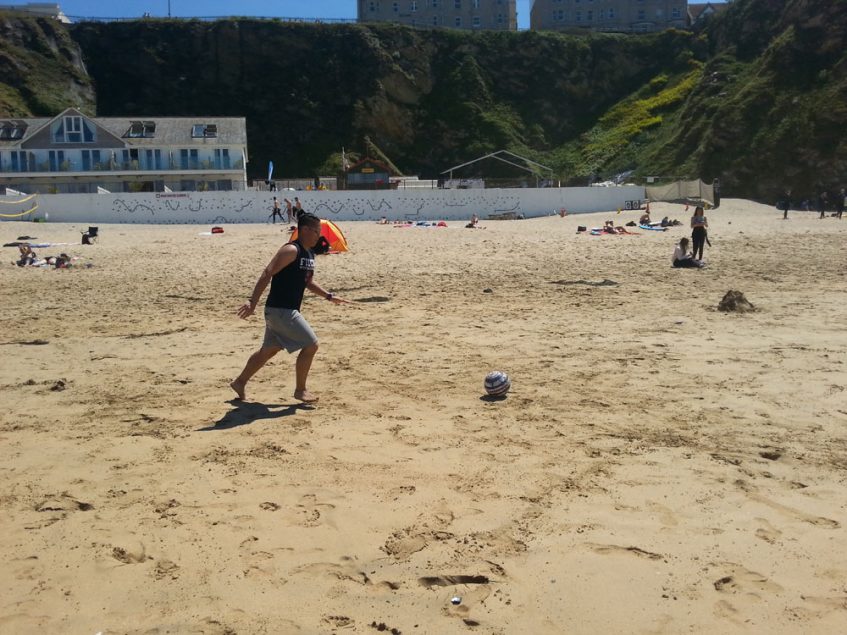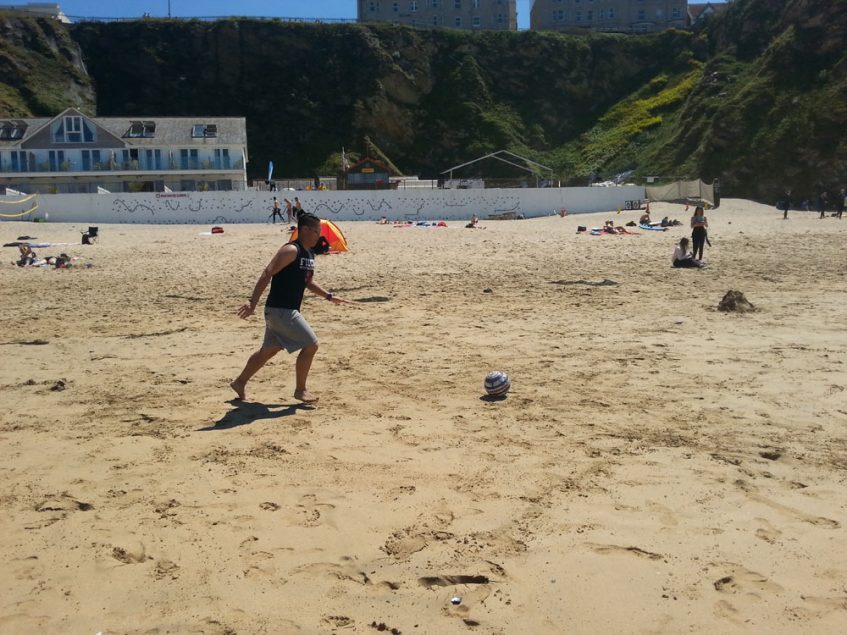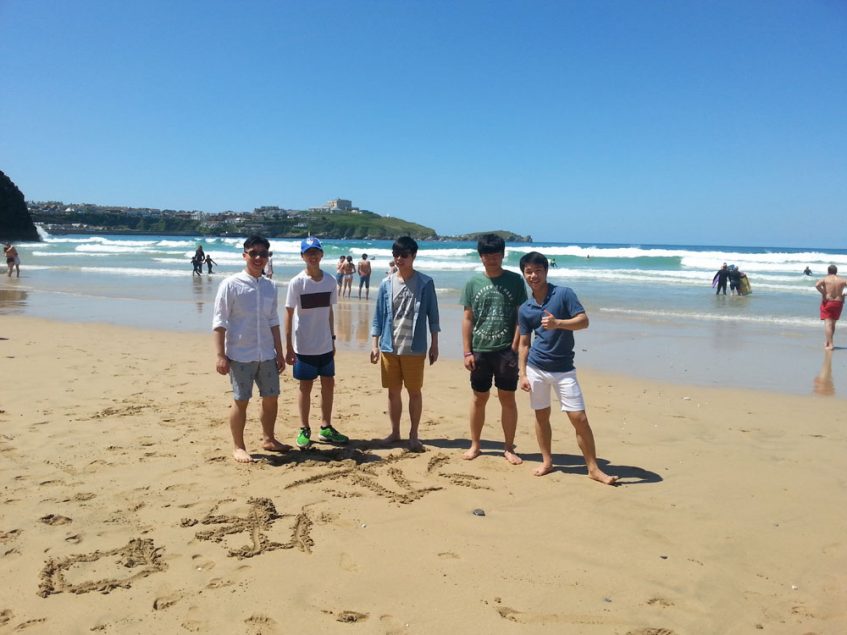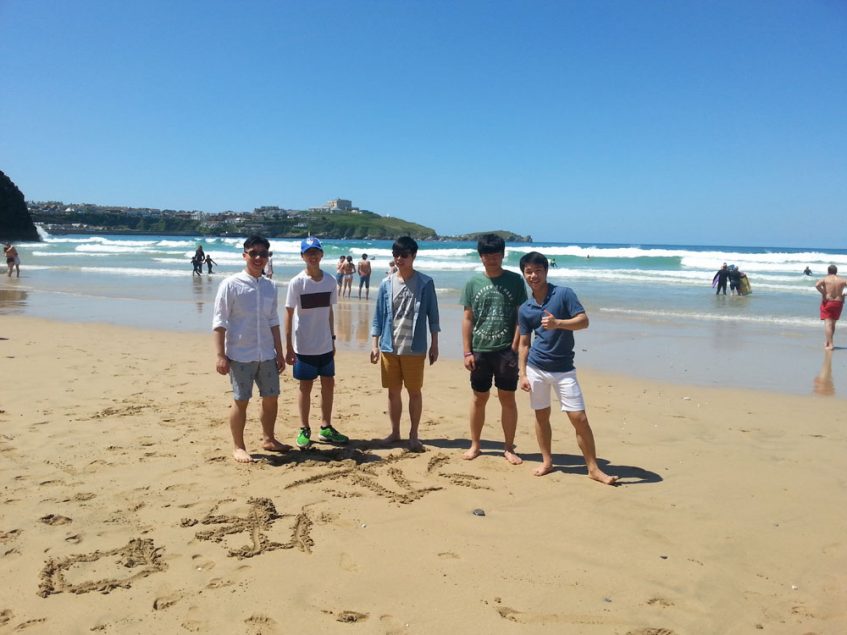 I headed off to Perranporth with the boys in the Surf Academy for their weekly lesson. It was amazing to see how they have progressed with Ethan, Fahed and Jay regularly standing up and catching waves to the shore. Dom and Ayobami also did a great job and put me to shame. It was my first ever surf lesson and the boys were very patient with me! Unfortunately the one time I did manage to stand up was followed by a rapid dismount resulting in a twisted knee. By Monday morning I was on crutches and in a knee brace – no more surfing for me! We all enjoyed an ice cream at the end of the session and the boys look forward to making even more progress next weekend.
As thoughts turn to the departure of the upper sixth, the lower sixth boys have been eyeing up their room choices for next year as they move 'upstairs', they will have some big shoes to fill but I am certain that they are up to the task. Much of the 5th year talk this week has been about the prom – I am sure our boys will look very smart and will enjoy a last evening as a year group.
Next weekend the entire boarding community will run, jog, walk or cartwheel the 5km Rainbow Run at RAF St Mawgan. The event is organised and run by Children's Hospice South West, a local charity that we as a boarding community have been supporting for the last three years. If you would like to sponsor us, and thank you to those of you that already have, please click on the following link https://www.justgiving.com/fundraising/truro-school-boarders. Any help you can give us to make our fundraising goal of £250 would be much appreciated.
Mr. J. Kitto