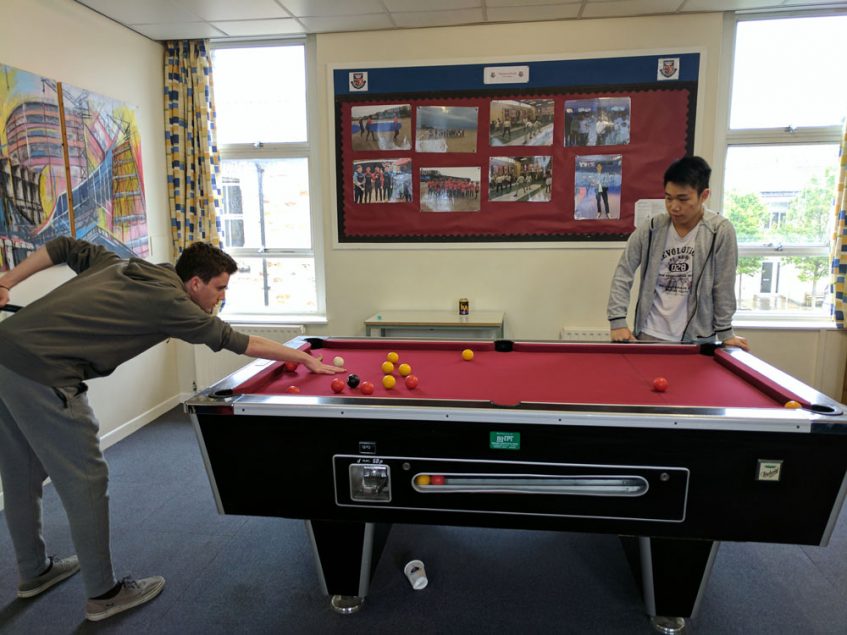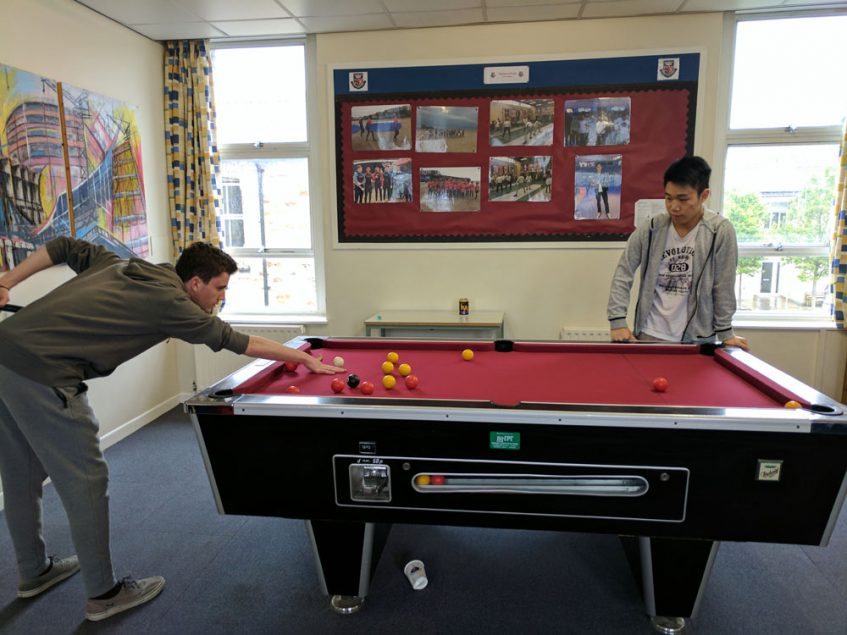 It has been an exceptionally busy week for the Trennick boys. On Tuesday, Henry, Daniel, Hector and Isaac visited Treliske Hospital as a part of their Physics course. At the Hospital they were given demonstrations and detailed explanations of X-Rays, CAT scans and radiotherapy. This links in with their current area of study – Medical Physics. The boys found it an interesting opportunity to see the application of the theory that they have been studying.
On Wednesday, following the regular prep time, Trennick hosted a boarders' barbecue, welcoming Malvern, Pentreve and Poltisco students. It was a great time to get to know each other a little better and enjoy some great local sausages and burgers. This proved to be a popular and successful event and I am sure that it will be repeated.
Throughout this week the boys have kept a log of their exercise activities on a daily basis on a chart in the common room. We are at a time where pupils feel the strain of exams and revision and want our students to remember to look after the body as well as the mind. Our boys have embraced this and thrown themselves into all sorts of sports including visiting the gym, walking, badminton, fencing, swimming, table tennis, basketball and many more.
This weekend the whole house took part in a Pool competition, emulating the snooker players with nicknames and 'walk on' music. Over the 2 days many frames were played in great spirits with good support from all. Memorable matches included Jay's victory over Josh and Hector's Quarter final victory against Joe W. Eventually it boiled down to a best of 3 final between Ethan and Mr Kitto. Mr Kitto narrowly edged it, thanks largely to a misspent youth! Ethan was rewarded with a £15 Amazon voucher. It was agreed that this would be a great termly event and Mr Kitto has promised to look into a trophy.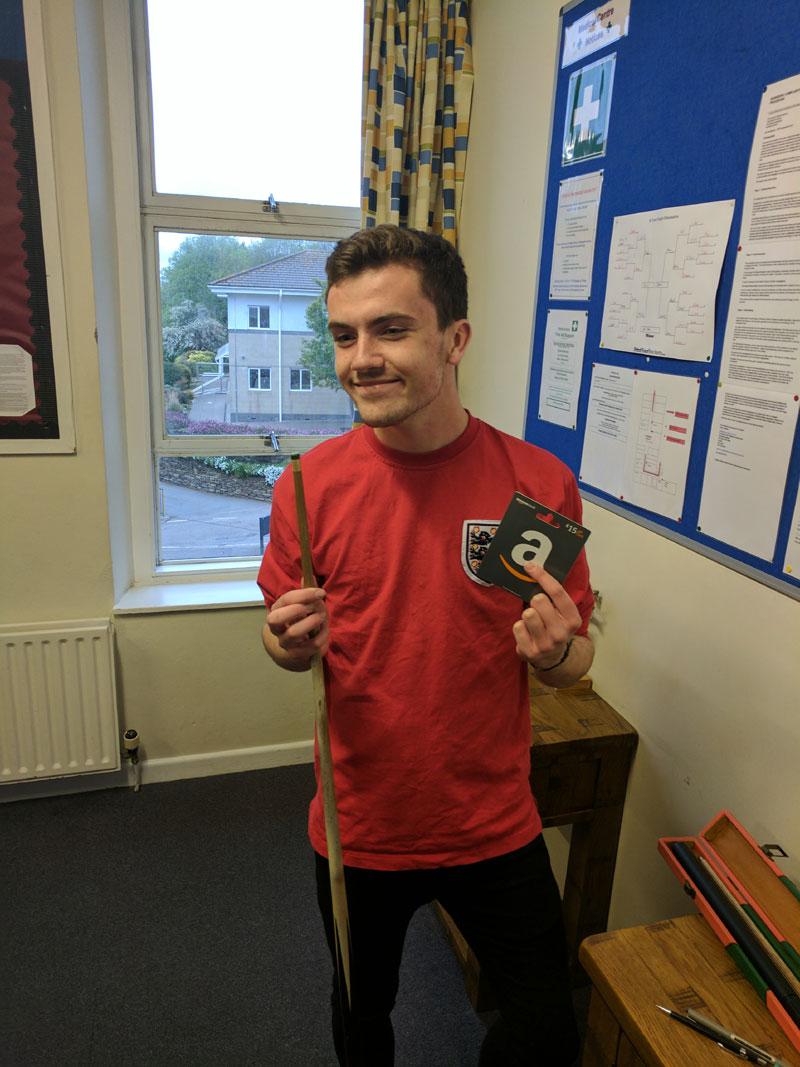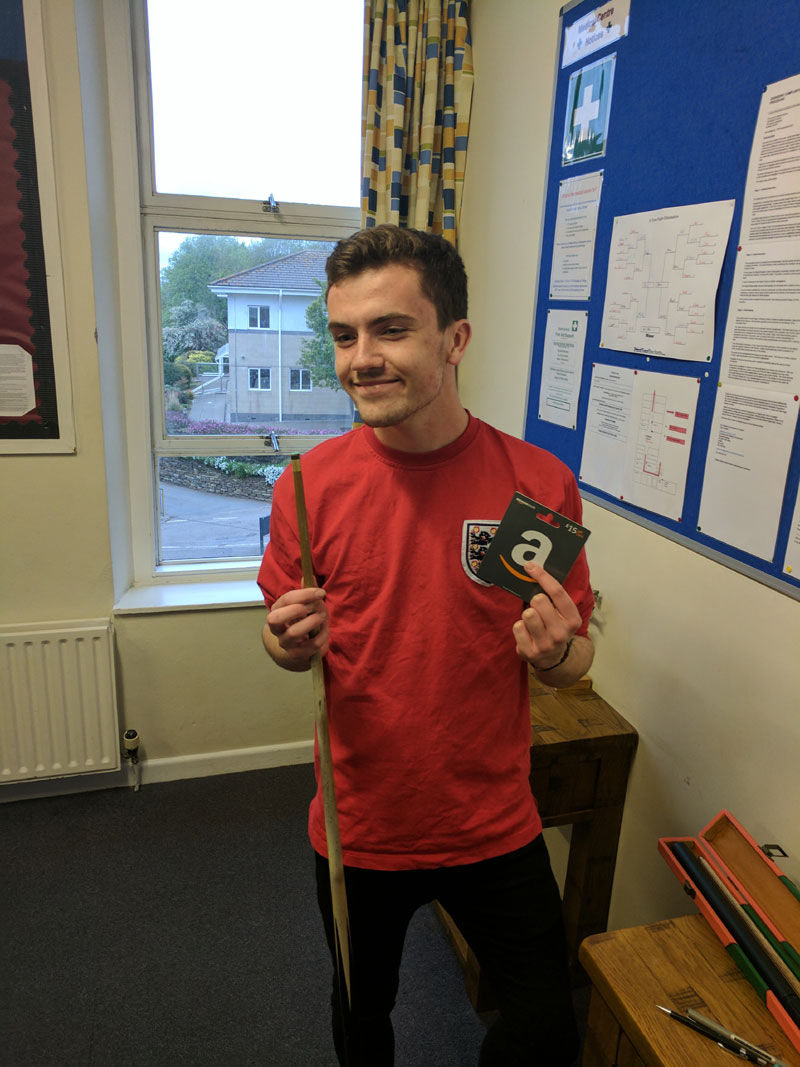 On Saturday, Simon was asked to go to Millfield School to referee a fencing competition on Saturday, a valuable opportunity to see the sport from the other side. Saturday night saw a slight change in the normal routine with pizza bases being purchased along with a mountain of toppings. Students enjoyed making their own pizzas, cooking them in the house kitchen with some bizarre flavour combinations including Dom's broccoli pizza!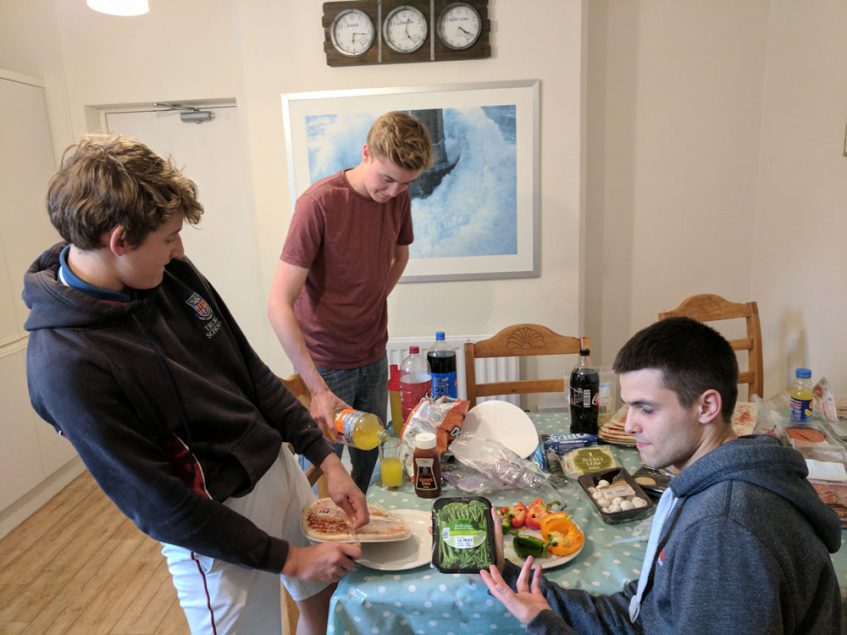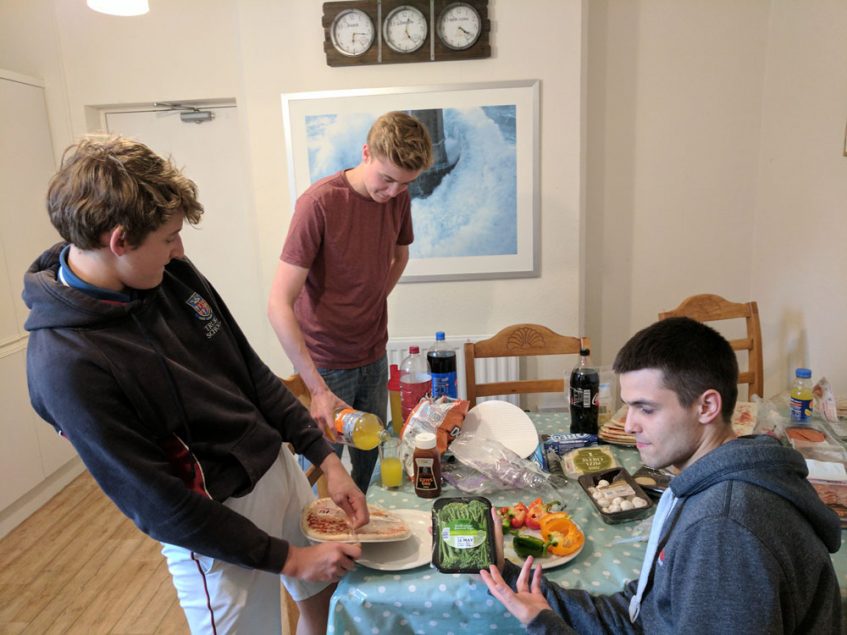 On Sunday all of the boarding houses came together for the weekend activity, a treasure hunt organised by Mr Kitto and Mr Lawrence. This involved the pupils working in teams of mixed gender and age visiting various spots around Truro, gathering clues, solving anagrams and finding items along the way. The Trennick boys worked well with the other students and enjoyed the exercise. Jozef's team were the eventual winners and enjoyed sharing the chocolate 'treasure' prize.
All pupils have been working hard, particularly the 5th years and upper 6th who are now heading into exam season. We wish them every success in the coming weeks.
Looking ahead, on Sunday 25th June all boarders will be taking part in the Rainbow Run at St Mawgan, raising money for Children's Hospice South West. All of our boarders will turn up in white T-shirts and during the 5km course will be pelted with coloured powders, ending the day in a true Rainbow outfit. Over the last 3 years, boarders have raised over £1800 for this incredible charity. I invite you all to take a look at our Just Giving page where donations would be very welcome https://www.justgiving.com/fundraising/Truro-School-Boarders and also at the Charity event page for further information https://www.chsw.org.uk/events/rainbow-run/cornwall.