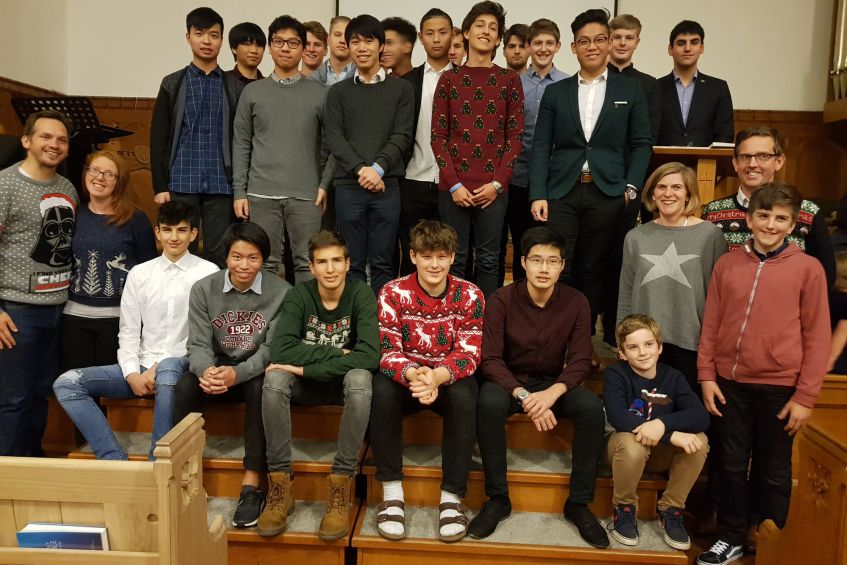 End of term Christmas celebrations have been enjoyed by all in the last ten days. A highlight of the term for the boarders is the annual ice-skating trip to the Eden Project.
Andrey and Marko both lit up the ice-rink with their graceful and elegant glides – growing up near ice-rinks clearly has its advantages! The Eden project consists of two giant bio-domes in which plants from around the world are kept – it is one of Europe's top tourist destinations and it is great to be able to take the boarders. A return visit in the summer is planned to have a good look around the bio-domes.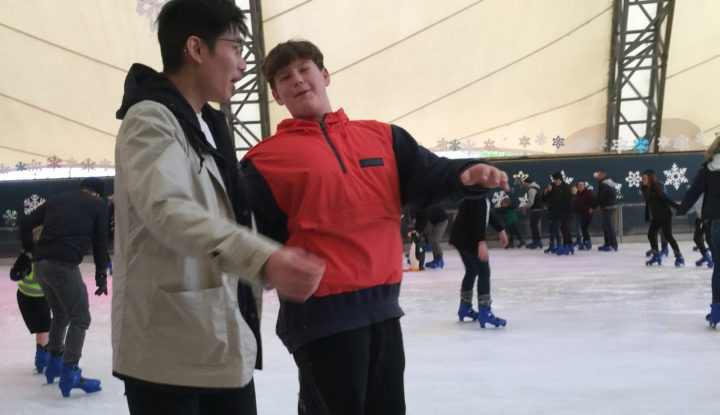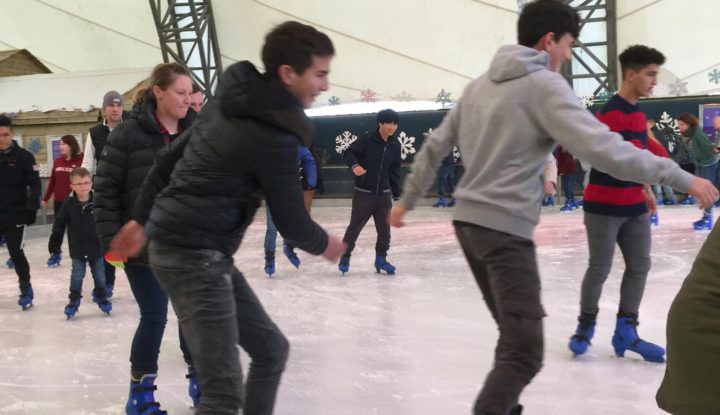 The boarders' Christmas dinner and party happened on Sunday evening – all enjoyed the fine meal, the awards and speeches and the after dinner disco. Alec made a very good speech summarising the term and also gave some very funny awards which were received with good spirit. Bosco was the star on the dance floor and was able to show off many of his moves.
On Monday evening most of the boys went to the Sixth Form Christmas Party. The boys looked exceptionally sharp in their dinner jackets and they enjoyed a pre-party reception at Malvern when Fahed and Oliver showed great gentlemanly skills when offering the Malvern girls drinks. They all enjoyed the party and returned to Trennick in good spirits.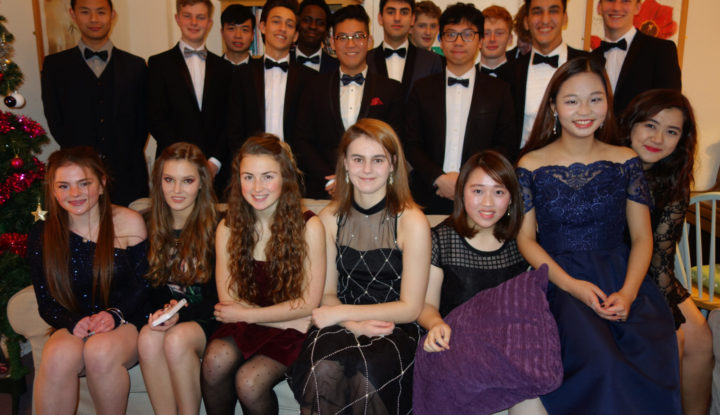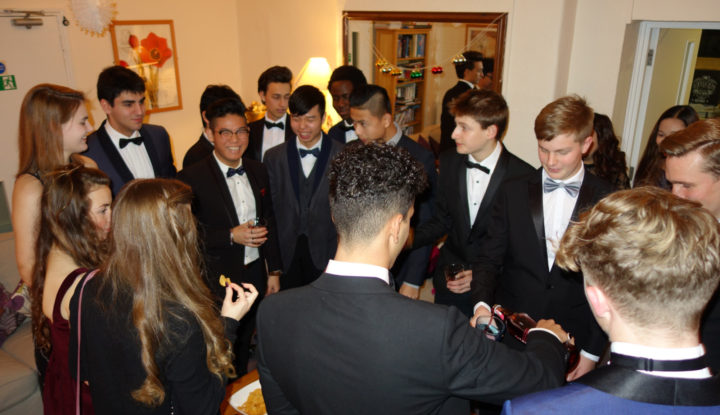 There remains a few days of term left but still some Christmas highlights await. These include the Carol service at Truro Cathedral, the boarders' Christmas sing-a-long and the staff panto performance.
I wish all the Trennick boys and their families the very best for the Christmas holiday and I look forward to continuing to work with them in the New Year.