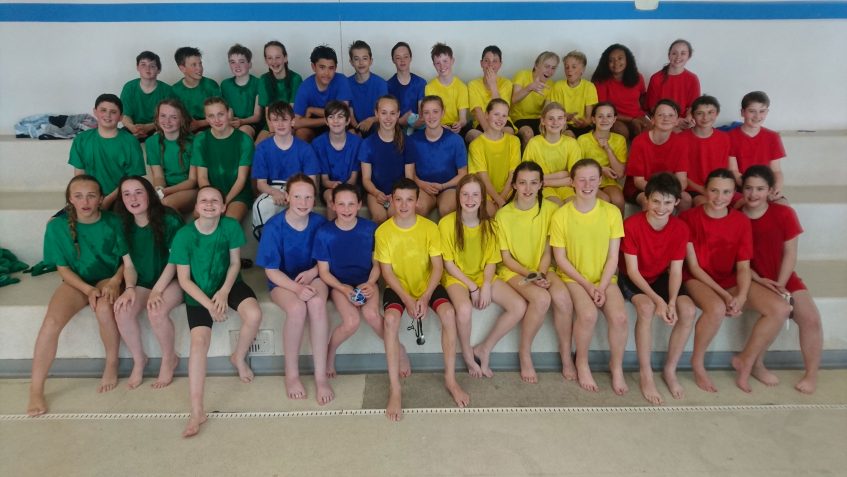 On Friday 28 April we held the 2nd Year Swimming gala. Each house was well represented and the competition was fierce.
There were some very impressive swims throughout the afternoon but credit must be given to Emma and Izzie who both broke a record which has stood since 1998. The previous record for the 2nd year girls 25m butterfly was 15.33 seconds set in 1998. Izzie came in second place with a time of 14.89 but was beaten to the record by Emma in a time of 14.48.
The second record of the afternoon was in the 2nd year girls' freestyle relay. Again the record has been held since 1998 with a time of 1.07.49 but this was beaten by School House (L-R: Millie, Ella, Nancy and Emma) with a new record of 1.05.09. Special mention to the girls from Smith House who also broke the 1998 record but came second to School House.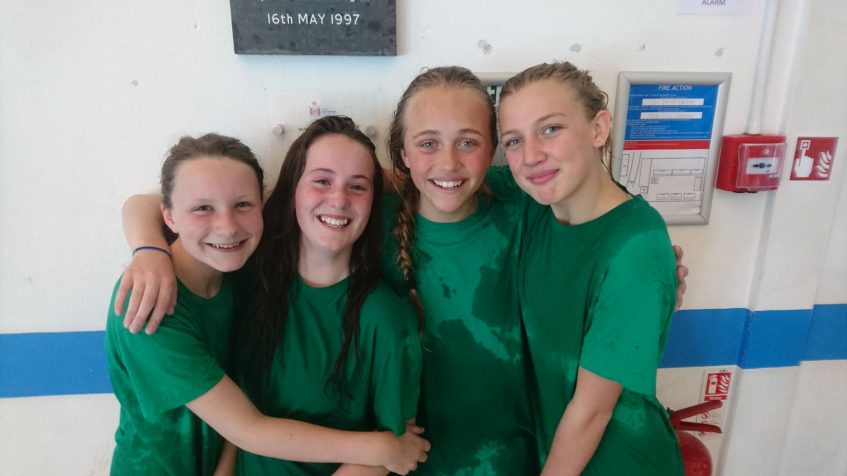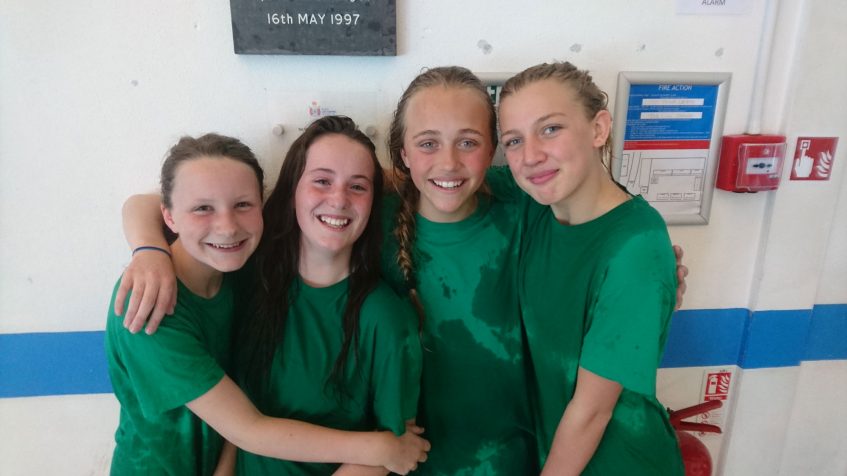 The final results for the 2nd year swim gala were:
1st – School 79
2nd – Wickett 46
3rd – Smith 37
4th – Vinter 36
Well done to everyone that took part and thank you to all the staff who made the gala possible.