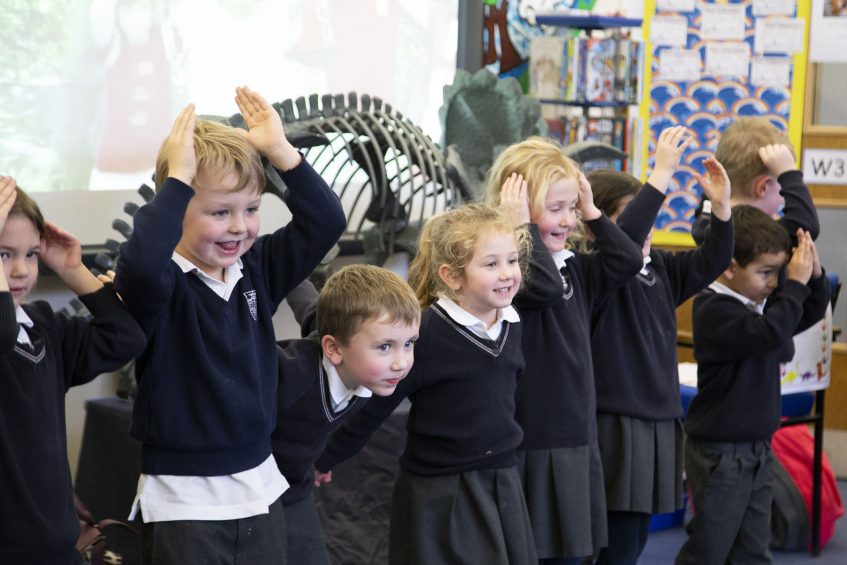 Reception were joined by their families for an afternoon of dinosaur themed fun.
Having borrowed artefacts from the Truro School Geology department, the children were tasked with measuring dinosaur bones, taking rubbings of fossils and matching footprints to the correct dinosaur.
The children also decorated their handmade dinosaur sculptures before showing their families the dino dance that they have been practising. Everyone had a fantastic time and Reception came away having learnt lots of exciting facts.