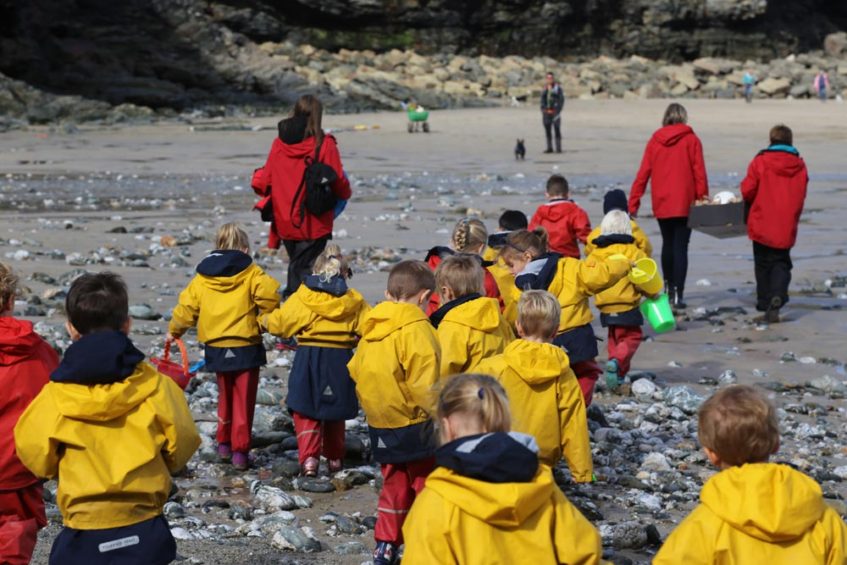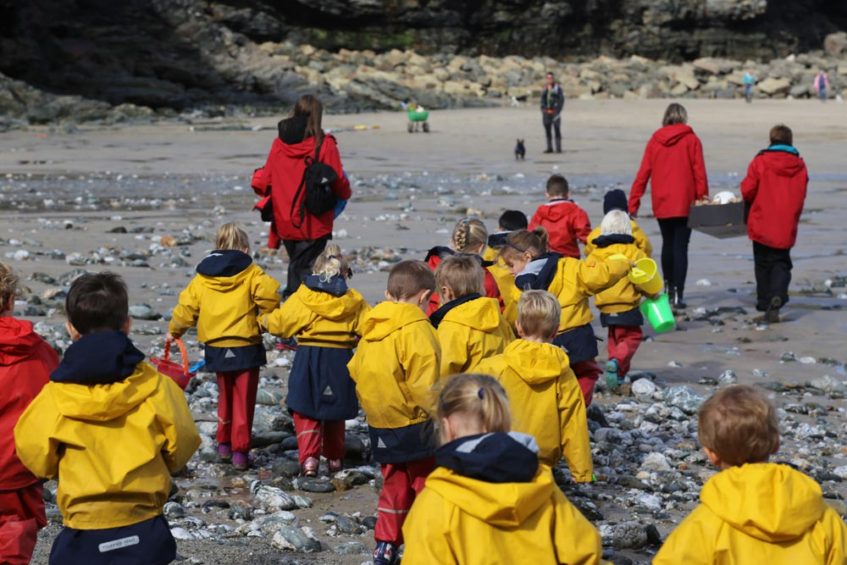 Truro Pre-Prep's Reception class continue to embrace the great outdoors in style this week.
This Thursday, with the help of the school's Geology department, Reception enjoyed a day on the beach, learning about dinosaurs. With this week's news that five of the country's top six GCSE Geology candidates came from Truro School in the 2017 results, the school's Geology department are keen to bring through the next generation of budding enthusiasts in the subject.
However, having said all of that, of course it would not be a proper trip to the beach without a play in the sand!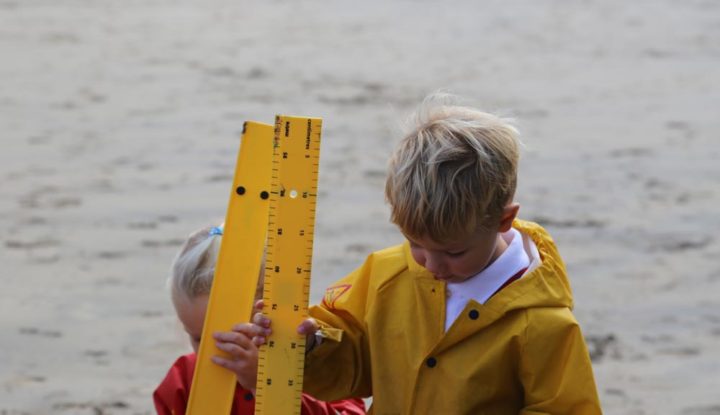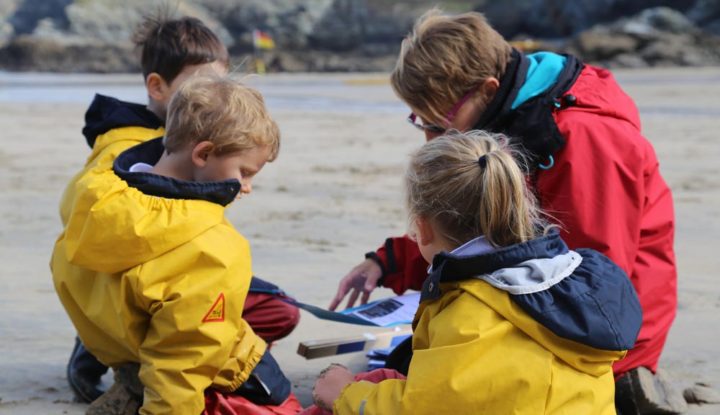 Geared up in their waterproof overalls, the pupils made their way down to the cove to begin their activity. They learnt various facts about fossils and dinosaurs before proceeding to measure the lengths of dinosaur bones in the sand. Every child was engaged in the activity and, as a group, they seemed to be thoroughly enjoying themselves.
After a much-welcomed stop for lunch, it was time to play. The pupils had a wonderful time learning, investigating and sharing. It is safe to say it was a wonderful day for all.
Natasha Mikhail-Jones, Reception teacher, said:
"From Forest School to Beach Schools, Reception take real life experiences on a cross curricular platform while having fun on the beach!"