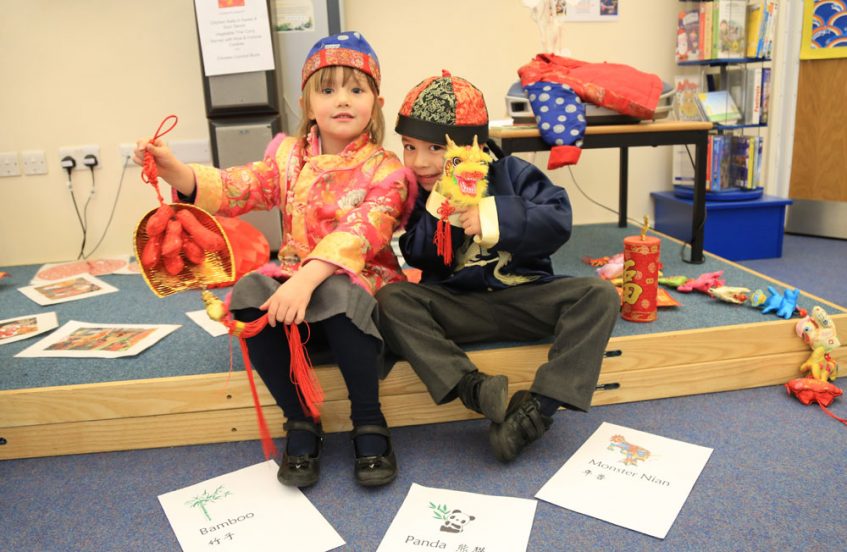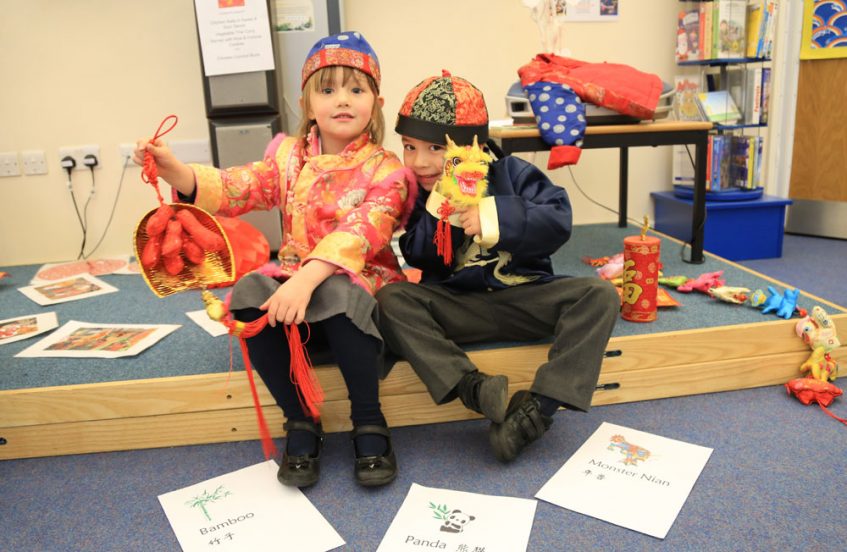 The Reception children have been celebrating the 'Chinese New Year' today with a special workshop full of different activities for them to take part in.
From dressing up in traditional Chinese dress to creating stained glass rooster ornaments to celebrate the year of the Rooster, making their own charm bracelets and learning how to write their name in Chinese, it's certainly been a busy day.
The students were lucky enough to be accompanied by Joseph's mummy Mrs. Taylor, who came in to talk about the different ways the Chinese New Year is celebrated all around the world and to teach the children some traditional Chinese stories, songs and greetings.
After learning how to say 'Hello' – Nǐ hǎo, pronounced 'Nee-how', 'Thank you' – Xièxiè, pronounced 'Share share' and 'Welcome' – Huānyíng, students finished the afternoon off with a tricky Chopstick Challenge!
The workshop built upon students' knowledge of other people's traditions and communities and worked upon their listening and attention skills as they were having to listen to a lot of new information, and take part in tasks that required close attention to detail.
So a big Xièxiè (thank you) to Mrs Taylor and a Xīnnián kuàilè (Happy New Year) to all!