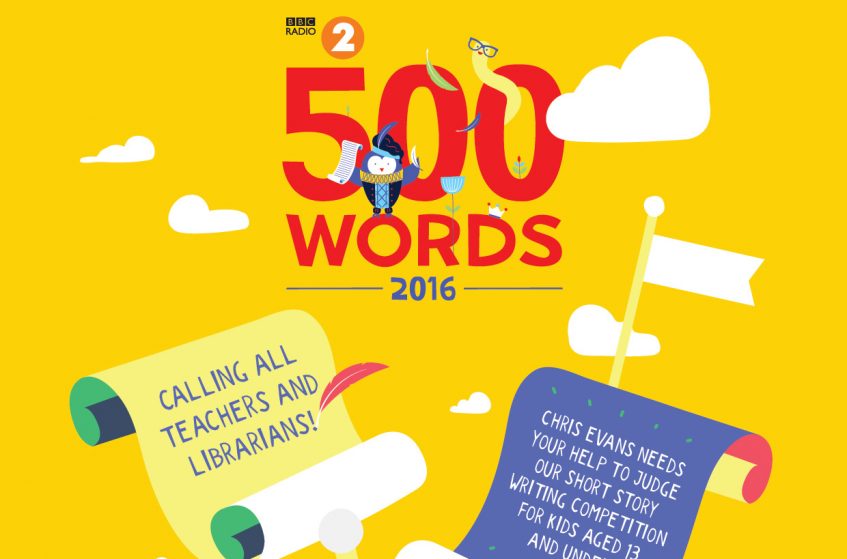 Last year, they received over 300,000 entries for the 500 words competition – so we were delighted to hear that two children from Truro Prep had been shortlisted for the second round of judging.
The deadline for the 500 words 2016 has now passed, which means that there's nothing more to be done except to wait…
Here's what the children thought about the competition:
'I've never been in a writing competition before – it's exciting.'– Barnaby
'I enjoyed the challenge of not going over the 500 words in my story.'– Hayden
'I like it because you can let your imagination flow.'– Cal
Max (Year 6) and Rosie (Year 5) reached the final 4500 entries selected from over 123,000 stories submitted this year. We're all keeping our fingers crossed that they make it to the final 50.
Max said:
"I felt excited that my story 'How the Leopards Hunt' got through but I know it will be hard to reach the final shortlist."
The Crabtastics by Florence (Year 5)
Every childhood I read about is sad or misunderstood. Mine was nothing like that. I was born in a seaside town in Cornwall and grew up around the harbour with seagulls and fishing boats. My friends were the best in the world and now, as I lie dying in hospital, at the ripe old age of 94, I would like to tell you about all of them. As they were, back in my childhood memories.
Tommo was my favourite; he was always pretending to spot pirate ships in the bay and most of the time, he was out fishing on the quay for crabs using string tied to bits of bacon. That's all he needed and he always caught bucket-loads. He had short black hair with blue eyes and skinny legs. He lived with his mother and brother in a small cottage by the harbour.
Tommo's brother, Archie was the opposite of Tommo. Even though they were brothers, they never did anything together. Archie had blond hair and freckles. He liked reading and drawing and he would sit along by the quayside for ours drawing every boat he ever saw come in to dock. He kept these drawings in a big book, under his bed, Tommo said. As Archie grew up, he got a scholarship for an art school in London and the last I heard, he was painting a picture with Picasso in America!
Mark was a naughty boy – he was strong and tanned. He had black hair and black eyes. He would use knives from his collection to cut the legs of spiders and cut up worms. He would always wear shorts, even in the winter time and I think his family was very poor. Mark went into the army. He loved having a gun and would polish it, to get rid of the slightest bit of dust. When he came out of the army, it was a fresh start for him. It was as if war had cast a spell on him and he was a kind, hard-working man.
The last one was my little sister Jenny. She was a redhead and she was pretty, with long hair and rosy cheeks. She always tagged along with everything we did and she became very close to Tommo as we got older. They used to swap crabs for cakes at the bakery and share them with us all. Those were happy times. Jenny and Tommo married just before Mark left for the army, so that he could be a best man.
We are called the Crabtastics – whenever we see each other again, we still call ourselves that. Looking back at that, I never actually had any other friends, even when I lost touch with them, I never had any other friends. I lived with my uncle Pete on the Back Road West and he never had time for me as he was always working. That's why I spent every hour with my friends: Tommo, Archie, Mark and Jenny.
The Magic Pencil by Oliver (Year 6)
Last Monday, when I got home from school, lying on the mat behind the door there was an envelope with my name on it. Inside was a pencil, with no name of who had sent it.  It was long, made out of wood and coloured grey with red sparkles.
I put the pencil in my pencil case and took it to school.  The first lesson was maths, so I decided to use my new pencil.  Mrs Nutchop had written a question on the board and told us to write it in our book and work it out. It was difficult, I mumbled to myself the question and suddenly there was a screen on the pencil and it had some numbers on it. I tried to work out the answer and as I solved it I saw that it was the same number on the pencil.
The first thing I thought of was that I shouldn't tell Mrs Nutchop or she will take it away from me. When I got home the phone rang, a husky voice asked me if I had the sparkling pencil. I said, "Yes, Sir I do." He replied, "Gooooood", and the phone went dead. I was wondering now what he wanted from me and why he'd sent me the pencil. This worried me.
That night I had maths homework, so I decided to use the strange pencil again. After struggling through three questions, I thought I should mumble the fourth and see what happens. The screen appeared on the pencil and a number came up, so I thought that I should take a risk and put that down as my answer. It seemed to work, so I finished quickly by mumbling each sum into the pencil and each time it gave me an answer.
The next day my third lesson was maths with Mrs Nutchop again. She gave us a few questions and I was mumbling to the pencil, when she suddenly she saw me using it, so she confiscated it.  Oh well, it was good when I had it!
That night, after dinner, I heard the doorbell ring, so I went to answer it. Standing in the shadow was a tall, thin man in a long brown coat with a hat pulled down too low. It was dark, so I couldn't quite see his face.
"Do you have the pencil with red sparkles?" he said. "No, it was confiscated by Mrs Nutchop". "Get it back by this time tomorrow or else say goodbye to your Mum and Dad." He disappeared into the shadows.
After that I was scared, worried and didn't know what to do.  I was awake all night planning how it was all going to work out the next day.
The next morning, I asked my dad to take me into school early, so I could sneak in to the class room and take the magic pencil from Mrs Nutchop's drawer. I opened the drawer quietly, checking no-one was around and it wasn't there!
I felt sick with dread and found Mrs Nutchop in the dining room. I asked her for the pencil because I explained I had got it for my birthday and my mum would be angry if I had already lost it. Mrs Nutchop looked sternly at me and said, "No you were cheating in the Maths lesson and you have brought it on yourself. What was I going to do…?