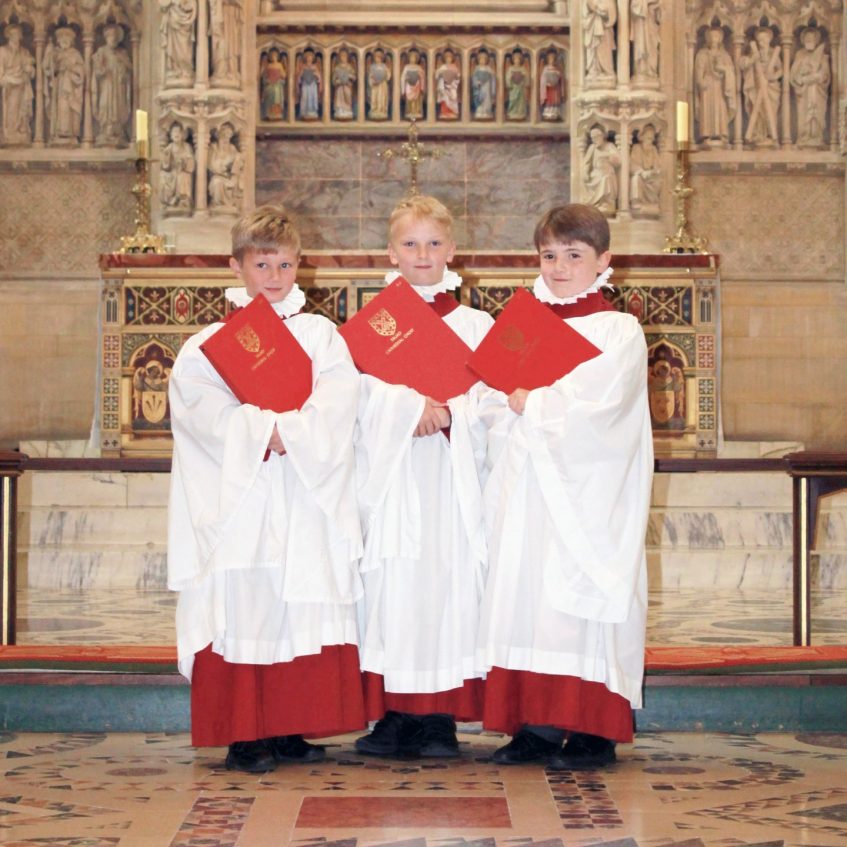 As well as all the Britain's Got Talent excitement at the weekend, three probationary choristers were made up (that's the technical term, it doesn't just mean they're happy!) as full choristers after having successfully served their training period as probationers. This means they were given their white surplices to go over their red cassocks and now sing in all services along with the other choristers.
They also signed their name in a register book of choristers dating back to when the choir started in 1880.
Many congratulations to Barnaby, Trystan and Lawrence!