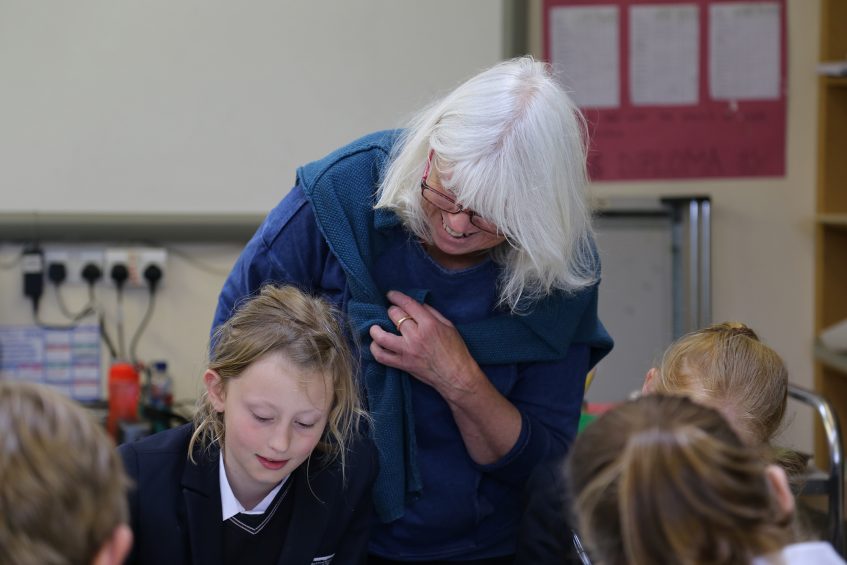 Year 4's budding artists had an inspiring workshop with Sue Lewington.
The children were able to look at Sue's sketchbooks and published work before talking to them about the process of recording experiences of a place like a story in a book.
The children made and sewed their own small sketchbooks before heading out into the school grounds to begin sketching. They were inspired to record their surroundings and to think about how they could develop the concept of sketchbooks and stories in their own work.
Miss Ashdown, Truro Prep School's Art Coordinator, said
"It has been a very inspiring day and we all love our little books with secret sections. It was wonderful for the children to be able to handle and explore Sue's beautiful sketchbooks and she has given lots of ideas for them to pursue over the coming weeks as they work into their own handmade books."