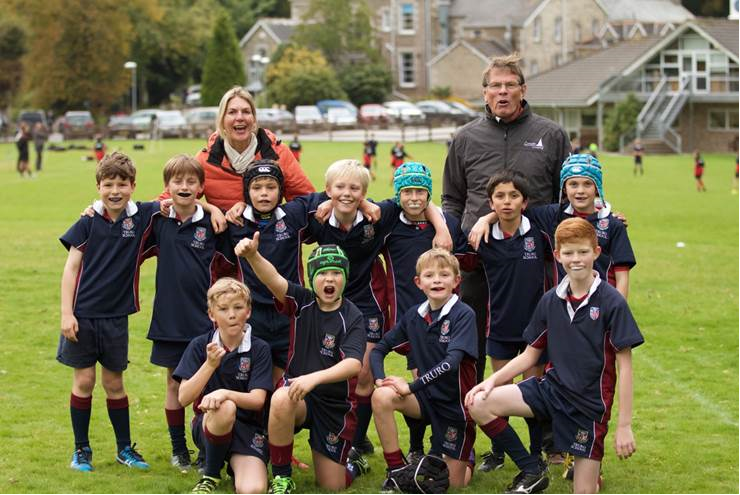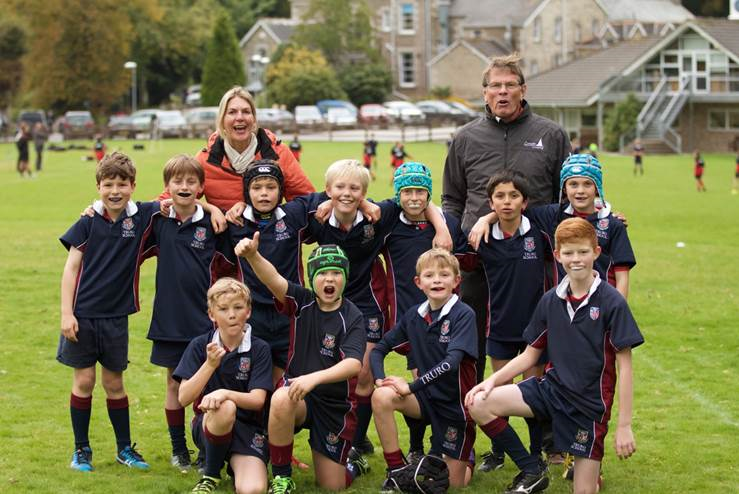 Wednesday 19th October
U11 Rugby Truro Prep vs Plymouth College
In beautiful conditions two great games of rugby were played against Plymouth College. The A team fairing slightly worse than the B. The A team game started promisingly for Truro Prep with some inspired offloads, beautiful use of space and ferocious tackling. This led to Truro being ahead for the first 10 minutes of the match. Sadly this lead was short lived, Plymouth College seemed re-invigorated by some strong runs and good footwork by two of their players. This led to 3 scores in quick succession that Truro never really recovered from. The final score being 6 tries to 1.
The B team game was a different story, crisp handling and the ability to knock down their big runners as soon as they caught the ball ensured that Truro showed dominance. This combined with some astute tactical kicking led to Truro being in the lead by 6 tries to nil, before a late consolation try for the Plymouth College team.
Tuesday 18th October
Year 4 Hockey v Truro High School
In bright, dry conditions, our two hockey teams played a series of exciting matches against various teams from Truro High School.
Our A team played extremely well, scoring several goals and finishing with a 2-2 draw in their closely contested match. Congratulations to a very excited Myla, Alice, Anna and Sophie.
Meanwhile, our B team were in tremendous form – winning one match 4-1 and drawing both of their other matches 1-1. Ankita and Elsie both scored several goals. Jasmine, Anna F and Charlotte also played very well.
Both teams made great progress during their afternoon of matches. Thank you to all the parents who came to support.
Sally Luxton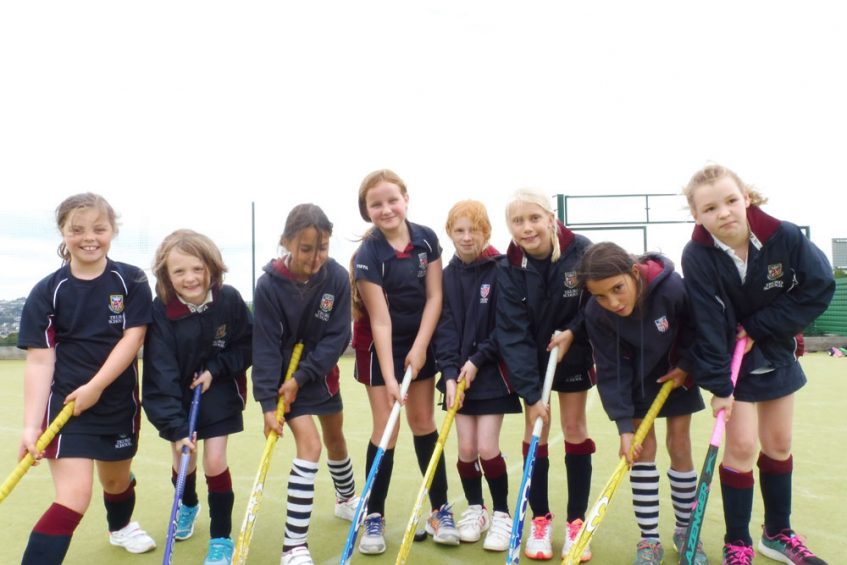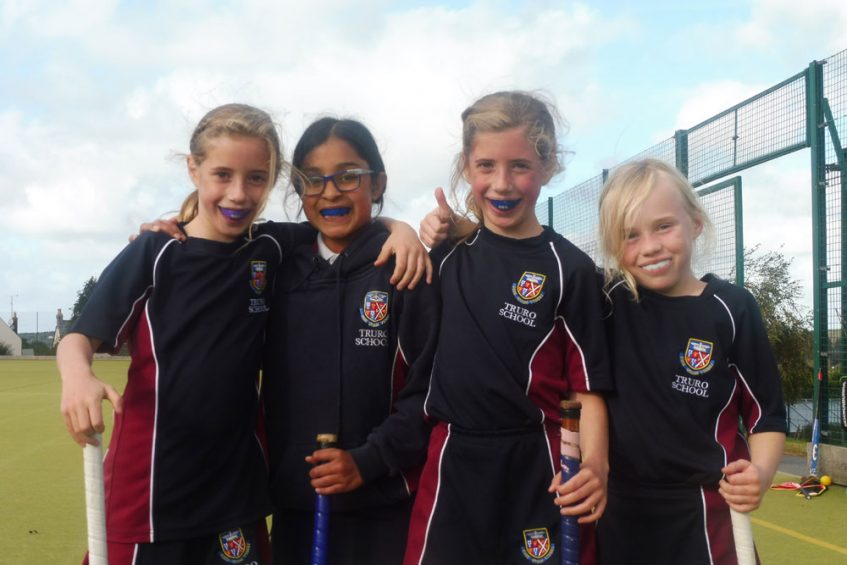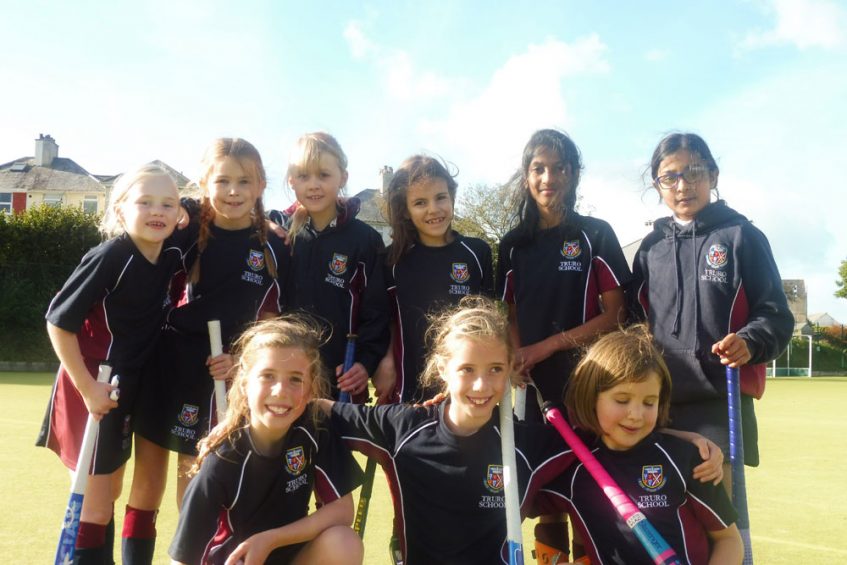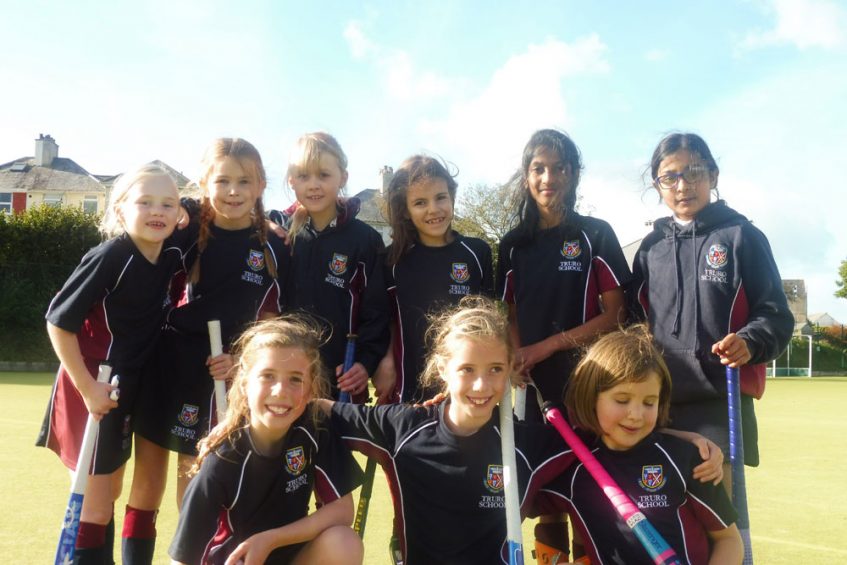 Tuesday 11th October
U9 Rugby v St. Petroc's School
After a closely fought game, the U9s came away with a well-earned draw against a tough St. Petroc's side. There was some fantastic play from all members of the team, with everyone playing in the spirit of the game.
Thank you to the parents who made the trip up to support. Your encouragement from the side-line is always appreciated.
Josh Lord
Photo: U9 rugby team, St. Petroc's School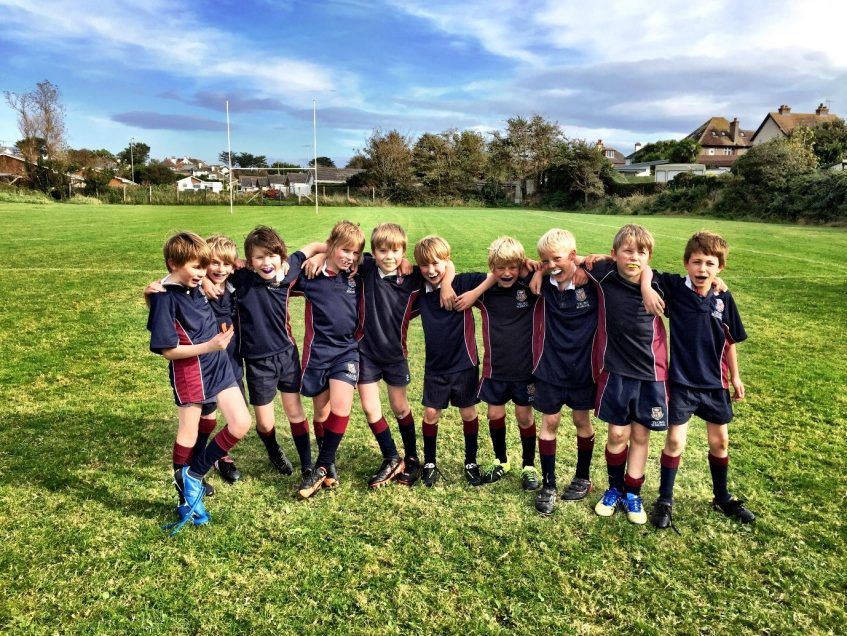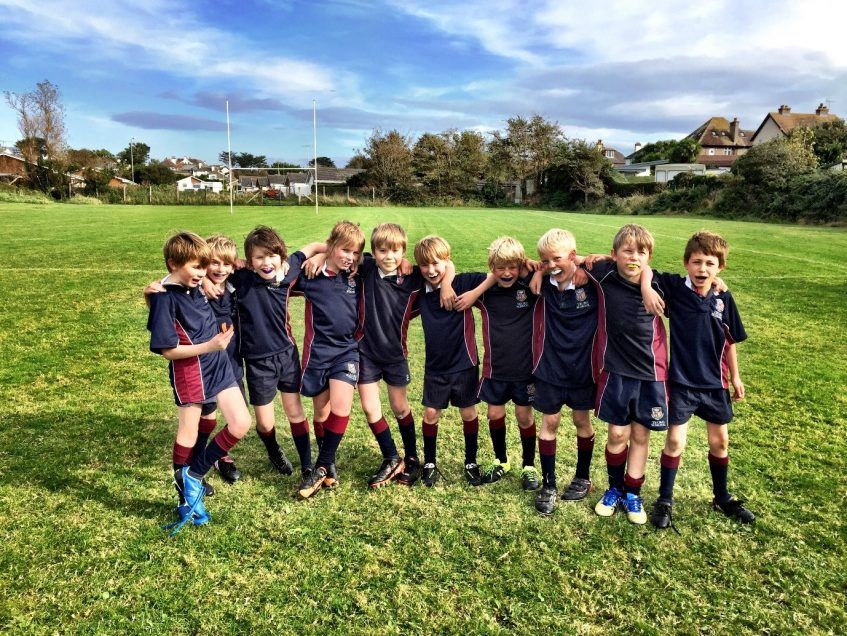 U9 Hockey v St. Petroc's School, Bude
Undaunted by the chilly seasonal wind, our Year 4 hockey teams played with determination and confidence against the teams from St. Petroc's School, Bude. This was the first match of the season, and for many it was also their very first experience of representing the school in a hockey team.
Our A team was particularly strong, scoring a sensational eleven goals in total, winning 8-0 and 3-0 in their respective matches. Well played Alice, Anna W, Sophie, Myla, Ankita and Elsie.
Meanwhile, our B team was also in winning form, scoring plenty of goals – five in total over their two matches, and winning their games 5-2 and 3-0. Well done to Celia, Anna F, Jasmine and Charlotte for working hard and making great progress with their game awareness.
Afterwards, we joined St. Petroc's School for match teas back at their school. It was the perfect end to our fixture!
Sally Luxton
Rugby vs Polwhele House
U9 Truro Prep Vs Polwhele House
Having shown some great skills in both attack and defence Truro Prep came away with a well-earned victory. Although it was a competitive game there only ever looked to be one winner. The strong tackling and impressive handling skills of the Truro side proved too much for Polwhele House. Truro finished the game 10-3 winners. Thanks to all who came and supported, the next fixture is a tournament away at Mount House.
U10 Truro Prep Vs Polwhele House
In a close fought match Truro managed to secure victory over their local rivals. In a very evenly matched game it was Truro's superior handling skills and abrasive defence that secured the victory. It was particularly pleasing to see a female contingent to the team, long may this continue!