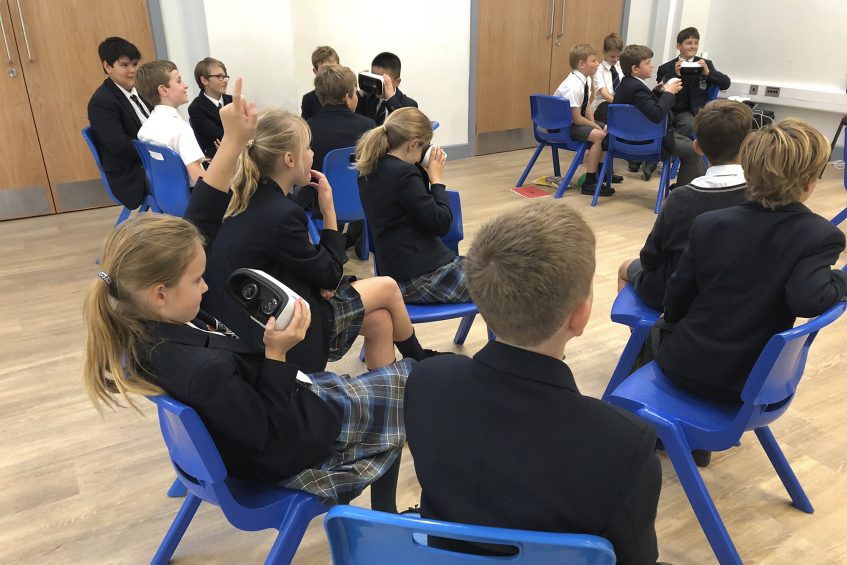 Truro Prep School had an interesting day learning with the help of virtual reality.
The pupils had a visit from Prime VR who came to the school with virtual reality headsets in order to support the children in their humanities studies.
The Year 3 pupils were transported to the Antarctic, Year 4 looked at volcanoes, Year 5 experienced Mayan civilisation and Year 6 travelled back in time to the trenches of the First World War. The headsets enabled the children to get a 360-degree view of the scene around them, which looked incredibly realistic and vivid. It gave a unique insight into their studies.
Jowan (Year 6): "It made me feel sorry for the soldiers in the war but really brought their experience to life."

Sophie (Year 6): "It was epic and awesome!"

Roman (Year 5): "It felt like I could reach out and touch things and at one point my screen glitched and I felt like I was falling!"