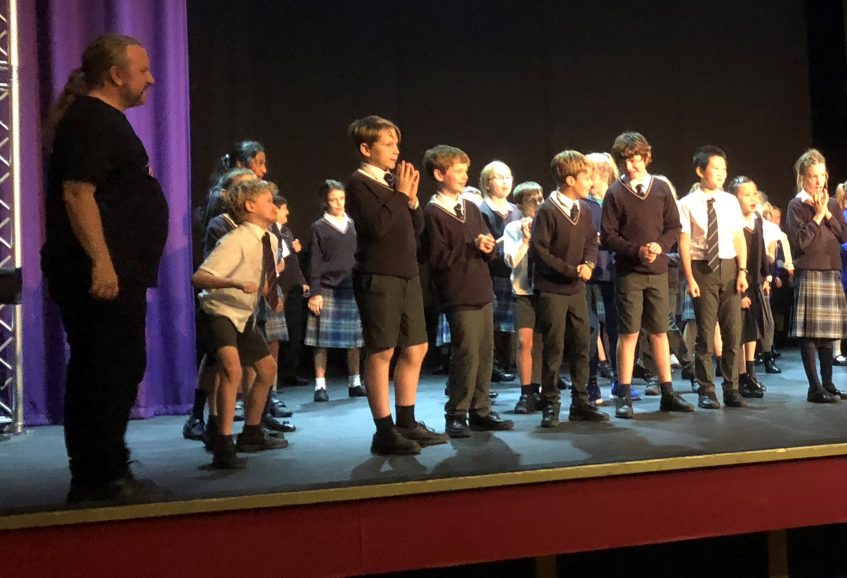 Thirty-five Prep pupils recently took part in a Shakespeare workshop in preparation for their upcoming production of Romeo and Juliet.
The adapted version of the play will be performed as part of the Shakespeare Schools' Foundation Festival, a nationwide festival which helps young people perform Shakespeare in professional theatres.
The pupils, from Years 3 to 6, went to the Regal Theatre, Redruth for the workshop with actors and staff from the Foundation. They were also joined by pupils from St Mary's Penzance, who will be performing The Tempest. The day consisted of various drama games and a performance of a short section of the play which they then rehearsed and developed with the team.
The play will be performed on Monday 19 November at 7pm at the Regal Theatre, Redruth.
Do come and support our pupils – it promises to be a fabulous show. Tickets are available from the Regal Box Office – https://redruth.merlincinemas.co.uk/film/41712-shakespeare-schools-festival-2018