It Never Snows in Cornwall
I can't count the times that I have heard this said since I have lived in Cornwall and so couldn't quite believe what I was seeing when I approached Chiverton Cross roundabout on Wednesday morning and hit the white stuff! The day started with snowballing (breakfast club children couldn't resist and who was I to deny such a rare opportunity?) and there was even an attempt at building a snowman on the tennis courts. Our numbers grew as the morning progressed and after a much-reduced assembly, the children returned to their learning. It was wonderful to see them all so excited about the snow and their delight at playing in it. One child told me that he had never seen snow before so it was wonderful to have it with us, even if it was only for a few short hours.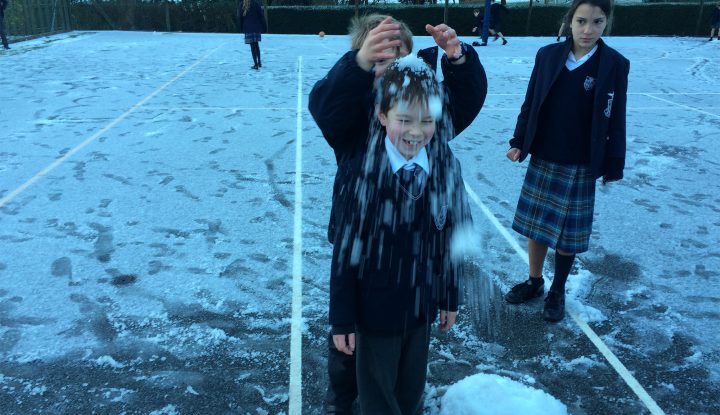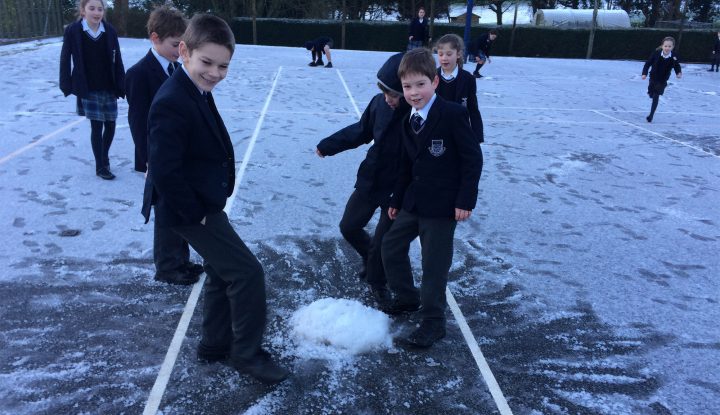 Hall for Cornwall Concert
Wednesday evening saw the annual Hall for Cornwall Concert and this year Prep pupils represented the school in two very different pieces. The school band performed an excellent rendition of Pompeii by Bastille, and a number of our boys from Years 4-6 joined their peers from the senior school for a rousing performance from the samba band. The standard of musical ability and performance was exceptionally high and I hope all involved were proud of their achievements.
Chinese New Year
All children in Prep from 3-11 have been treated to a wonderful assembly this week, organised and presented by the children (with some help from their parents!). Jack, Jessica, William and Elsie celebrated Chinese New Year by sharing the background of the festival, the importance of the year of the dog and their own unique experiences of China. Reception children also attended a special workshop and learned about the different ways that people celebrate around the world. They listened to New Year stories and learned some Chinese greetings. They even practised their chopstick skills picking up Maltesers. In Year 1, Joseph and his family taught the children during their RE lesson about the new year and all were treated to a vibrant, colourful time as special resources were brought into school to share. The children enjoyed a Chinese meal at lunchtime followed by a choice of sorbets and a fortune cookie. Thank you to everyone involved for sharing this special time of year with all our children.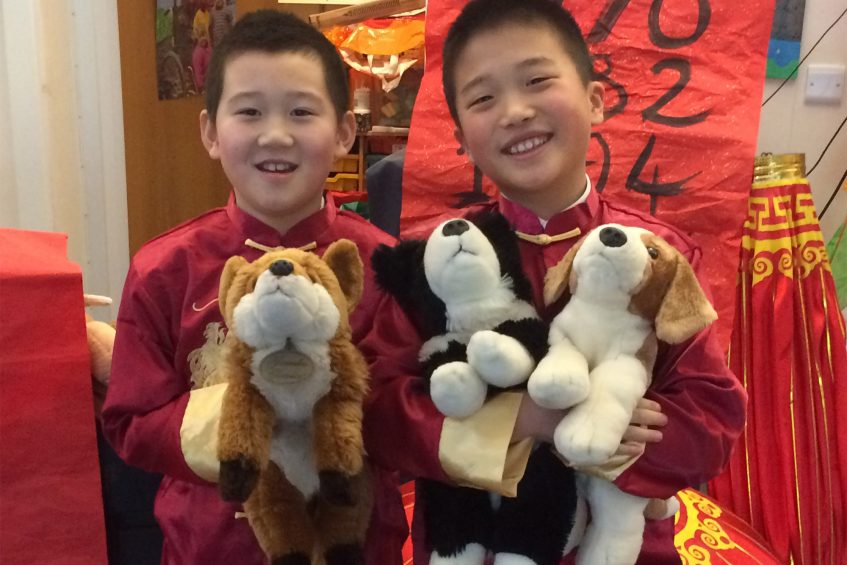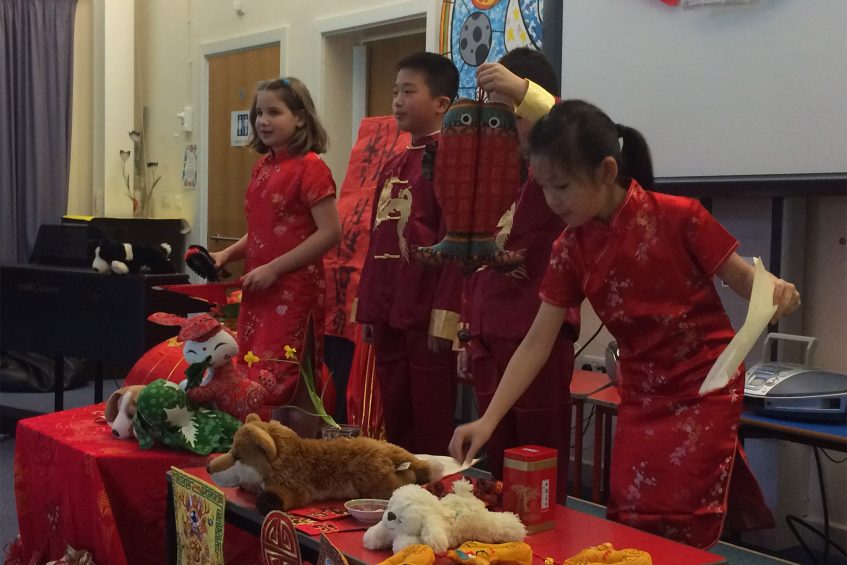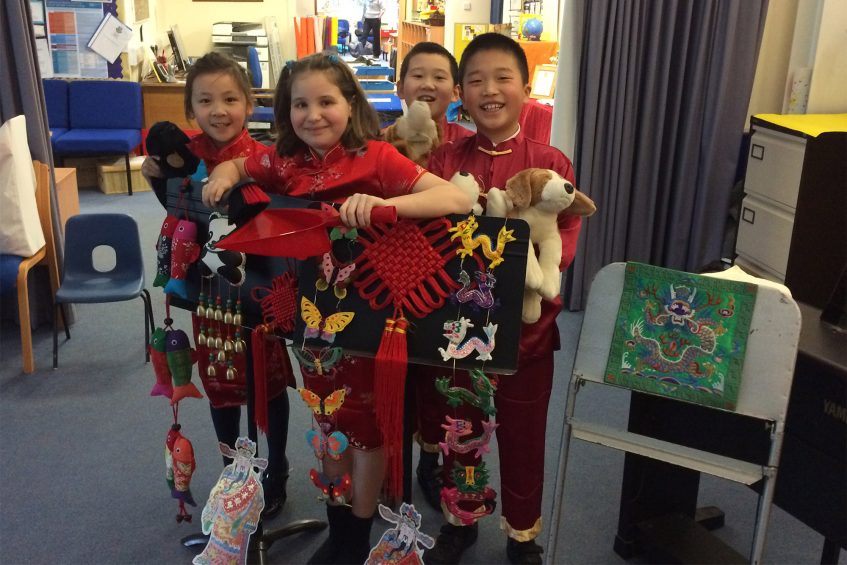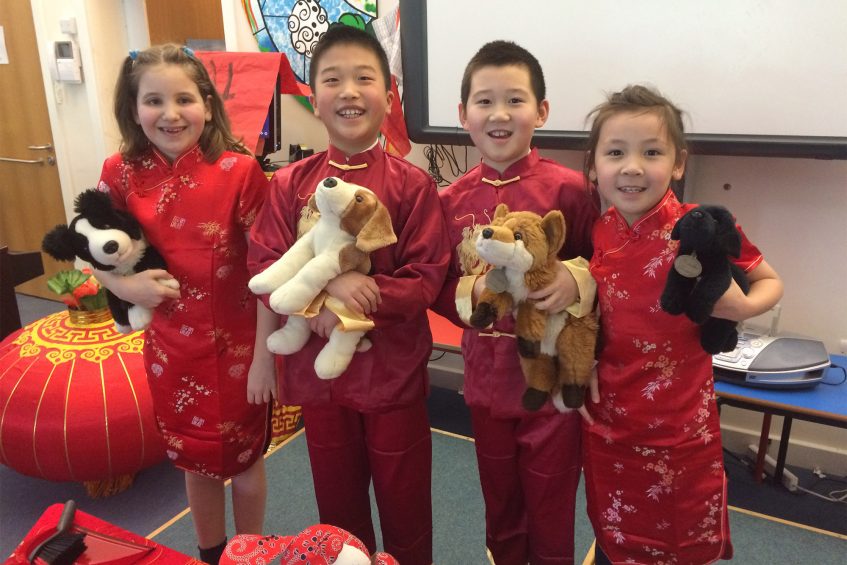 Assembly Hall
Anyone who has been on site this week will have noticed a lack of white vans and a sudden increase in parking! The contractors have all left us and we have officially been given the keys to our new assembly hall and music/drama studio. The children will have access to it from the Wednesday after half term. The Rev's assembly on Wednesday will be the first time we will all be in the hall together although form tutors will be taking their children around to have a good look on Monday and Tuesday. We are delighted with our new facilities and will be inviting you to an opening of the buildings when it gets a bit warmer!
I would like to wish all our families and friends a restful half term and we look forward to welcoming the children back to school on Monday 19 February.