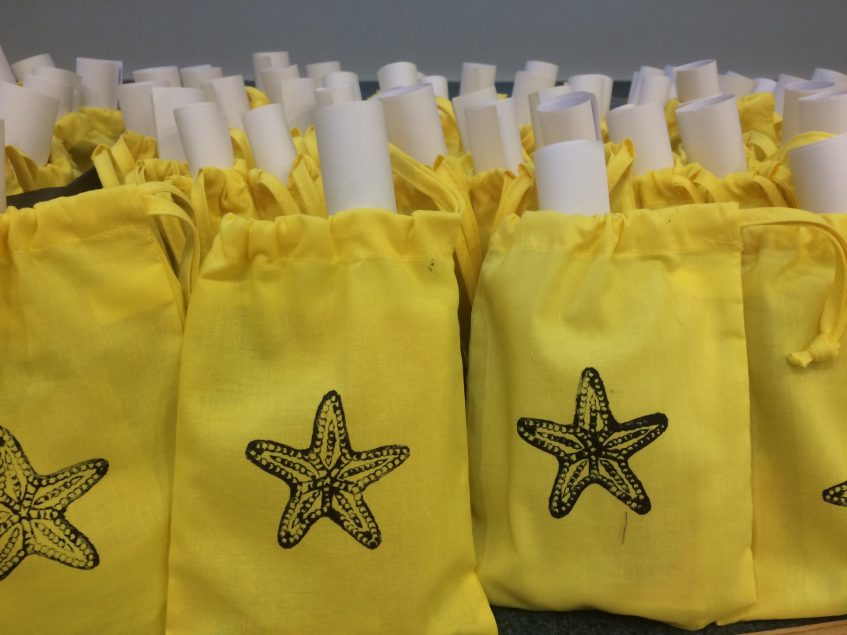 Last time I wrote, I reported on an initiative started by one of our Year 6 boys – The Starfish Club – based on the story where a young boy taught an older man a lesson that every small action counts and can lead to change. The starfish pledges involved every child from Nursery to Year 6; they all committed to doing at least one thing to help our planet.
The responses were broad-ranging and covered the following areas:
Recycling; reusing; reducing; electricity and power; water; plastics – including the use of single-use plastic, plastic bags, plastic straws; beaches and how we protect these spaces in Cornwall and beyond; litter; transport; animal protection.
I don't have space to include all 263 pledges but would like to just give a taste of some of the actions that the children have committed to undertaking:
If I don't need stuff anymore, I'll try and make something out of it.
I will try to put all my rubbish and paper in the recycling, not the bin.
I will try to recycle old clothes.
I will always repair and reuse things whenever I can.
Use less paper to try to save trees!
I promise to use as little electricity as possible.
I will have a shorter shower and a shallower bath
I will try to remember my bags for life when I go shopping.
I promise to boycott plastic straws!
I will go to a beach clean each month.
I promise that I will pick up any plastic that I come across when I'm on the beach.
I will not litter in any circumstance.
I will not throw away small bits of Lego.
I will try to make all of my family stop using plastic.
I pledge to not use car de-icer and use hot water and if you have a scraper, use it! Help the environment!!!
Adopt an animal
I'll try to eat less meat to help the eco-system.
Use kind hands.
The children were also given a small reminder of their pledges to keep at home – a starfish club bag from our Year 6 leader and his family.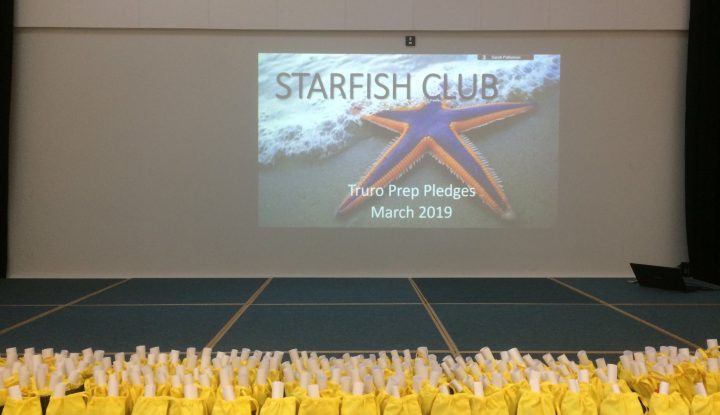 Online Safety
In addition to thinking about small acts that they can do to help the environment, children have also been focusing on ways that they can stay safe online this week. Following some excellent workshops regarding online safety, they have come up with some 'rules for the internet'. You can see that the children are thinking along the right lines and we hope that you will be able to reinforce these rules at home.
Year 1 & 2
1.       Do not watch anything that you are not the right age for.
2.       Do not press any button that you do not know what it is for.
3.       No more than one hour per day on the computer.
Year 3 & 4
1.       Don't hack
2.       Don't search for inappropriate stuff.
3.       Agree with your whole family if you want to buy stuff online.
4.       Ask if you want to delete someone else's stuff from a shared device.
5.       Don't do anything to upset other people online.
6.       No phones before bedtime.
7.       Don't go on things you shouldn't go on.
8.       Don't talk to people you don't know if they contact you.
9.       Always ask parents for an app before you download it.
10.   Don't say bad things online.
Year 5 & 6
1.       Only 45 mins / 1-2 hours / 25 mins per day of screen time.
2.       Only play games that are suitable for your age.
3.       No screens in the bedroom.
4.       Parents are not allowed to do Fortnite dances. *
5.       No screens one hour before bedtime.
6.       Do all your work before you go on your device.
7.       No gaming / screentime during the week.
8.       Ban certain Youtubers.
9.       No devices during mealtimes.
10.   Always revive your siblings. **
*!!!
**This is during online games – ask the children to explain!
Cubs
We have just completed four very exciting 'taster sessions' for children in Years 3-5; many thanks to the parents who have committed to this exciting new venture. The children have experienced a huge amount of activities, even having a visit from the police on Wednesday. If you saw a police van at school, I hope you were not alarmed! Please see some of the photographs of the occasion here…