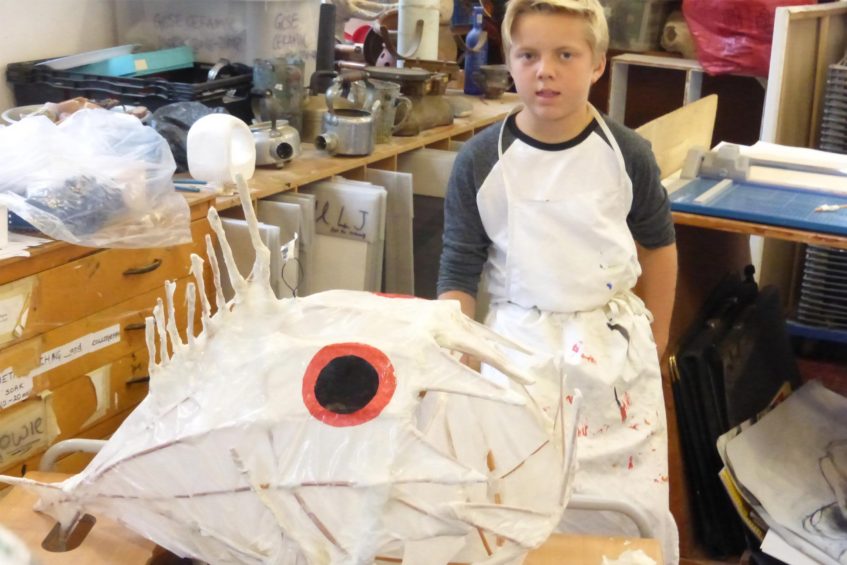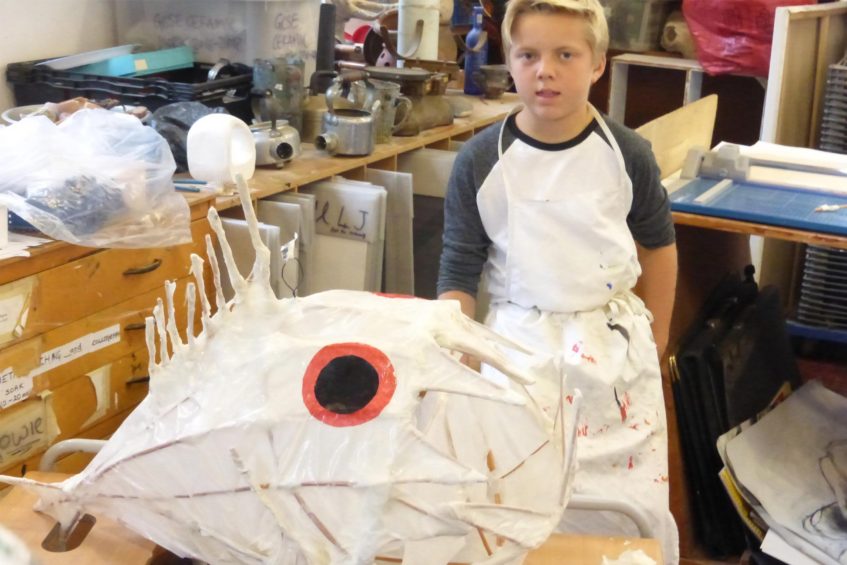 It was lovely to come together as a school on Wednesday morning to celebrate this special time of year, to show our gratitude for the harvest and to focus on sharing our plenty with others.
Harvest Festival
The Rev's three examples of his experiences where people with virtually nothing still want to give to others was a simple but wonderful example of giving. I particularly enjoyed watching all the children from Years 1-6 singing Easy Peasy Harvest. The choir sang publicly for the first time this year and it was great to hear the new choir's rendition of Marvellous Song, one of the pieces that last year's choir sang at Llangollen in the summer. The sports hall is not the most atmospheric place for a school service but I would like to thank Mrs Macdonald for her work in making the hall look beautiful and appropriate for a harvest festival celebration. Some of the decorations have been put in our entrance hallway and you can see photographs of these below.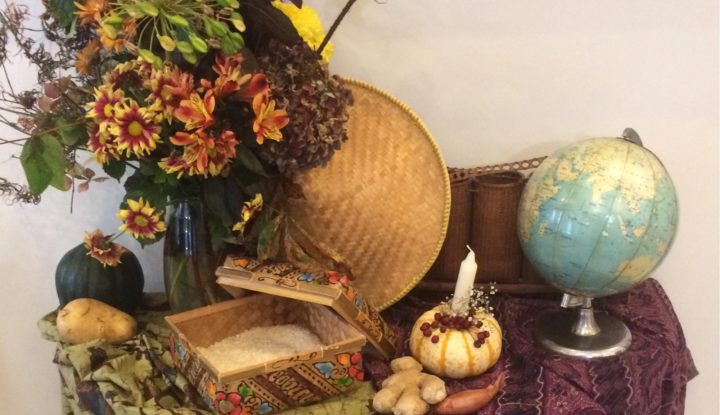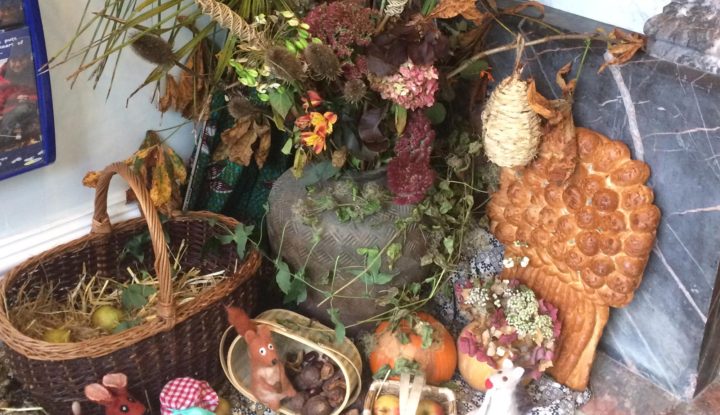 Cornwall Hugs Grenfell
The harvest festival service was the perfect place to be able to share with the children about the Cornwall Hugs Grenfell initiative that Mrs Esmé Page, one of our parents, has set up and is directing. Anyone watching the news a couple of weeks ago will have seen footage on the evening programmes about this wonderful work and an article on it in this weeks' West Briton. The initiative started with a Facebook post on June 20th: Imagine if we could put a Cornish holiday on the horizon of every Grenfell resident and firefighter family – a time to rest, a time to let our beautiful county bless these people and work its gentle magic.
This led to over 120 guests already having visited Cornwall with over eighty business sponsers and over 250 weeks of accommodation pledged. It has been especially exciting to hear of how our own families have been able to support this. In particular, accommodation for the next, fifty-five strong group trip in November, is being provided by Towan Valley Resort in Porthtowan (owned by Truro School parents Andrew and Rowan Clark) while Aisling Algeo is also involved in administration support. I am delighted that about twenty-five of the children from the Grenfell area (both from the tower and the neighbouring evacuated blocks) will be coming to school for a few hours after the half-term holiday to spend some time with us doing some activities that they wouldn't have the opportunity to do in their London surroundings. Our children will have the chance to meet and play with our visitors as well as taking part in some of the activities too. As Mrs Page explained to me, one of the main aims is for these children to be able to create some new, happy memories and for them to know that they have friends and people who want to support them here in Cornwall. For more information, please visit www.cornwallhugsgrenfell.org
Toy Library
Those children and parents who attended the harvest festival service yesterday already know about the toy library that we are creating for the children from Grenfell during their visit to Cornwall. Any new or nearly new toys that are not needed at home will be gratefully received to create a toy library for children from three months to fifteen years old so that they can be accessible to the children during their week away. The toys will not be returned to our children; after the visitors have left, they will be donated to a children's charity. Many thanks to those who have already started to bring in toys of all varieties; the pile in my office is growing!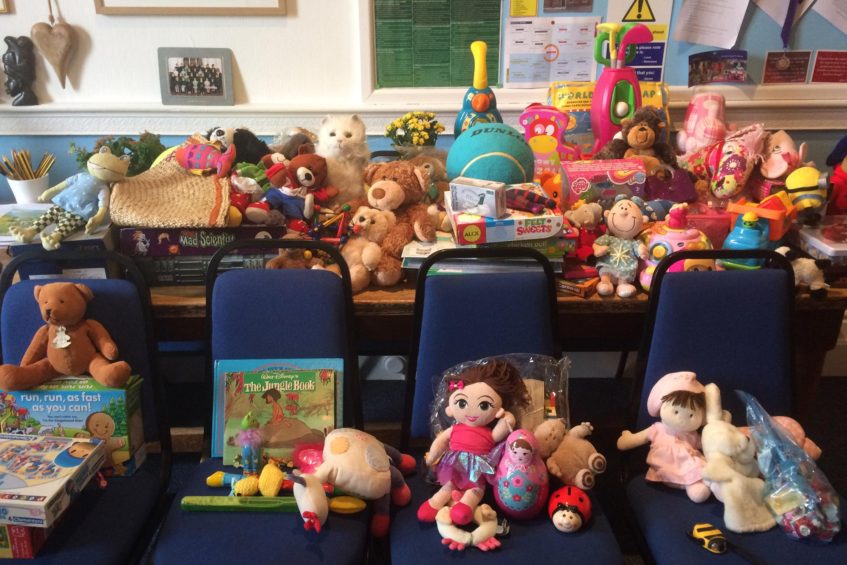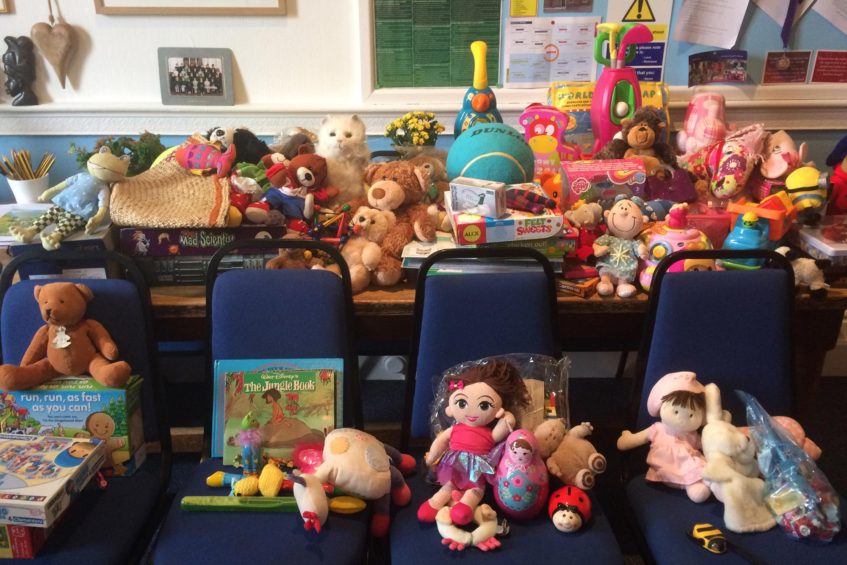 Diwali Workshop
The children in Reception took part in an exciting workshop to celebrate the festival of Diwali. There were many different activities including diva making, mashing mango to make ice-lollies and dancing to Bollywood music in traditional costume. Everyone had a wonderful time; please look on the Truro Prep School Gallery area of our website for some photographs of the occasion.
City of Lights
Congratulations to those children who were involved in the City of Lights workshop at Truro School. The children are preparing for the parade on Wednesday 22nd November. Miss Ashdown said, 'I was so proud of our pupils… They were so well behaved, cheerful and enthusiastic throughout, and they worked really well with their partners from the senior school.  We were all full on trying to finish lanterns and everyone rose to the challenge.' 
I would like to wish all our families a wonderful two-week break this half-term. I look forward to welcoming all the children back on Monday 6th November.