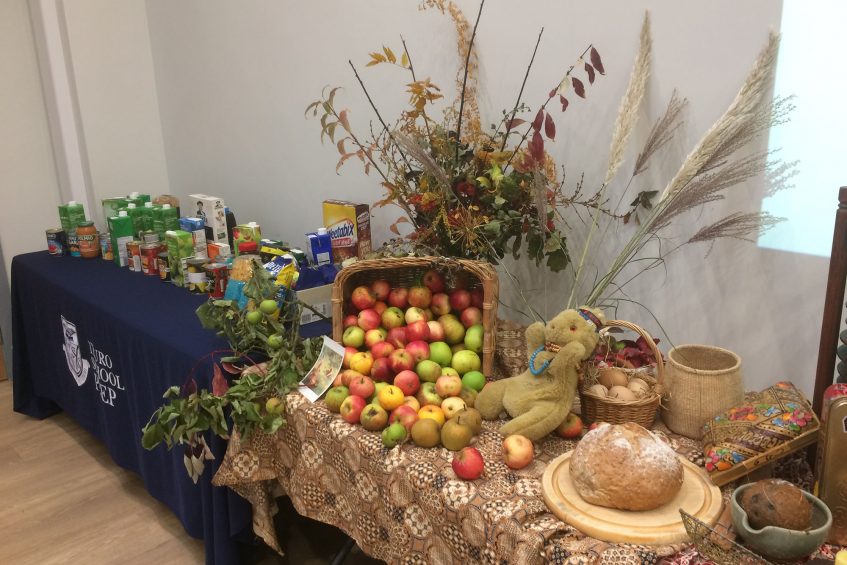 An Attitude of Gratitude
Monday's assembly was devoted to celebrating the harvest and the Rev spoke to us about having a harvest attitude. He spoke about an attitude of gratitude; an attitude of trust; an attitude of generosity and an attitude of grace. We were delighted to have children from Years 1-6 together; the Pre-Prep choir sang two pieces and the Prep choir sang a Harvest Samba. Makaton complemented the Pre-Prep choir's song 'Let's Harvest'; the children expertly used signs and symbols to help communicate the lyrics of their song more clearly.
Thank you to all for the generous gifts of food that will be donated to Truro Foodbank; I know that a number of children were raiding pantries over the weekend to get tins and cans together to bring into school. Elsie in Year 6 volunteers at the Foodbank and shared with the rest of the school during the assembly about the products that are most needed: canned beans, canned chicken, canned fish (tuna and salmon), canned meat, canned vegetables, cooking oils, crackers, fruit (canned or dried), granola bars, canned potatoes. In addition, the Foodbank also collects non-food items such as body wash, shampoo, deodorant, toothpaste, nappies and soap.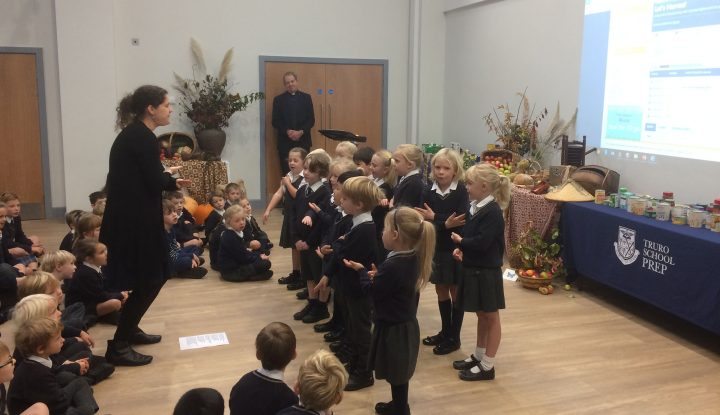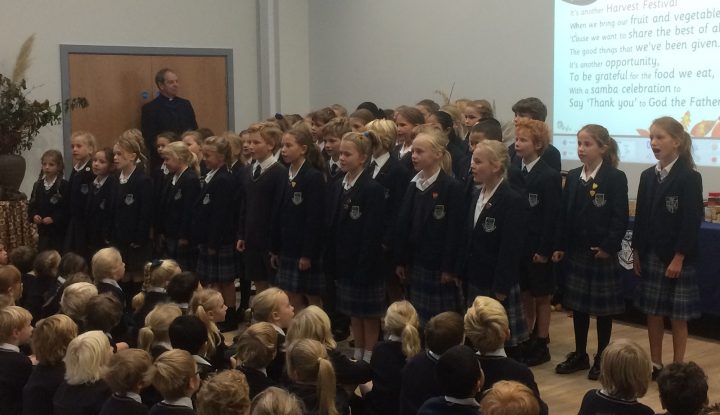 Grow, Cook, Eat
Following the food/harvest theme, a new extra-curricular club that has started this term is 'Grow, Cook, Eat'. The activities that take place are exactly as you would expect; the children are using produce that they have grown in the garden in their cookery sessions and then eating the lot! As the winter sets in, the children will be cooking, making Christmas decorations using the natural objects around us and Mrs Wane has plans to have the children make a scarecrow. As the weather warms up, they will be taking cuttings and sowing seeds. If anyone has some well-rotted manure (without weed seeds) Mrs Wane would be delighted to hear from you! She would also love to receive any old boots or shoes to be used as planters.
Photography club has been investigating exactly what takes place and have taken these photographs of Ben in Year 4 and then some earthy picture that involve getting hands dirty. Thank you to Ellis and Roberts for taking such excellent shots.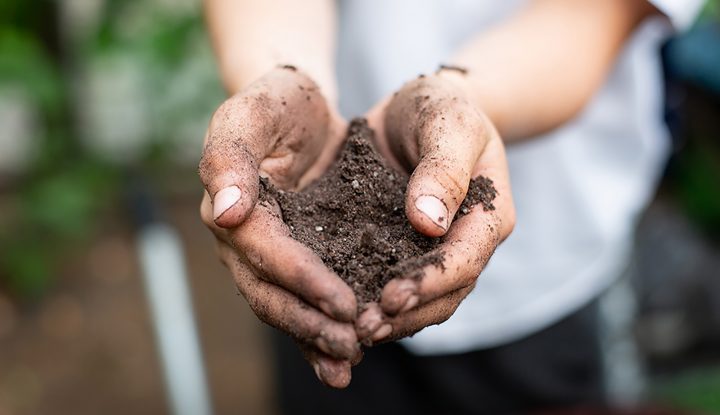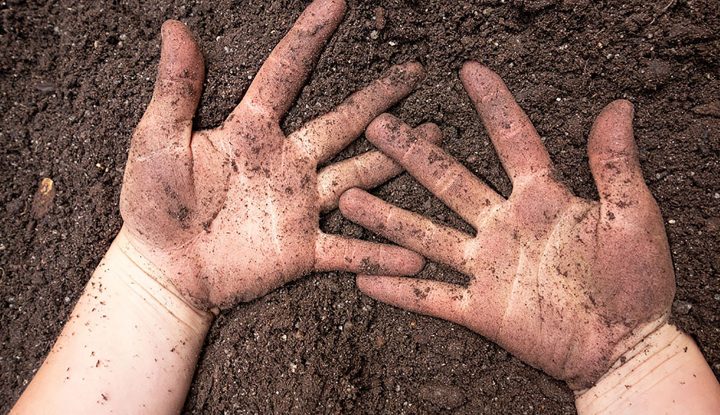 The Boy and the Starfish
We have been thinking about making a difference from Nursery to Year 6 this week. Sometimes it seems as if certain problems are too big to even start thinking about and we question 'can I really make a difference?' The story of the boy and the starfish is such a simple one but perfectly illustrates the point that every small act of kindness or offer of help may make a huge difference to just one person.
One morning, an old man was walking along the beach. He saw that thousands of starfish had been washed up by the tide and were stranded on the sand, unable to get back into the sea by themselves. As the sun came up, they would surely die. He shook his head sadly. There were too many of them to help.
Then, the old man noticed a young boy walking towards him. The boy kept stooping to pick up starfish and throw them back into the sea, one by one. As the boy got nearer, the old man said to him, 'It's no use, young man. There are too many of them. You can't possibly make a difference.'
The boy stooped, picked up another starfish and tossed it into the sea. 'Well,' he said, 'I made a difference to that one.' And the boy continued on his way, saving as many starfish as he could.