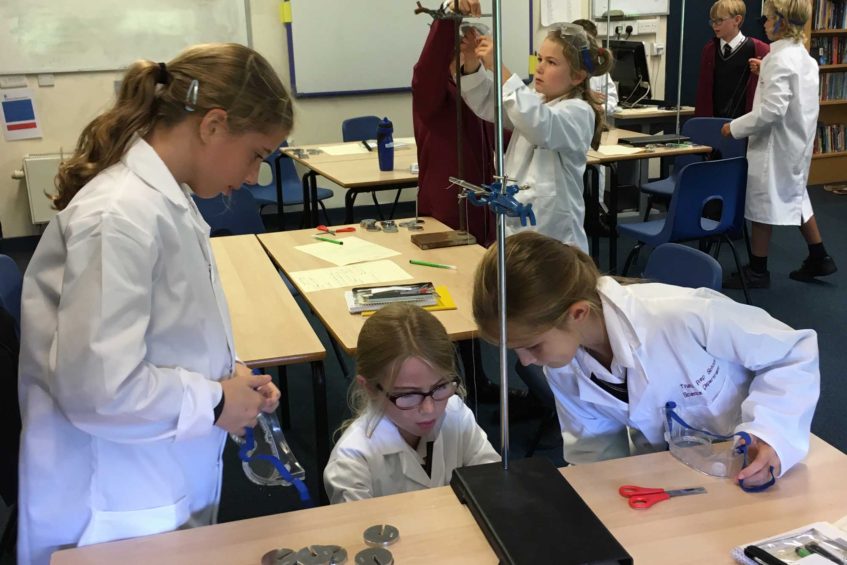 A Strong Start
As the first full week of term draws to a close, it is clear to see that our children have been firing on all cylinders! Year 5 and 6 have started their science lessons with great enthusiasm; as you can see from these photographs, they have been conducting a number of practical experiments, collaborating together and extending their learning. It has been a great pleasure to go on explorations of my own this week, visiting classes and observing children engaged in brand new activities and experiences: Year 2 children have been printing with great flair in the art room and Year 3 have been enjoying working in the Design and Technology workshop for the first time.
Forest School is well underway and the children have been donning their raincoats and taking to the forest during the week. A number of children have shared some of their successes over the past few days from a new, 'much harder' reading book to the joy of starting to learn a new language.
It has been a pleasure watching our new pupils integrating so well and seeing how they have been enveloped into the life of the school. There have been some lovely stories that I have heard this week about older children helping others with their bags and kit; children showing others where they should be and how things work. In assembly, I was able to share with the children what the inspectors said about them at the end of last term; they can be very proud of the way they have started this year, too.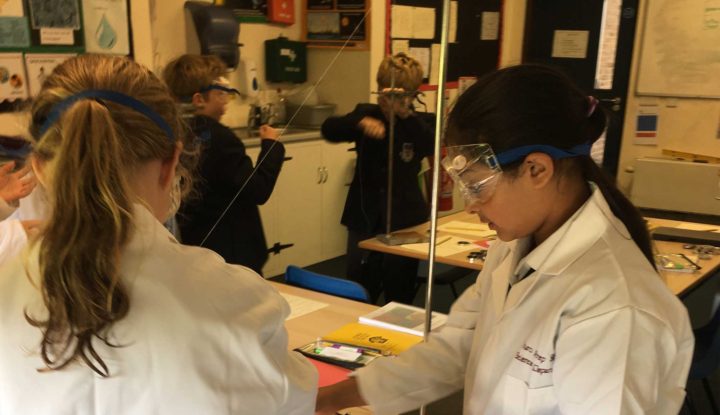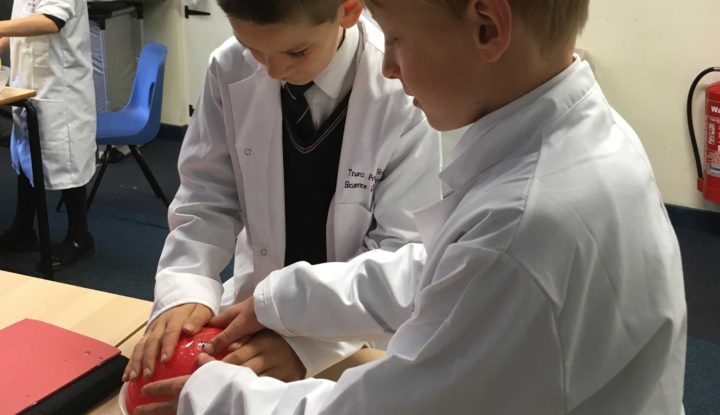 New Parents
Many thanks to the new parents who were able to make it to our Friends of Truro School (FTS) welcome evening yesterday evening; it was fantastic to see so many people there and to see new connections being made. Thank you to all the parents involved in the FTS who organised and attended the evening. Please keep your eye on the calendar for upcoming FTS events – the next one will be the Quiz and Curry Night on the 13th October so please do join us then.
John Muir Award
During assembly time on Thursday morning, Year 5 heard all about the work of John Muir and how they will be involved in the John Muir Award throughout the year. The first chapter of this will begin on Monday when they tackle a walk on Bodmin Moor; we will hopefully bring you some photographs of that next week. Children in Reception will also be out exploring the beauty of Cornwall next week when they go on their beach trip to Trevaunance Cove.