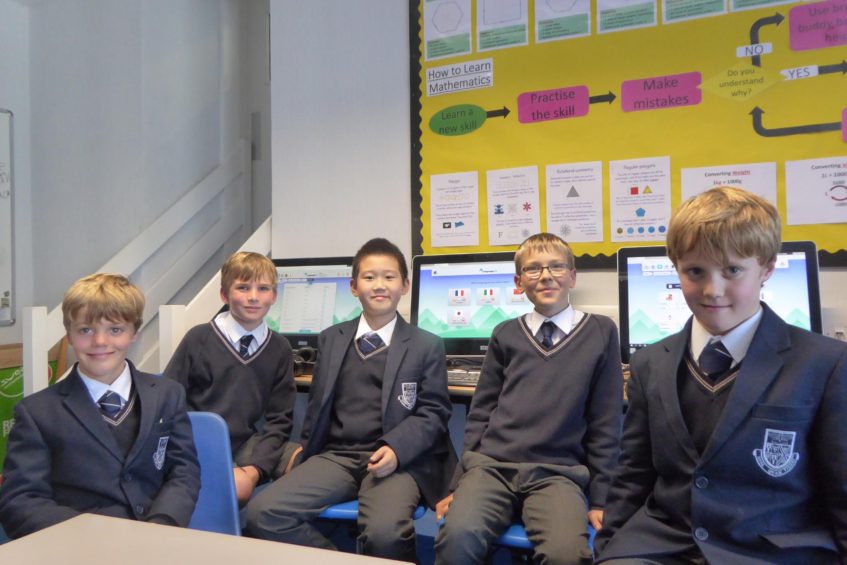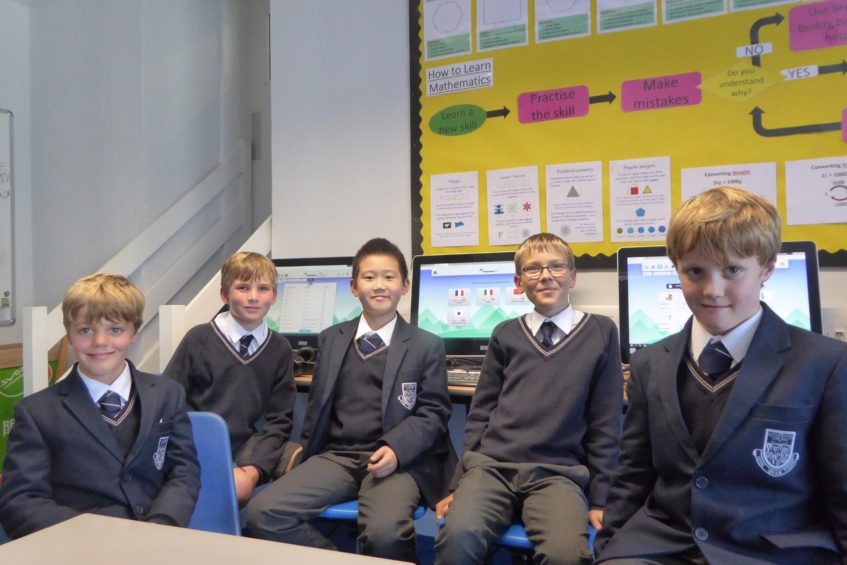 This half term, one of our new clubs, Language Club, is well underway. The term started with three members, one learning Italian and two learning Japanese. As the term has progressed, the club has now grown to five members as word is spreading.
Languages and Mandarin
After half term, we have a new Mandarin after-school activity starting on Monday that will be a 'language and culture club' for Years 3 to 6. Each week will cover a separate topic enabling children to drop in and out on a turn up basis without needing to build on language from previous weeks. Each session will contain some key language phrases, spoken and written. These will be practised with some games and some online work. The second part of the session will be a cultural element, where students will either do some creative work: make lanterns; do some calligraphy; make designs and gift cards, or work of a research nature: Chinese festivals; towns; history etc. I hope that there will be plenty of interest in these clubs as they are wonderful opportunities for children to broaden their skills and knowledge further.
Active Science
I have been drawn to the sound of screaming and shouting twice over the past week from different areas around the school. Once was to witness a rehearsal of The Tempest that was taking place outside in the playground; it truly sounded as if the cast was in great trouble on stormy seas! The second event, I soon learned, were shouts of disgust and hilarity and came from the outside classroom area. When I went to investigate, all became clear. Mr Speer's Year 4 science class were conducting a rather fabulous, but revolting experiment where they were investigating how the food moves through the different stages of the digestive system by putting it through a number of hideous ordeals. Please look at the photographs for further details. The children were having a wonderful time working collaboratively and seeing for themselves what digestion is all about.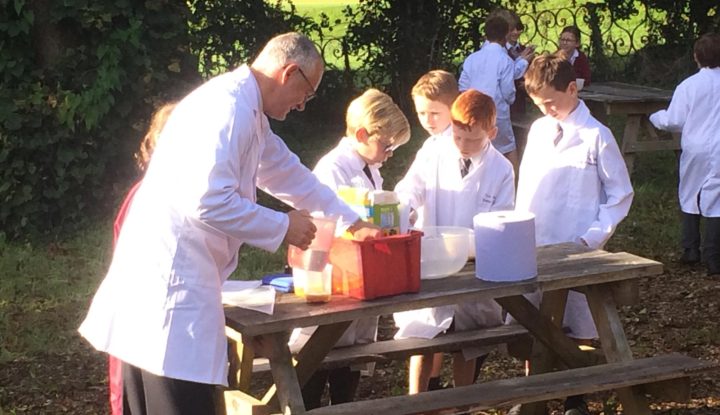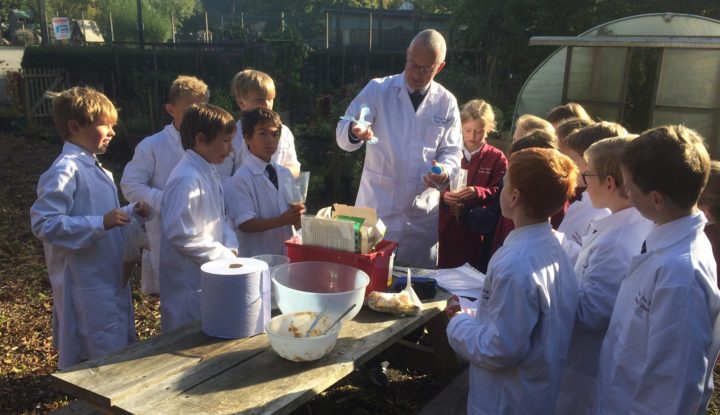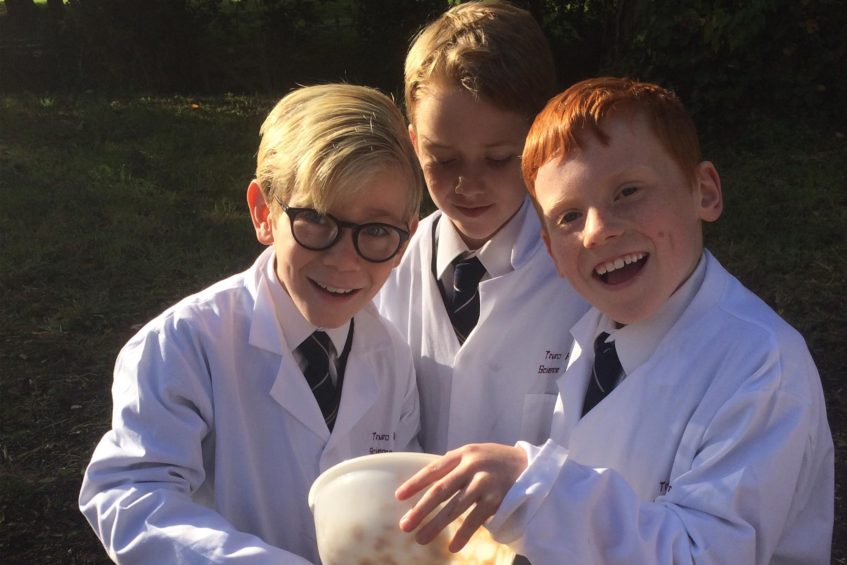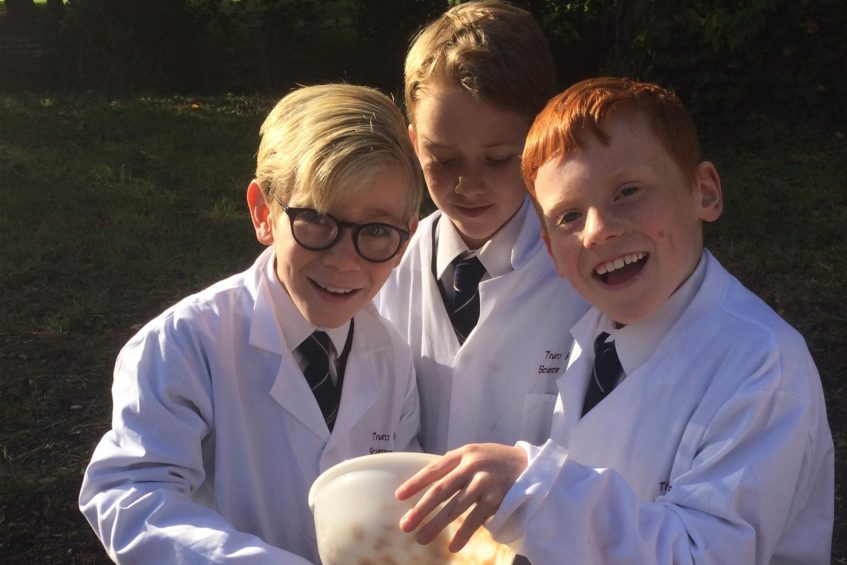 Diwali
The Diwali workshop that will take place in Pre-Prep next Thursday for Reception promises to be an exciting event. We have a parent and grandparent, one of whom is a pottery lecturer, coming to lead the children in making thumb pot Divas to mark the occasion. Please look out for some photographs of this on our website next week.
Many thanks to all parents who have been able to make time to come and talk to our teachers about their children's progress so far this academic year. These meetings will continue next week. Please remember that teachers will make time to talk to you about your children any time during the year so don't feel you have to wait until parents' meetings if you have any worries or concerns.