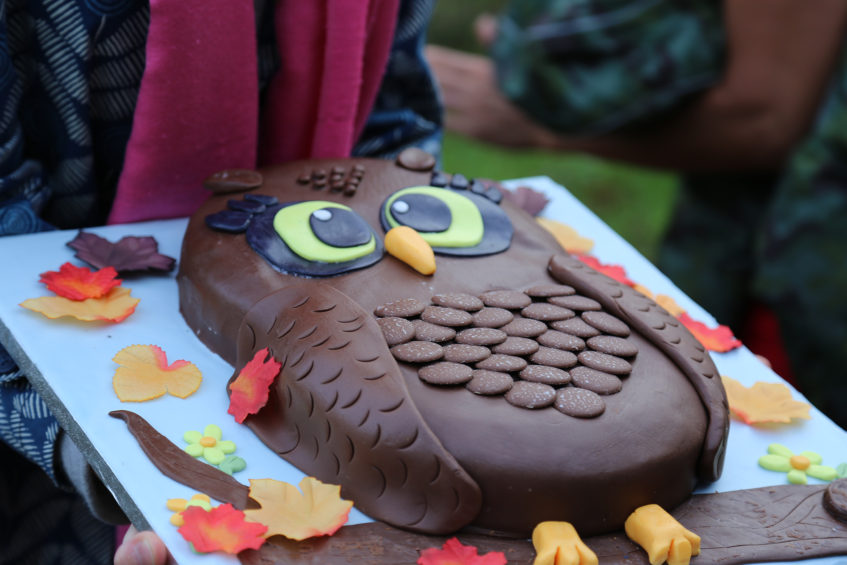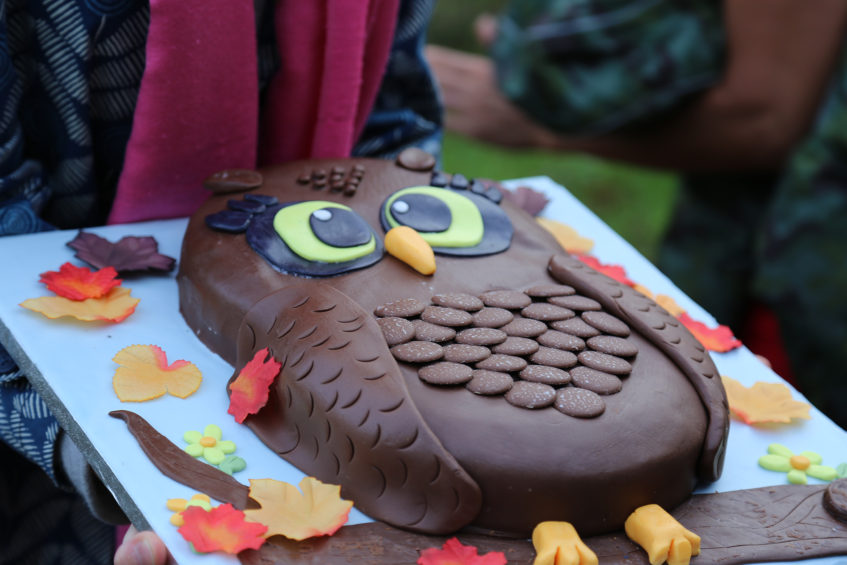 Visitors from 'Up Country'
Thursday was a wonderful day here at the Prep School as our visitors from London arrived for a day of new and unusual activities. You may remember that during our Harvest Festival celebration I asked for a donation of toys that would make up a toy library for children who would be visiting Cornwall from the Grenfell Tower area and would be visiting us at Truro Prep, too.
Twenty-five very excited children ranging from three to twelve year olds, their parents and helpers all arrived at mid-day and spent the next three hours kept very busy indeed. The children of Pre-Prep age had an amazing time with 'owls' as their focus; they met three real owls and learned all about them and then made some owl art from natural materials. The activities all took place in and around the outdoor classroom and the woods.
Children in Years 3 and 4 turned their hand to archery and fencing and then in the afternoon had a bush craft session in the woods where they learned all about den building. Those in Years 5-7 had drama activities in the morning followed by a DT session in the workshop where they made wooden boats that they then took away with them. During lunch time there was a mammoth game of football where our visitors and Truro Prep pupils all played together, enjoyed each other's company and had lots of fun.
It was wonderful this morning to receive a huge owl card from them (please see the photograph) full of comments of thanks and gratitude. It was humbling for us all involved, staff, children and parents alike, to be able to do something so small but so appreciated; it really was a very special day.
Some of the photographs that you can see here show a number of the items that were made for and during the day.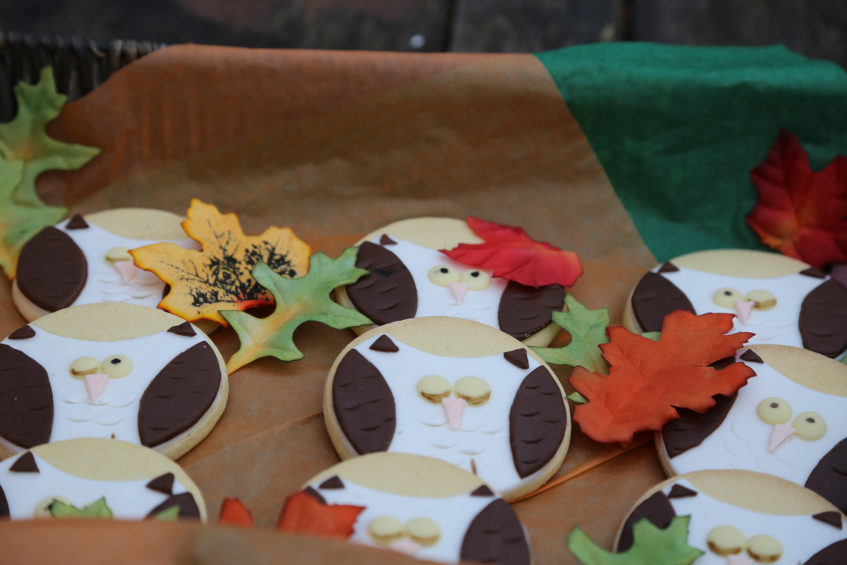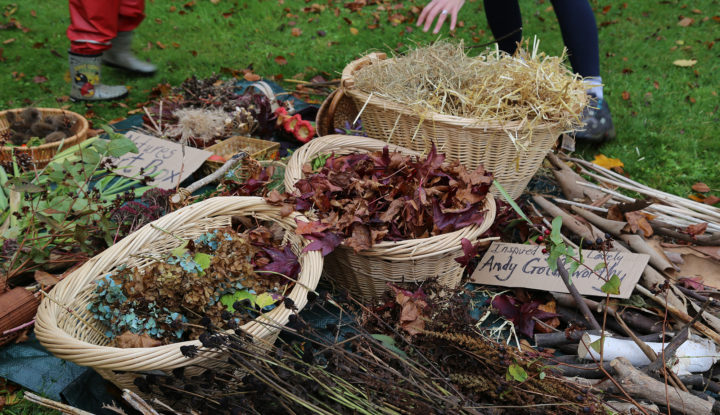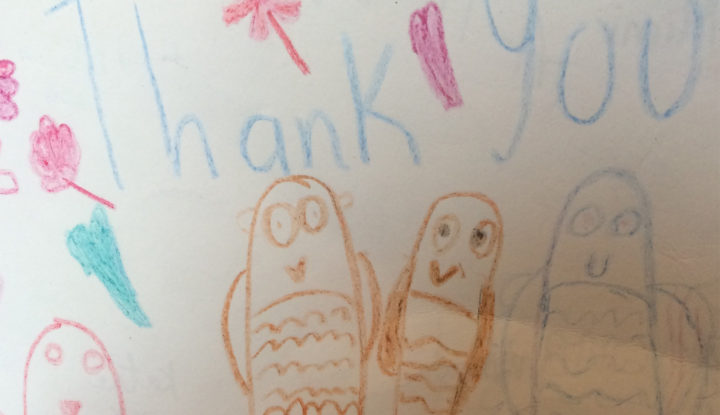 The Victorians
Walking into 1SH classroom this week was like walking back in time. In Year 1's history topic this term, they are looking at life in the Victorian times. They have focused on Victorian homes, schools, toys and travel – there are a number of items from this era displayed in front of this beautiful fireplace. If you are in Pre-Prep and have a moment to go and visit, please do go and see this lovely display of work; the photographs do not really do it justice.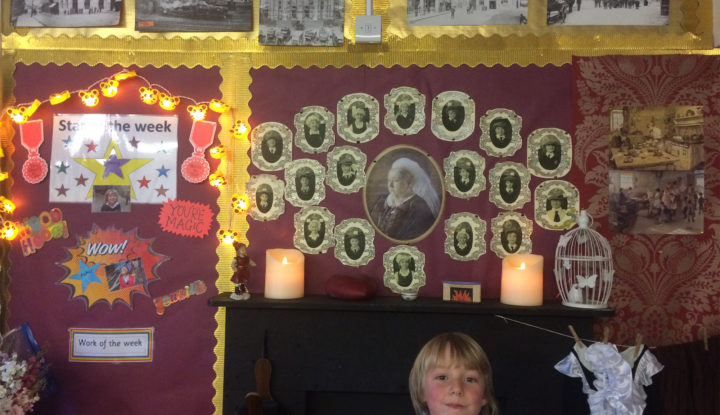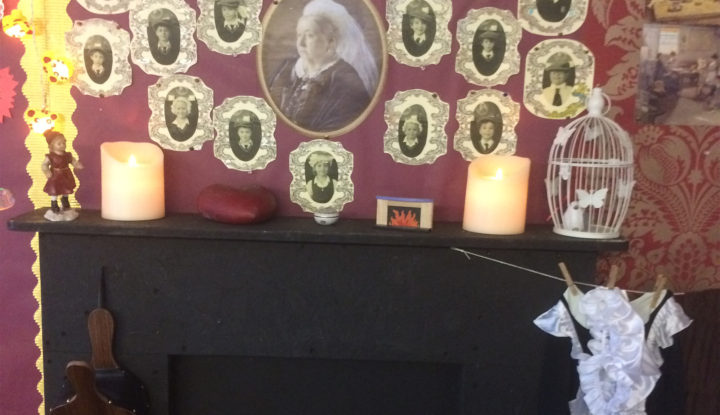 Languagenut
I have mentioned our new language clubs already this term but I have heard that the new website we are using, Languagenut, has been a huge success and very popular with our pupils. We are currently ranked 23rd out of 1200 schools in the world and were even 13th until a couple of weeks ago. Thom and William in Year 6 have done particularly well and Ivan in Year 5 is currently ranked 10th in the world!