Nursery (3 – 4 years)
From their very first visit to the nursery, your child will be assured of an exceptionally warm welcome where their individual needs will be nurtured and supported.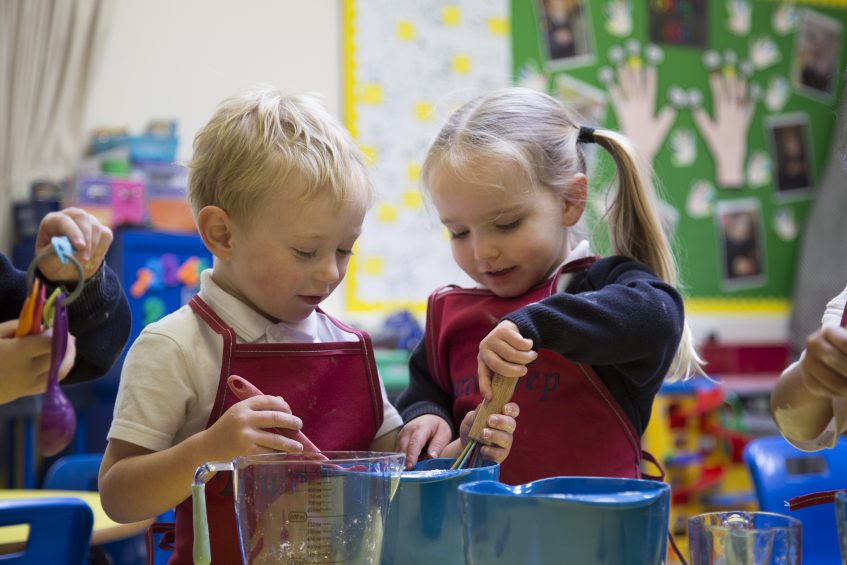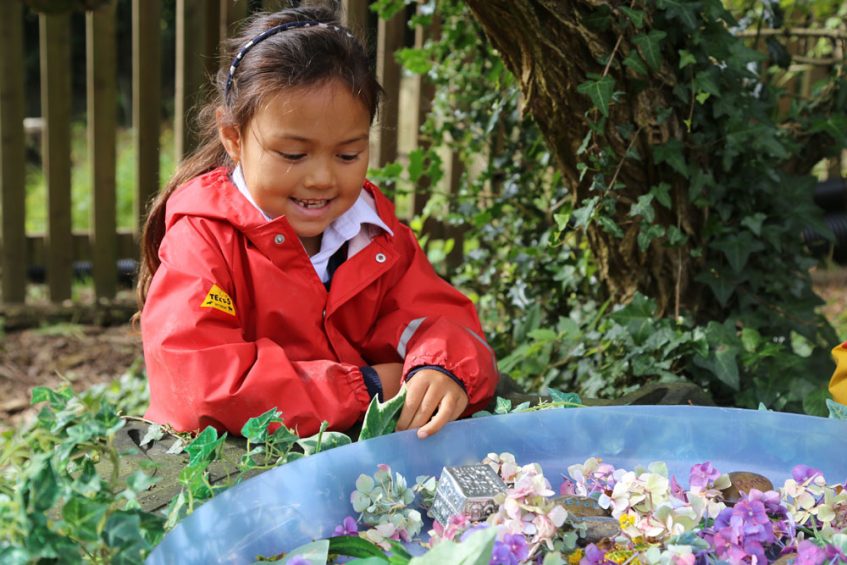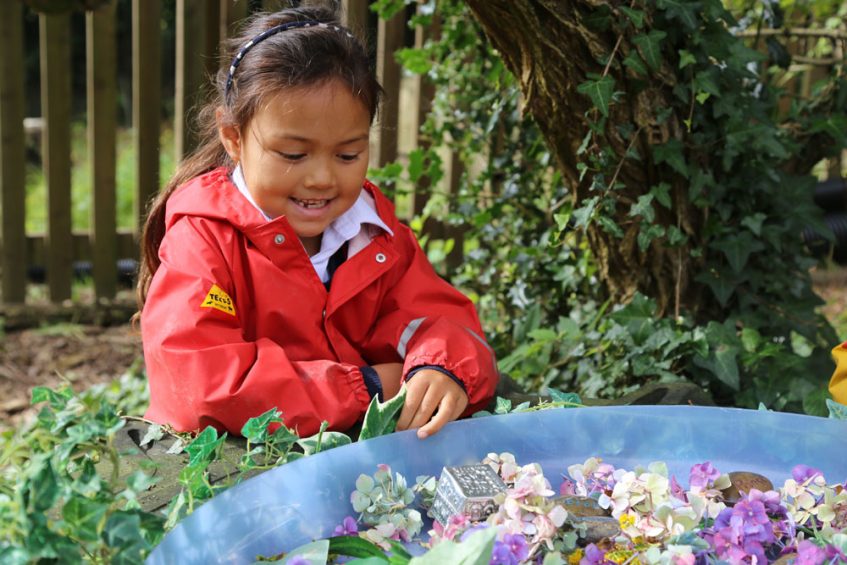 Set in Willday House with its self contained outdoor area and wonderful outlook onto our Forest school area, our Nursery class for 3 and 4 year olds provides a perfect first stepping stone between home and school.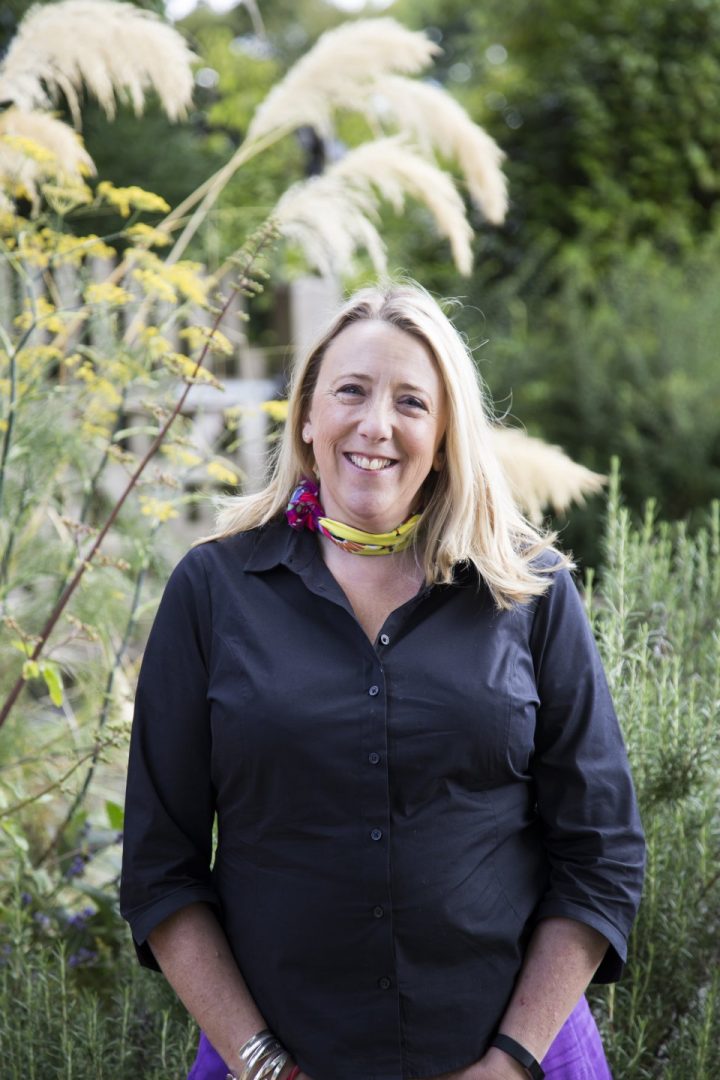 A welcome from the Head of Early Years
At Truro School Nursery, we offer a curriculum that is both creative and challenging. Our children benefit from highly qualified and experienced teachers who provide the freedom to explore, learn and enjoy our beautiful outside spaces.
I have a strong belief that young children learn best when they are given opportunities to develop their own interests. Our planning ensures all of the pupils at Truro School Nursery experience the benefits of being independent learners, with each child being at the centre of everything we do.
Located within the grounds of Willday House, our setting is a safe and secure environment where learning comes to life. From the core academics of speaking, reading and writing, to the wider aspects of education, such as self-confidence and self-awareness, Truro School Nursery is a place where children flourish in all areas.
I look forward to meeting you in person and building the foundations for your child's future.
Welcome to Truro School Nursery
Children can join Truro School Nursery the half term after they turn 3. We recommend that pupils attend for at least two full days, gradually increasing their time as the year progresses. The pupils build stamina and are thoroughly well prepared for joining the Reception class at Truro School Pre-Prep. By attending a full day, pupils have the opportunity to experience a wide range of learning experiences, which are either teacher led or child initiated.
Highly Qualified Nursery Staff
Our highly qualified and caring Truro School Nursery staff provide a wide range of stimulating and challenging learning opportunities for pupils to learn through play and investigation. Learning is made fun and relevant providing the firm foundations for social, mathematical, creative, physical and linguistic development as laid out in the Early Years Foundation Stage (EYFS) curriculum.
Truro School Nursery in Pictures
Something Different Every Day
We are very proud to be able to offer a unique and meaningful start to children's learning, which is genuinely built on their individual experiences and own level of understanding. We encourage enthusiastic, creative and independent learners who will go on to love each and every stage of their schooling. We offer a different activity each day taught by a specialist Truro Nursery teacher such as swimming, forest school, music and drama, German and PE whilst also placing a strong emphasis on the acquisition of the basic skills essential to future learning.
Recording Your Child's Journey
Every child in the Nursery has an online recording journal, which is a very special record of photographs, observations and developmental achievements of their experiences and learning whilst at Nursery, it also enables parents to upload comments and photos of their child at home. Progress in each area of the curriculum is carefully tracked and monitored and the next steps in their learning are identified and shared with you as parents.
Visit Truro School's Nursery
Our next Nursery and Reception Open Morning will be on Saturday 23 November 2019.
The event runs from 10am – 12noon and is a great opportunity to meet our Head of Prep, Sarah Patterson and our Early Years Foundation Stage Co-ordinator, Kate Williams. There will also be the option to take a look around our early years setting and enjoy some fun activities in the classrooms. Our Admissions Team will also be there to answer any queries relating to our registration process.
Guided Tours
Throughout the year we also offer informal guided tours with Kate Williams, our EYFS Coordinator. For more information, please contact: The Head's PA/Admissions, Mrs Simone Weston on 01872 243 120 or email prepadmissions@truroschool.com
Speaking, Reading and Writing
From Gruffalo hunts in our enchanted garden to beach trips on the Cornish coast, learning is all part of the fun in the day Nursery. From holding a pencil to phonics, we place a strong emphasis on giving pupils the best start in the education system.
Nursery Truro, Truro School Nursery in Cornwall