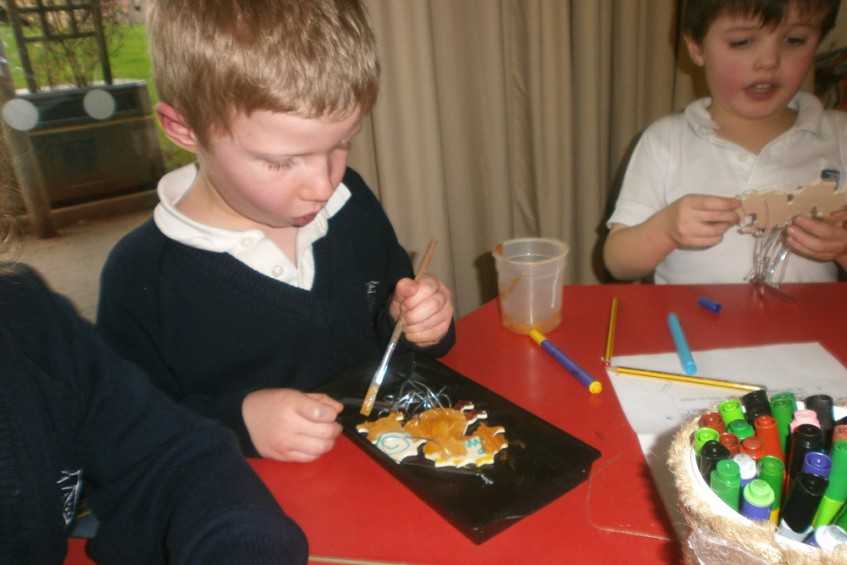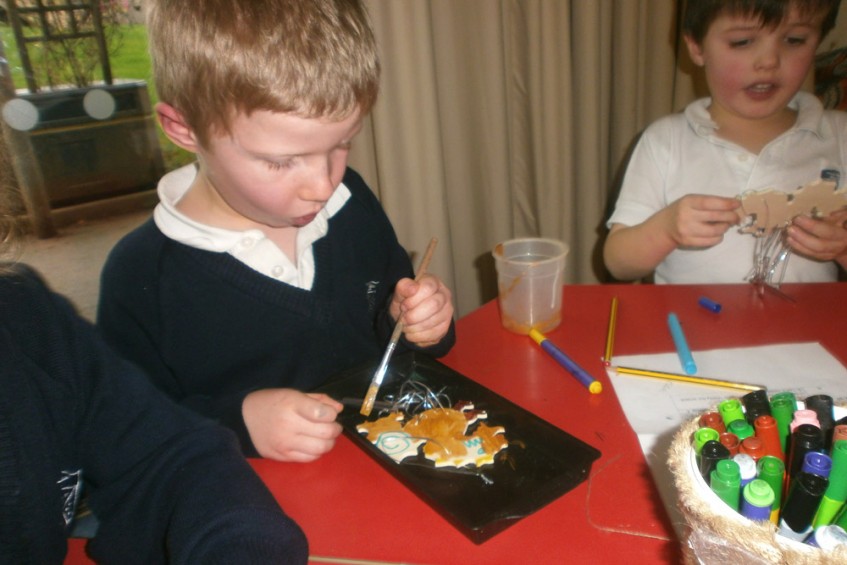 Reception enjoyed a special 'Chinese New Year' workshop on Friday 5 February. Having first had a delicious Chinese banquet, prepared by Mrs McIntosh and her team, several themed activities were then planned for the children to experience and enjoy.

The children were encouraged to have a go at writing the Chinese characters for 'Spring' & 'Wealth' with a reward of marshmallows that could only be collected from a large bowl by using a pair of chopsticks! Little hands were then kept busy as pupils made beautiful red and gold lucky Chinese charm bracelets and patterned lucky fish.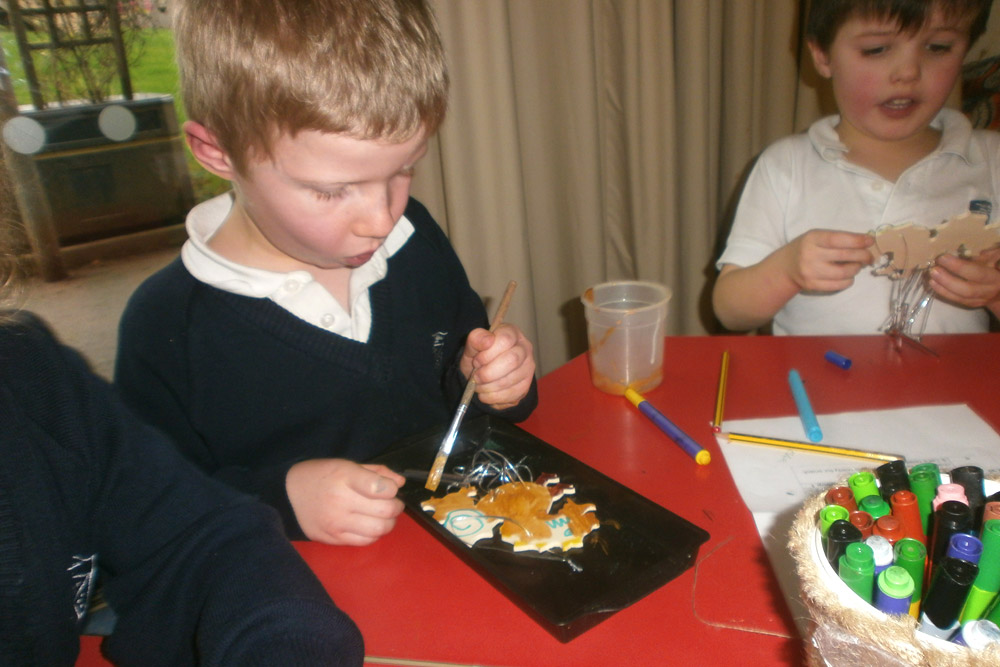 It was wonderful to see the children starting to compare similarities between Chinese New Year and other special celebrations that we have enjoyed such as Diwali and Christmas.

The highlight for the majority of the children was watching a section of the 'World Championships Lion Dance'. All the children were quite taken with the idea that the team of two men would probably be very experienced at Chinese martial arts, as the the Lion dance shared the same fundamental movements.
"This is the best thing I have seen ever" – Evelyn
"We could watch it all, it is only 3 hours and 40 minutes" – Gabriel